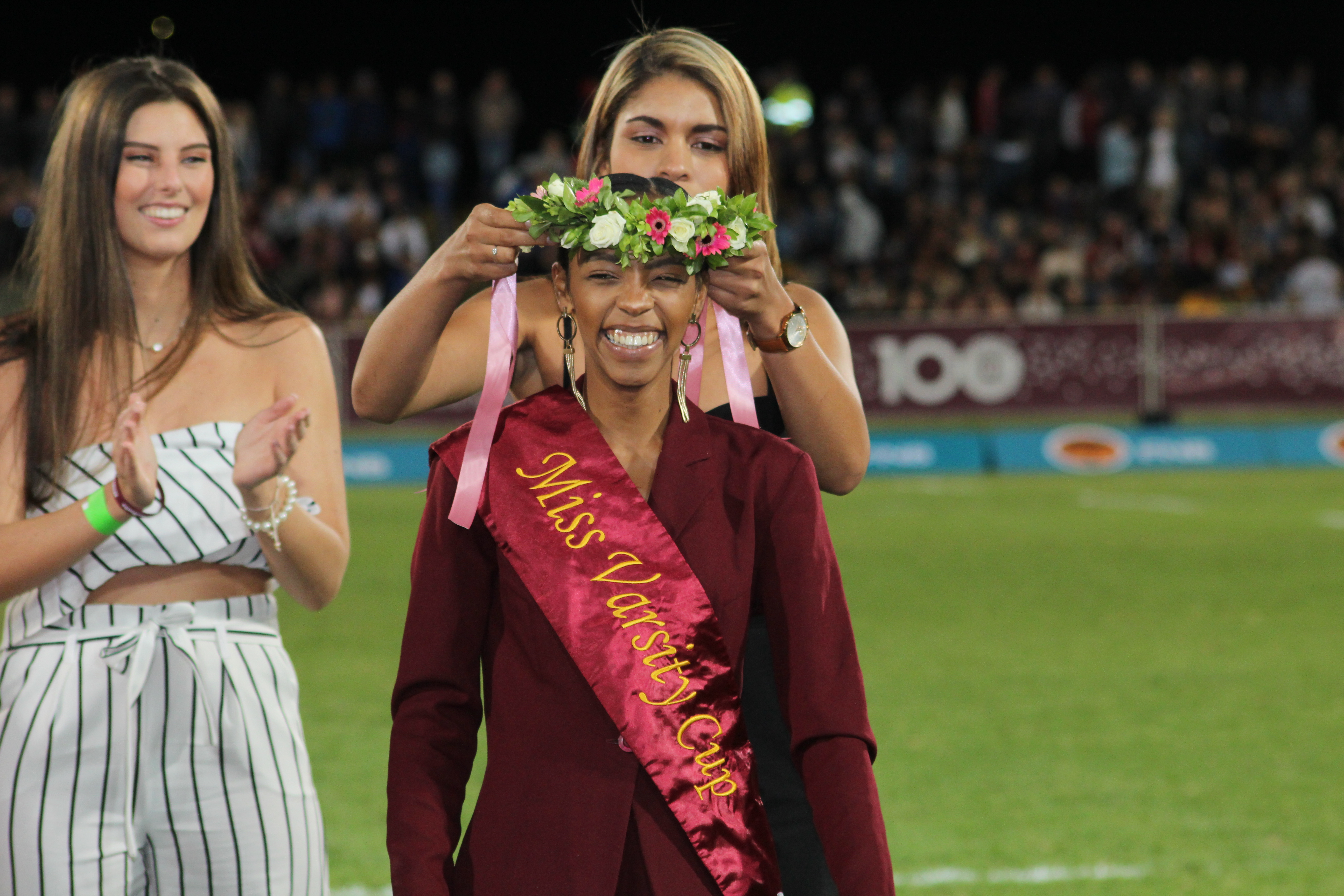 Miss Maties Varsity Cup crowned
---
DESLÉNE PRINS
This year Miss Varsity Cup is back with a bang! After taking a short break in this year's season, the Miss Varsity Cup and the Miss Varsity Shield competitions have rebranded and are now looking towards a bright new future.
Lethukwenama Letsoalo, Miss Maties Varsity Cup 2017, and one of the organisers of this year's Miss Maties Varsity Cup campaign, explained that the Miss Varsity Cup and the Miss Varsity Shield competitions are run nationally by the Miss Varsity Cup brand.
Nationally, there is a subcommittee that organises the Miss Varsity Cup campaign, but each university runs their own Miss Varsity Cup or Miss Varsity Shield competition to determine who they will send as a representative of their university.
According to Letsoalo, there is no standardised judging documentation or criteria on which the universities decide who to crown as their Varsity Cup representative. It is up to each respective university to decide on what criteria they judge the competitors.
It was decided by the Miss Maties Varsity Cup committee that this year the judging criteria would work as follows: 50% of the vote would be based on the judges' scoring, 20% on community outreach, 20% on social media interaction, and 10% on peer assessment. This year Miss Maties Varsity Cup's community outreach involved working in collaboration with the L'Abrie De Dieu Safehouse, otherwise known as the Stellenbosch Safehouse.
The Stellenbosch Safe house is an organisation that has been serving the community of Stellenbosch since 2008 and its services include sheltering abused women and children, the provision of social services, and reintegration into the community.
Miss Maties Varsity Cup also started the discussion on the #selfesteemchallenge. The challenge focuses specifically on the effects of social media and how it influences how we view ourselves and others. In the end, the aim is to create a sense of understanding, tolerance and respect for others and ourselves.
Miss Maties Varsity Cup's social media pages plan on starting a video series soon where the discussion will be opened. They hope to create a movement that will keep growing. Ayabonga Zantsi, reigning Miss Maties Varsity Cup, said that she would encourage young women to enter the Miss Maties Varsity Cup competition.
"I would like to emphasize that this competition is about so much more than how you look on the outside. It is about growing and developing as a person through working with other women throughout your journey; it is about making a positive impact in society through tackling some prominent issues that we and others face on a daily basis, and its such an amazing learning opportunity," Zantsi said.
"It's an opportunity for young women to be empowered by being given the opportunity to pursue their passions with fellow like-minded women. This competition gives you an opportunity to make adifference in society by giving you awider platform and a bigger audience to serve. It gives you an opportunity to make your voice heard on the societal issues we face."
Next up for Zantsi is to represent Maties on a national level at the Miss Varsity Cup competition. She will be competing against all the other winners from the respective universities, to be crowned Miss Varsity Cup 2019.