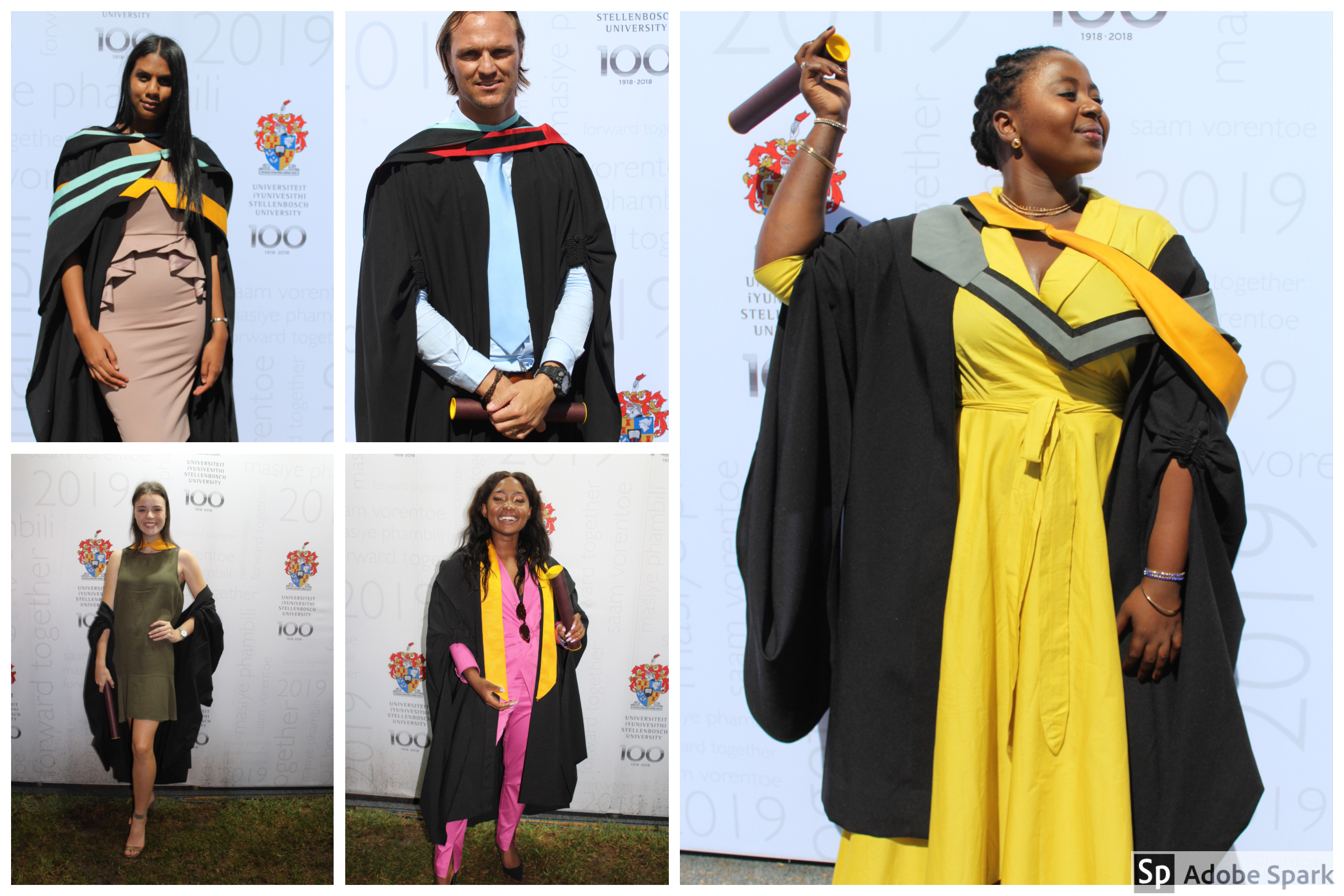 Campus Closet: A grand affair at graduation
Linné du Preez went out and about to report on some of the trending outfits at this year's graduation. Elrie Golach captured these stunning moments on camera.
OH SO STYLISH
SIMPLE but so stylish. Hannah Edwards looked very elegant in her plain, loose fitted olive green dress.
She decided to pair her dress with olive green high heeled shoes. She also went for a plain and simple hair style and also kept her jewellery minimalistic. The colours suit the yellow BA-band quite well.
We can thus see that Hannah took a plain-Jane approach, but still looked sleek, elegant and stylish.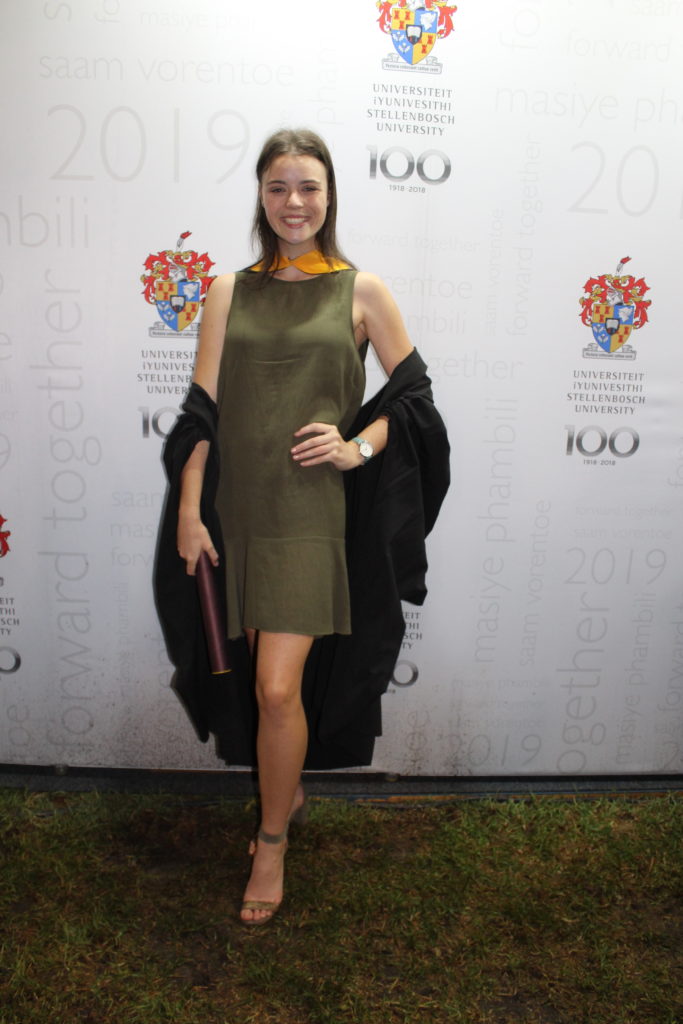 HEY MISTER

THE men looked very handsome in their suits and ties.
Some male student wore jeans with buttoned-up shirts, for a casual look, while others opted for a proper tailor-made suit.
The colour scheme of suits and ties were very fascinating. Lu-Wayne Botes looked dashing in his baby blue button-up Shirt with a matching baby blue tie and black pants.
Lu-Wayne might even start a new trend with his matching shirt and tie.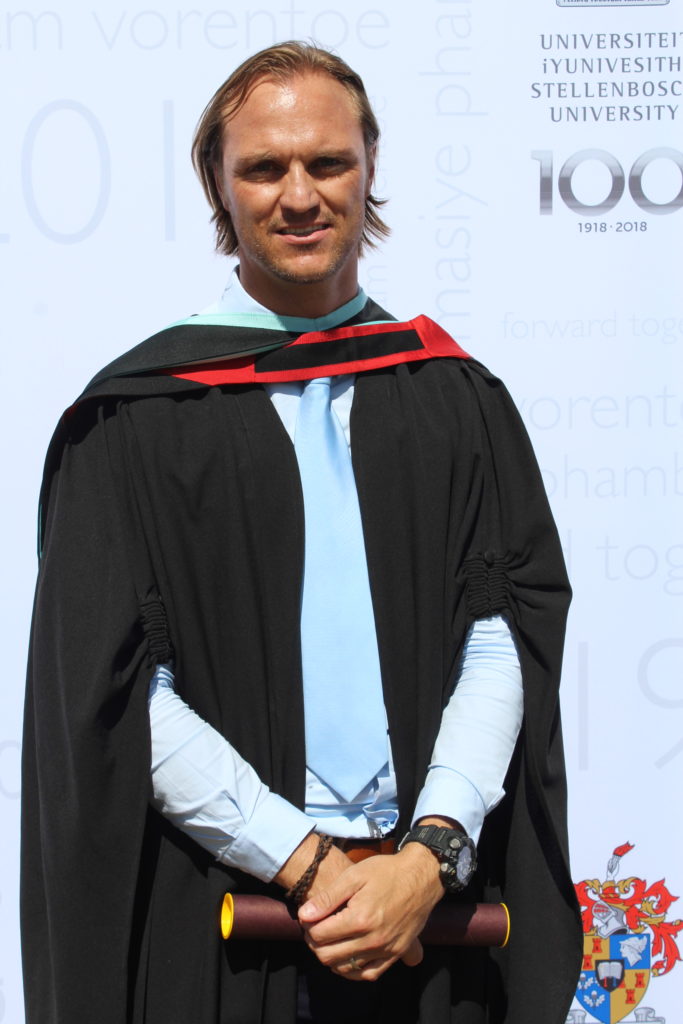 MISS FORMAL
THE semi-formal cocktail dresses were all over the show in different colours, styles, lengths and designs.
Nicole Kernelle was rocking one of these semi-formal dresses, and she looked gorgeous in the fitted, nude colour, knee-length dress.
The peplum around her waist definitely added a more formal look.
She also chose the sleek, straight hair style with a middle path and she looked very classy.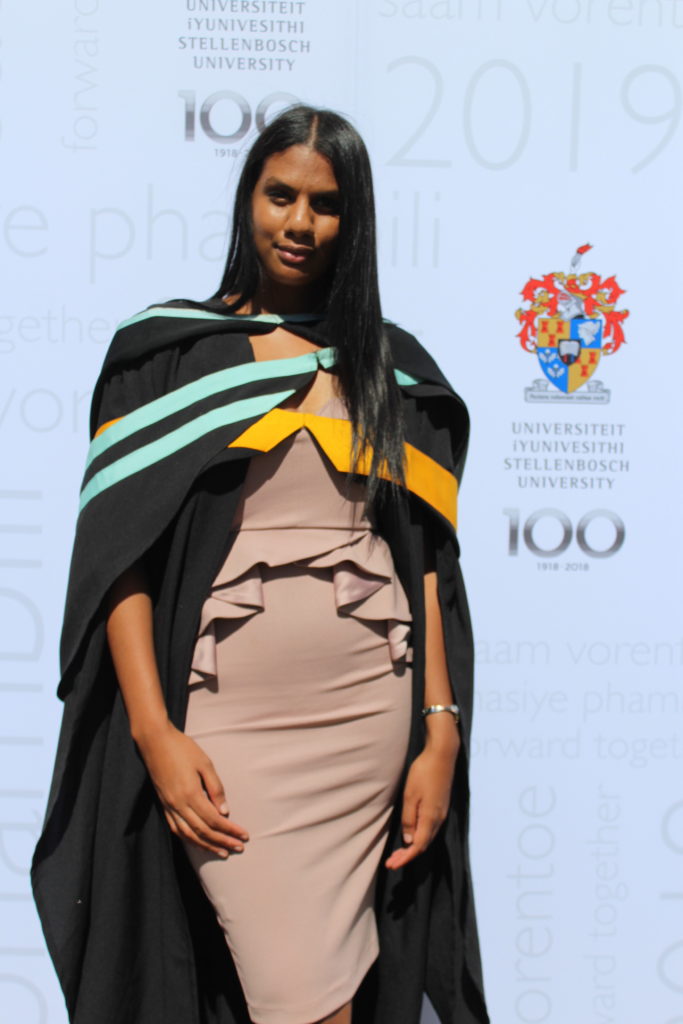 PINK COUTURE

PANSHE Javas looked fashion-forward in this pink outfit, one could immediately see that she has her own style. She was dressed up from head to toe, her hair was curled in a loose wavy way and even her long white nails and glitter makeup was on fleek at graduation.
The pink pants had a little slit at the bottom which placed focus on the black, pointed, high heels that rounded her outfit off perfectly for this event.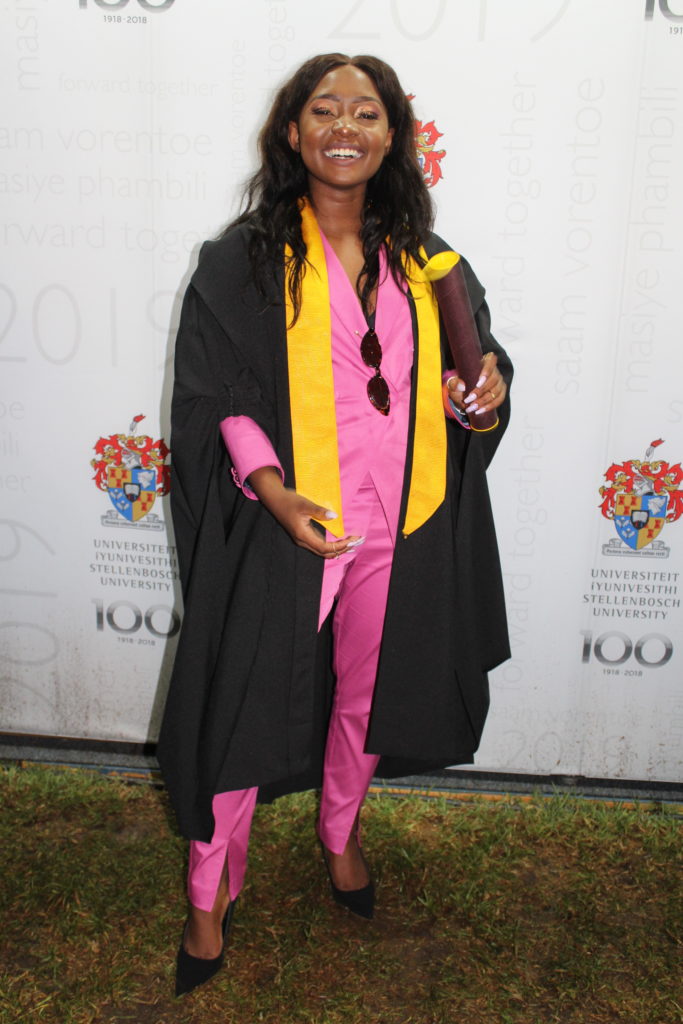 THE LADY IN YELLOW
SHE's got the degree, she's got the style, and she's got the attitude. Zen Matle looked stunning in her shocking yellow, wrap dress.
One could spot her from a mile away, she was absolutely glowing. Yellow has been a very popular colour for the last few years and when looking at her, we can see why.
She decided to add gold earrings, a neckless, and bangles to bedazzle her outfit further.