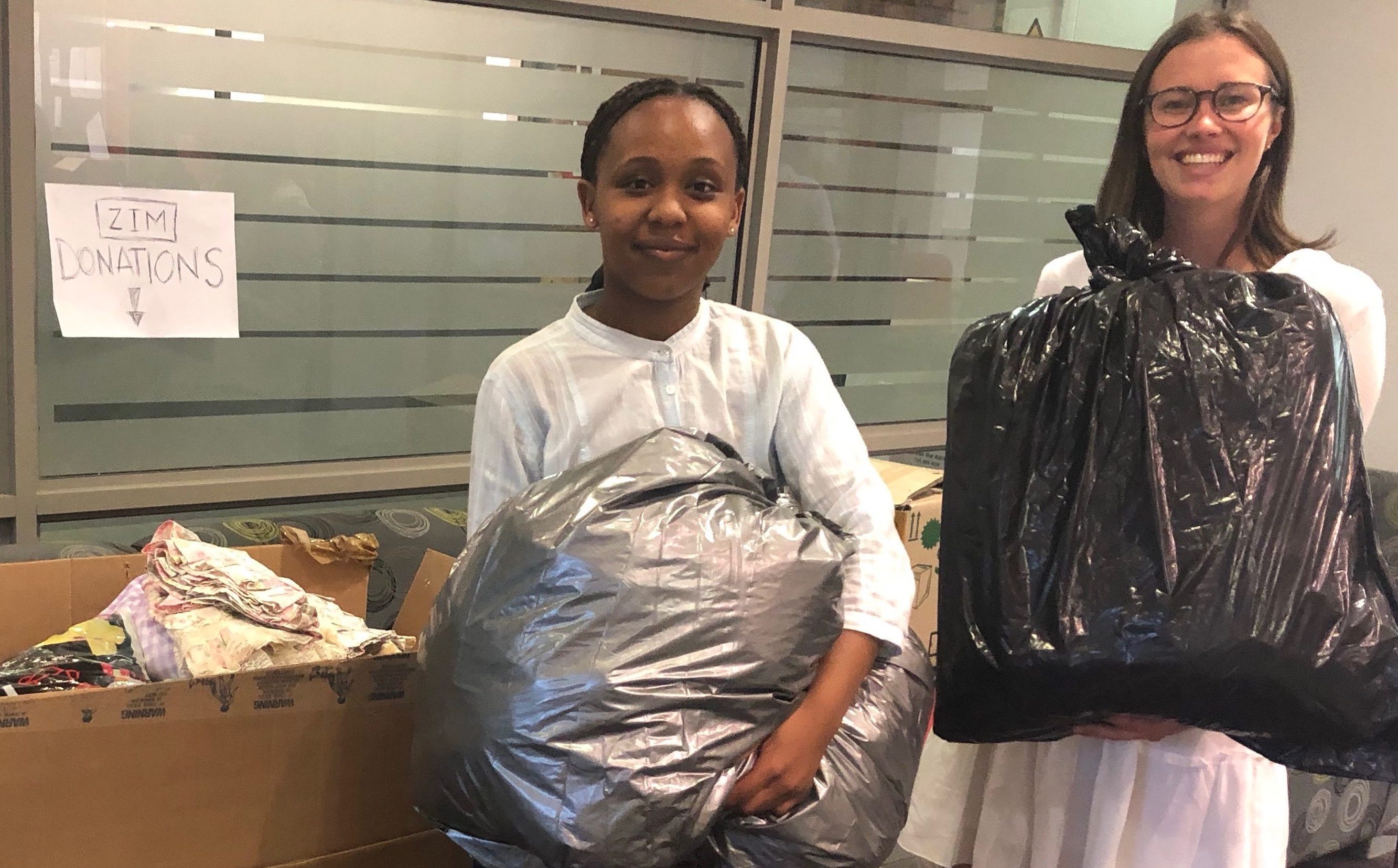 A whirlwind of support for cyclone survivors
STUDENTS STANDING IN SUPPORT Lauren Stevenson and Minenhle Nxumalo donating goods to support cyclone victims.
ERIN WALLS
UNASA and the Zimbabwean Society have teamed up to reach out to the Stellenbosh community to collect donations for those who are affected by Cyclone Idai.
Cyclone Idai has affected large parts of Mozambique, Zimbabwe and Malawi, with it being the deadliest cyclone that the countries have experienced in the last three decades. Luke Waltham, chairperson of the Stellenbosch Chapter of UNASA, said, "Together with the Zimbabwean Society, we started the collection with the aim to help gather items which will help those who are suffering from the effects of the cyclone.
With the help of the Student Representative Council, Amnesty and the BA society, who decided to join in and assist us with our campaign."
"Essentially, we want to collect as many items as possible. The United Nations is organising a truck to collect all donations which will be sent to the Mozambique and Zimbabwe embassies in Johannesburg, who will then distribute the items accordingly to areas affected."
Jessica Strydom, a student who donated, said that she donated simply because she wanted to "help".
"I do not think that people realise the extent of how badly affected people are from this cyclone."
Clothes, non-perishable foods or stationary can be deposited in boxes that are currently located outside the SRC Office in the Neelsie. Other places are BASC Office in the BA building, TSS Via SRC student wellness (MELT) as well as the LLL intern house on Victoria Street. Donations close on 15 April.