Annerine Snyman
Cato Louw helped newcomers by picking some of campus's sport stars to share their wisdom.
Cato Louw is one of MFM's most recognisable voices. She has always had a passion for sport and her sport science degree has given her a knowlegeable background, proving advantageous for her career in broadcasting.
She was one of MFM's breakfast presenters in 2016 when the station was awarded with the Best Campus Station at the Liberty Radio Awards.
Last year she hosted a lunchtime show named Halftime.
The show was completely new on radio, since it was focused on sport only and was presented by a woman.
She was honoured with the Presenter of the Year award last year and the show won the award for Best Full Time Show.
She now permanently works for EWN Sport and is the Varsity Cup presenter for Super Sport.
Her advice to newcomers is as follows: "New Maties, around every corner of this beautiful town is an opportunity. You just have to have guts to follow it. Try everything, because that's how you'll find the thing that makes you passionate and then there'll be no stopping it."
She also urged newcomers to use their first year status as much as possible when it comes to getting out of trouble.
Netball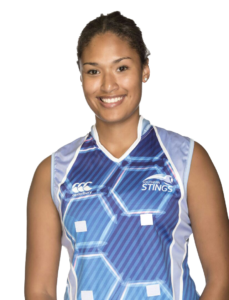 Sasha has been playing for Maties since 2014 and represented South Africa during the same year as part of the u/23 invitational team.
In 2016, she represented SA again as part of the u/21 team. She has also been playing for the Southern Stings from 2015 as part of the Brutal Fruit competition.
"You can be a pro make-up artist, but chances are your student card will still look horrible. Just roll with the punches, own the good and bad times. Learn from it, laugh about it, make memories and just be yourself."
Follow her: @sashi_p
Athletics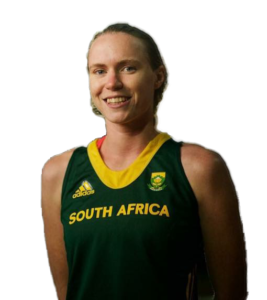 Justine is one of Maties' golden athletes. She has represented SA at numerous international and intercontinental championships.
She specialises in 200 and 400 metres.
She was part of the 4×400 m relay team that took gold at the African Champs in both 2011 and 2016. She also championed the 400 m at the 2015 World Student Games.
Last year she was a semi-finalist in the 200 m during the IAAF.
"[My first year] was a challenging year, a year of finding myself and learning to be independent – a year of adaptions."
Follow her: @justine_palframan
Swimming
Last year she won three silver medals at the Senior National Aquatics Championships, where she was chosen to compete in the Senior World Championships.
Then, she competed in the World Student Games.
"'Thunderbolt moments' are going to happen – where you somehow end up in a situation and have NO idea what's going on – just laugh about it. Don't be afraid to ask loads of questions as you settle in, be kind and make as many friends as possible, and remember that you can create the type of person that you want to be!"
Follow her: @emchelius
Rugby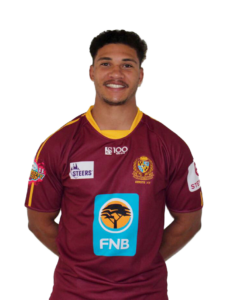 Edwill has played for WP at u/16 and u/18 levels.
He represented SA at u/18 level as part of the Sevens team. After representing WP again at the Currie Cup in 2015 (u/19), he played for SA as a Junior Springbok in 2016.
He also played for WP at u/21 Currie Cup level in 2016 and 2017.
He will play an important part in this year's Varsity Cup competition.
"In first year it was difficult getting used to being a student-athlete and balancing my sport and academics. Luckily I have an unbelievable support system. So I got the hang of it quickly."
Follow him: @edwill_vdm
Men's Hockey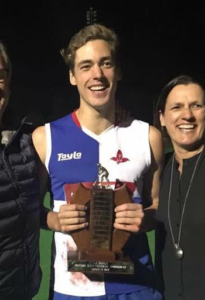 Luke was included in the junior SA team that went to the Olympics in 2014.
He was also a member of the Maties team that won the USSA tournament in 2016 for the first time in eight years.
He is currently part of the SA u/21 team prepping for Afcon and the Junior World Cup.
"My first year was one with many challenges and opportunities that exceeded my expectations of what sport would be like at this level."
Follow him: @luke_schooling
Women's Hockey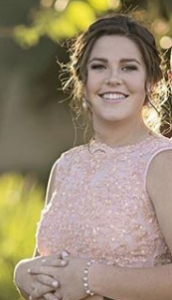 Even though Stephanie was only a first year last year, she was chosen for the Maties team that played in the Varsity Hockey final.
She represented SA at u/18 level and last year she was included in the SA u/21 women's hockey squad.
Since this is her second year at Maties, she still has a number of matches left for Maties and she is definitely one to watch.
"All I can say is that first year wasn't easy, but it was fun."
Follow her: @steph_botha
Cycling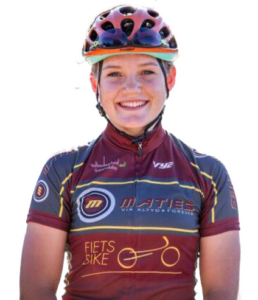 Last year was a big year for Frankie.
Not only was she the National XCO Champion, she was also chosen as Maties' Female Athlete of the Year.
She was also the USSA overall winner.
She has been competing professionally since age 16 and has been in the national team seven times and a national winner six times.
"Finding the right balance between training hard, studying and being social made my first year not only successful but filled with amazing memories."
Follow her:@frankiedutoit
Cricket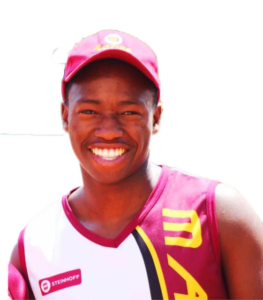 Mihlali was the third highest wicket-taker and the most economical bowler at last year's Varsity Sports Cricket tournament.
He was also selected to represent SA Universities.
Maties awarded him as their most improved player and he also received full colours for cricket at the university's sports awards.
"Last year was a scorcher. God's mercy carried me all the way.
The Lord paved the way and I seized the route to a successful year."
Follow him: @themajormay