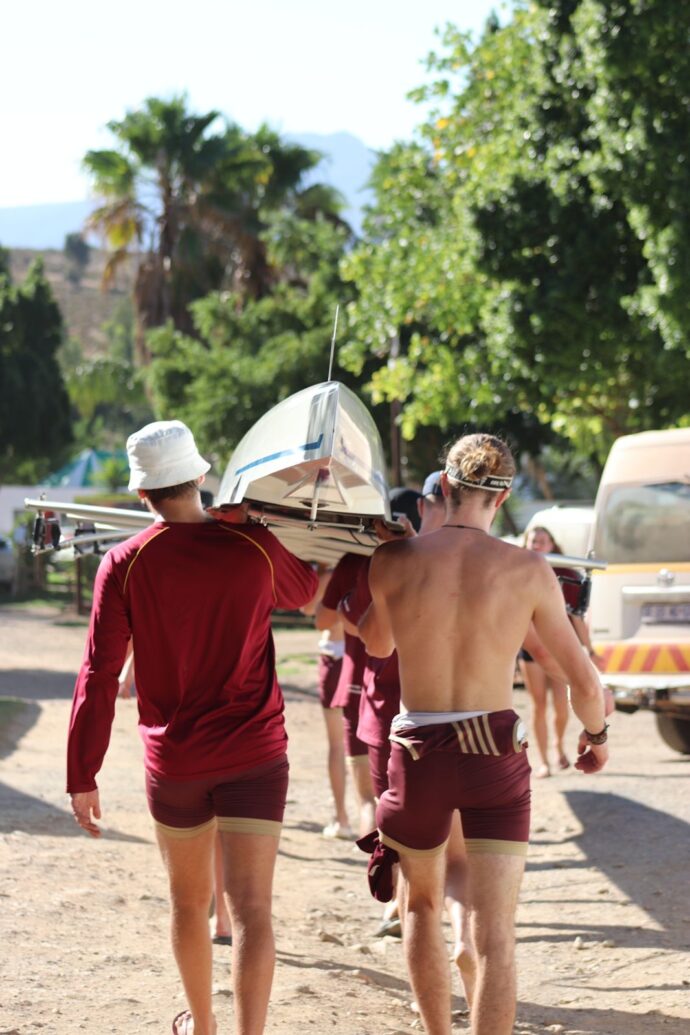 Maties rowing team had a memorable and successful weekend at the USSA-R Sprints 2023 regatta. It was a culmination of hard work, dedication, and passion for the sport. This year's event was particularly special as the team achieved the best results in over a decade.
For Maties women's rower, Lee-Anne Cundill, making it into the grudge crew was a nerve- wracking experience, but on that paid off in the end. With an impressive 1km Erg (ergometer) trial time, Cundill was able to qualify for the finals, where she raced alongside some of the best rowers in the competition. Despite feeling nervous, Cundille's hard work and dedication paid off, and she was thrilled to be able to race with the grudge crew.
Maties men's rower, Campbell White, was equally surprised and happy to make it into the grudge crew, having been involved in rowing for nine years. He started off as a coxswain, the member of the team who is responsible for steering the boat and maintaining the rhythm of the rowers. After coxing for five of those nine years White felt like he finally got some recognition for his years of hard work. The Blues and Grudges race was a unique experience, based on the Oxford and Cambridge tradition. The race featured two eights for both genders, along with a coxswain, and pitted the best rowers against those who held a grudge against them.
"I was very surprised to make it in, last year no Maties rower made it," said White.
The Maties rowing team's success at the USSA-R Sprints 2023 regatta was a testament to the hard work and dedication of all involved. Dylan Schmidt, the Rowing Club President, was thrilled with the results, which he noted were the best in over a decade. He highlighted the growing community around Maties sport, with more supporters, alumni, and parents getting involved, as well as the club continuing to expand.
Julia Durr, the women's captain, was particularly proud of the women's team's achievements, with two eight boats entered and many rowers competing in individual boats.
She was excited about the strong bond that had been created within the team and looked forward to the many successful regattas to come. Tim Martin, the men's captain, saw the regatta as an opportunity to build momentum for the rest of the year and future years of Maties rowing.
The Maties Rowing team had an excellent performance at the USSA-R Sprints this year, with impressive results across all crews and categories. The regatta was enjoyable for all participants, and the team was able to strengthen its relationships with neighboring rowing clubs such as the University of Cape Town (UCT). The success at USSA-R Sprints will hopefully provide momentum for the rest of the season and for future years of Maties Rowing.