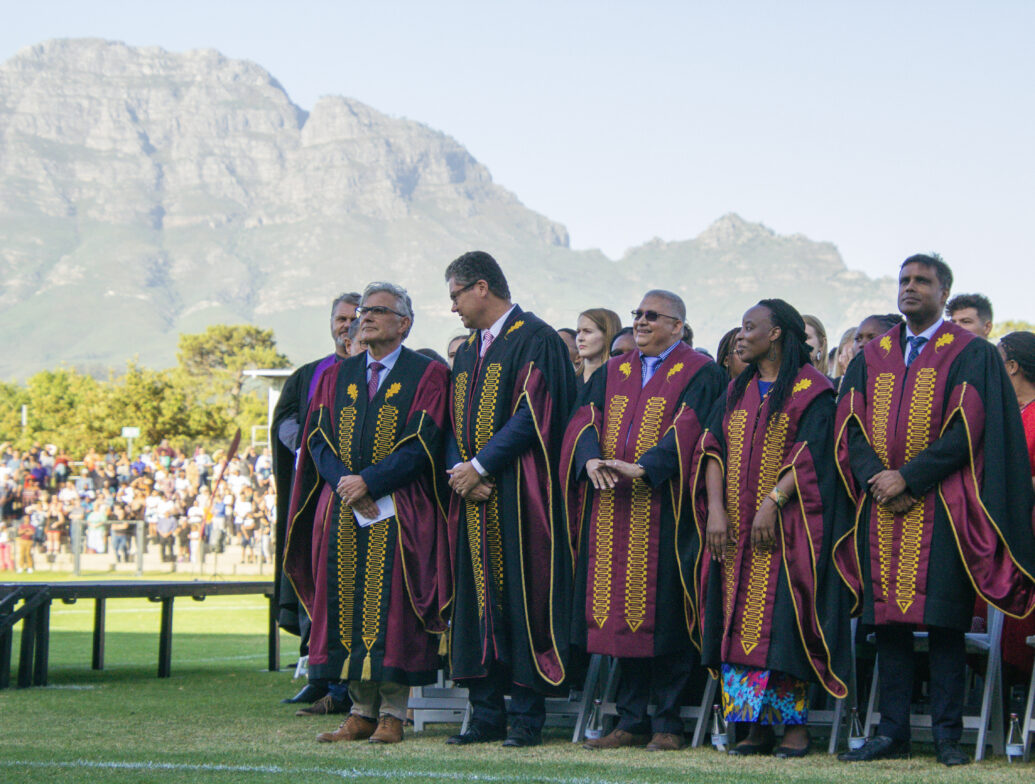 Stellenbosch University (SU) has been rocked by controversy recently, as tensions between the Convocation executive council and the institution's leadership have reached a fever pitch. The latest news centres around an attempt by SU Convocation executive to table a motion requiring the resignations of SU rector, Prof Wim de Villiers, and registrar, Dr Ronel Retief, before Monday's council meeting where a panel tasked with investigating allegations of nepotism by de Villiers is expected to be appointed, as widely reported. However, the Convocation executive's call for the resignations of De Villiers and Retief was not communicated to the wider Convocation by SU management, which sparked a heated response from convocation chair, Adv Jan Heunis, who accused SU management of overreach of power.
According to the Statute of Stellenbosch University, the institution has five statutory bodies; the Council, Senate, Institutional Forum, Student Representative Council, and Convocation. These bodies play a vital role in ensuring good governance and effective decision-making at SU. The Council, as the highest decision-making body, is responsible for overall governance and the appointment of senior officials. The Senate handles academic matters, while the Institutional Forum advises the Council on various issues, including equity policies and fostering an environment of respect and tolerance. The Convocation is a crucial statutory body that comprises all graduates of the university, including current postgraduate students who previously completed their undergraduate studies at SU, as well as full-time and retired academic staff. The Convocation acts as a vital link between the university and its alumni, ensuring that the bond between them remains strong.
The Convocation executive's demand that De Villiers and Retief step down from their positions became known on Friday, to widespread surprise and discontent from the broader Convocation. In a letter to acting chair of the SU Council, Dr Nicky Newton-King, several members of the Convocation argue that the executive committee had no grounds to table such a motion without consulting with its broader constituency. The letter further alleges that a vote of no confidence against De Villiers without a formal investigation would be in bad faith. The letter has over 200 signatures from well-known academics, staff and alumni of SU. This has led to a petition to hold the Convocation executive council, specifically Heunis, accountable for their alleged unconstitutional action. The petition was initiated on change.org and contained 1000 signatures by Sunday evening.
The recent events are unfolding against the backdrop of longstanding tensions over the university's language policy with regards to Afrikaans and controversy surrounding a recent finding by the Human Rights Commission, with Heunis a vocal critic of the rector's stance on the issue. Additionally, recent allegations of nepotism against de Villiers have further fuelled the flames. As uncovered by Rapport on 2 April, it is alleged that De Villiers used his discretionary placements to secure highly competitive placements for at least two family members at SU to study medicine at SU's Tygerberg campus.
Despite the turmoil, many Convocation members continue to support the university's leadership and believe that Heunis' actions are damaging the institution's reputation. Prominent figures such as former public protector, Prof Madonsela, chair of SU Journalism department, Prof Herman Wasserman, Prof Geo Quinot, Prof Amanda Gouws, economist JP Landman and Prof Jonathan Jansen, have come out in opposition against members of the executive committee of the Convocation.
As the situation at SU continues to develop, it remains to be seen how the various statutory bodies will respond and what actions will be taken to address the tensions and allegations of unconstitutional behaviour. Members of the broader Convocation have taken to social media to mobilise support for De Villiers and Retief, and called a gathering outside the university's Admin B building for 09:00 Monday in a show of solidarity. This is a developing story.