By Skyla Thornton
Every Tuesday afternoon, a group of adrenaline-seeking students rigs slacklines on the Coetzenburg field. Like tightrope walking, slacklining is similar, only it uses webbing instead of a static piece of wire. This adds an extra dynamic to the skill, having to rely on one's weight to shift the centre of gravity to avoid falling and to essentially walk on air.

Slacklining is a sport consisting of a line (similar to a tow rope) anchored between two points –trees or cliffs for example– at various heights, for an individual to walk across with no support. The next level would be highlining, where in the community's vernacular, "the line is rigged" several metres above the ground, and the "highliner" is supported by a harness connected by a leash to the line they are walking on, for safety.

"Slacklining is relatively a new 'sport' (having had its first world championship ever in Switzerland a few weeks ago), but I think there has always been a small community in Stellies," said Sean Chater, a BScHons (Geoinformatics) student.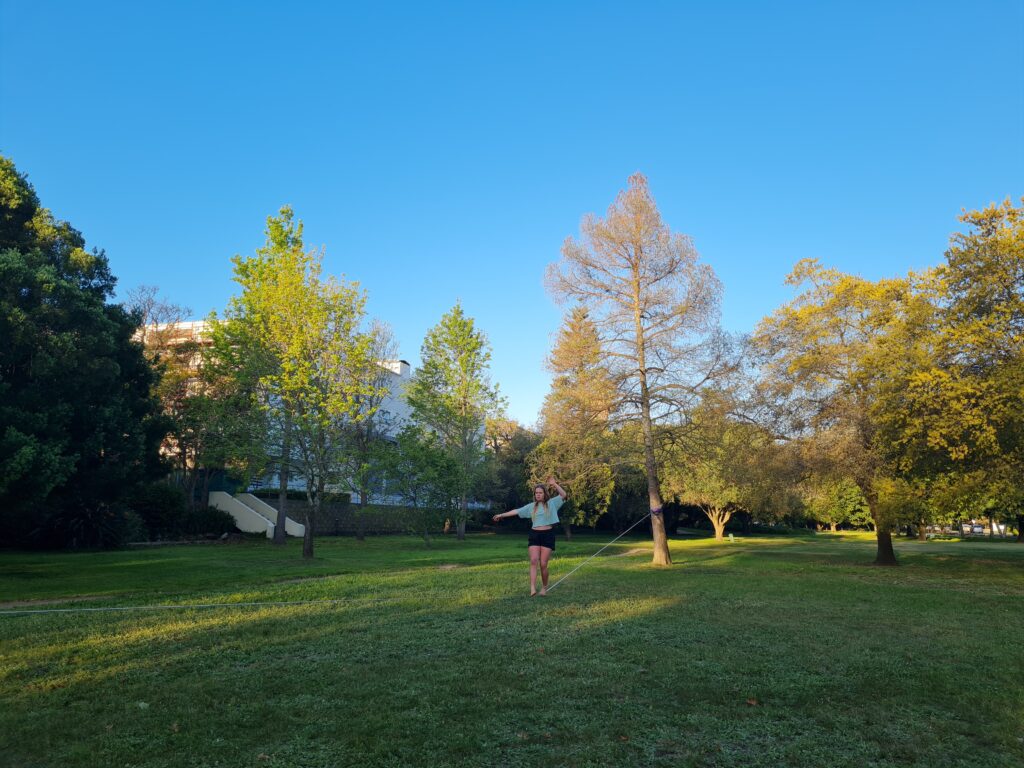 "It is basically just a bunch of student kids playing around and having a good time. People should join the sessions because it's frikken lekker!" said Nina Woithe, second-year, BSc (Earth Sciences) student.

According to Chater, the fear and adrenaline that comes with highlining is a part of the fun.

"Highlining is one of the safest sports (when it is rigged correctly by experienced people) as you are not falling onto the ground like slacklining, but basically end up doing a little rope swing. The worst thing that can happen is that you kak your pants from the exposure of being so high up!"

Daniël van der Merwe, an MSc (Engineering Management) graduate commended the slacklining community for being welcoming.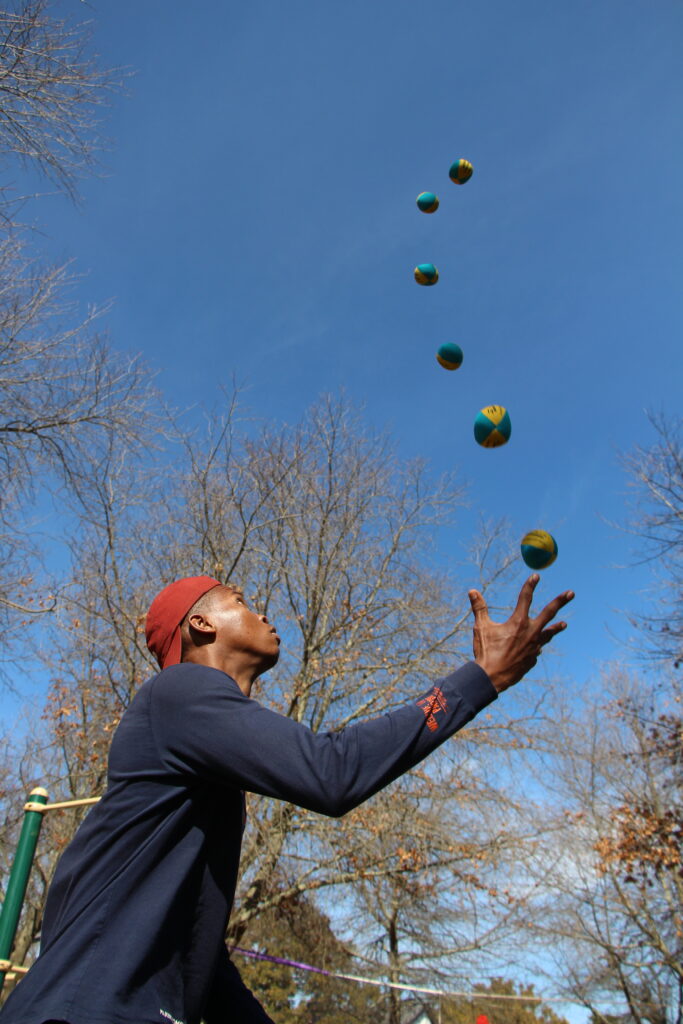 "I think my favourite part is the people, it is a great activity to do with a bunch of friends and everyone can try it no matter the skill level," said van der Merwe.

As the slacklining community in Stellenbosch grows, so does the potential for it to be included in Maties Sport.

"If the community grows enough, a slacklining club would be really awesome, although it is really cool where we are at now. It's such a niche sport, getting backing [by means of financial support] from the university might be tough although it could definitely become a part of the Maties Climbing Club" said Chater.

The group meets for a session every Tuesday at 5 pm on the Coetzenburg field near the Danie Craven statue, or on the grass in front of Heemstede. As the sport gains popularity, it serves as an opportunity for Stellenbosch students to try something outside of their comfort zone and challenge the norm.