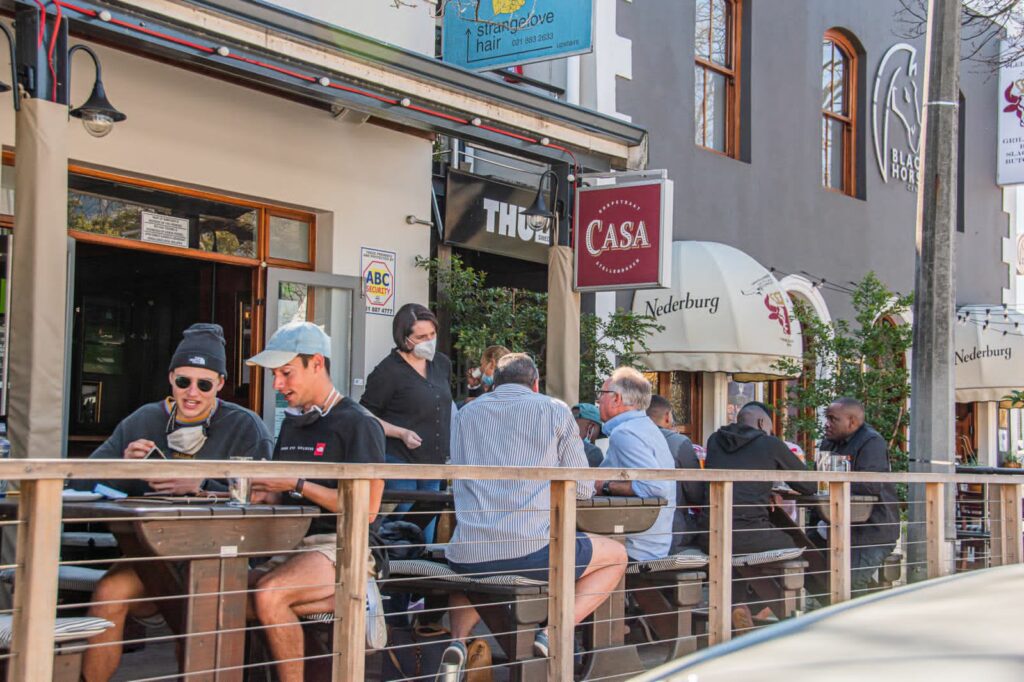 No wine? No problem—socialising the sober way
BY KULANI NGOBENI
With its rolling hills of vineyard, world-renowned produce and just over 100 wine farms, one would not exactly be wrong in associating Stellenbosch with wine. In truth, however, whilst the wine farms certainly add to the incredible scenery that Stellenbosch University (SU) students are lucky to behold, the experience of living in Stellenbosch goes far beyond fermented grapes alone.
For those wishing to immerse themselves in the town's culture, offerings and people whilst remaining sober, socialising is made easy. One can never grow bored with the abundance of events that are not only student-budget friendly but creative, engaging and memorable as well.
Whilst this is not an exhaustive list, the following occasions promise to start students off well in true Stellenbosch fashion:
Root44
As a long-standing feature of the Stellenbosch market scene, Root44 has become a fan favourite amongst SU students. Chantal Hendriks, a key roleplayer in the market's management, best describes Root44 as a space "where taste meets expectation" and where students are drawn by the look, feel and variety of food on offer. If the proof is in the pudding, SU students are definitely going back for seconds, as the market receives a noteworthy number of visitors each week. Aside from catching up with friends over a good meal—be it Asian, Mediterranean or African inspired—the accompanying live music creates the perfect atmosphere to socialise after a long day. The market can be visited on Fridays from 15:00 to 21:00 and on both Saturdays and Sundays from 10:00 to 18:00.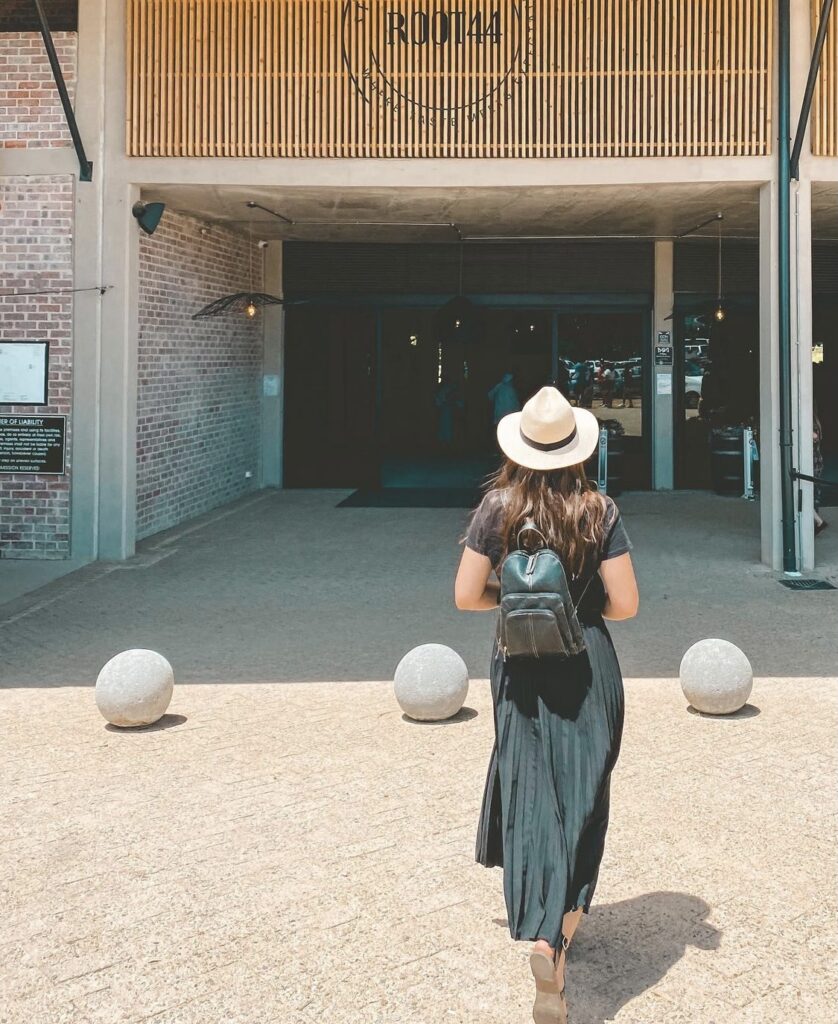 Dorp Street Sunday Market
Unlike the seasoned veteran, Root44, the Dorp Street Sunday Market first graced our streets in 2020 but has brought just as much character to the Stellenbosch community. The market embodies the appeal of small town life, as one is likely to see a familiar face (whether it is a classmate, fellow residence member or friend) whilst walking down the decorated sidewalks of Dorp Street. Visitors stroll alongside one another in conversation as they feast their eyes on the creativity, innovation and homemade goodness of products, such as trendy room decor and artisanal food and drink. For a pit stop, nearby stores provide the perfect opportunity to sit around a table with friends for a "Paint and Plant" experience or live music performance as offered at Adam and Eve and Casa Cerveza respectively. This market takes place every Sunday from 09:00 to 15:00.
Sokkie Evenings at Kruiskerk:
A good sokkie remains one of the best ways to introduce oneself to Stellenbosch culture—a sentiment that the sokkie evening organiser and MEng (Mechatronic) student, Manie du Toit, can attest to. As an avid music lover and fellow Matie, Du Toit shares that "sokkie brings like-minded people together; it forms a community of its own." With a degree under his belt, Du Toit is no stranger to academic stress and therefore values that "the sokkie gives students the opportunity to have fun and sometimes break away from noisy, crowded pubs in town." Since being inspired to host sokkie sessions after the closure of Opskop in 2019 and the temporary closure of Catwalk in 2020, Du Toit has utilised Kruiskerk's space as a platform to aid socialising amongst students. With regards to the attendees, Du Toit says, "Some just come to catch up with some friends, others teach dance moves, but most of them live for that one sokkie evening somewhere in their busy week." This "one-man operation" promises a fun time and the opportunity to meet new people twice a week on Monday and Wednesday evenings. More information can be found @stellies_sokkie on Instagram.

Spier Sunset Sessions: Live Music on the Werf
Before ruling wine farms out altogether, Spier is but one of the surrounding wine farms that cater to all by providing students with the holy grail of outdoor socialising experiences: good food, good views and good vibes. Roughly a 12-minute drive away from campus, the accessibility of the farm is further supplemented by the free entry events, which promise to make a spontaneous, after-class rendezvous absolutely worth it. As what PR and Social Media agent Mishqa Slabbert regards "a long-standing supporter of the arts, Spier understands that creative works entertain, inform and educate". The Spier Sunset Sessions offer a laid-back afternoon with live music performances from artists that vary from week to week and with several food options too. Whether the mood favours a light, summery picnic consisting of treats such as charcuterie and cheeses; a good old woodfired pizza; or a unique assortment of goodies from the Farm Café, one is sure to be fully satisfied.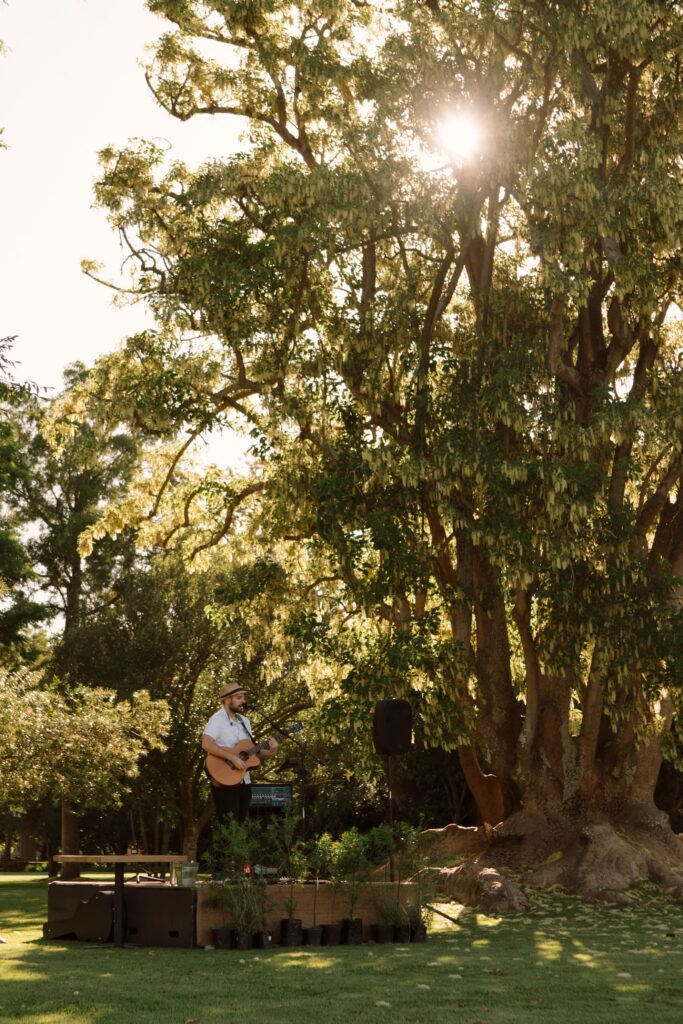 Although eclectic bars and wine production can serve as a large part of the small town's appeal, Stellenbosch remains a treasure trove for those willing to explore and find their place in it all. With so many different opportunities to connect on offer, one's perception of socialising in Stellenbosch stands to be pleasantly transformed—one memorable, sober, social event at a time.