By Skyler Hendricks 

With the influx of Stellenbosch University (SU) students returning to campus, it has become a tricky venture to plan a fun night out. Due to COVID-19 regulations, some of the most popular pubs and bars in Stellenbosch can only allow a limited number of people to enter the premises.

This makes it difficult to decide on a place to spend your night because either you will be stuck in a line for most of your evening, or your go-to bar will be too crowded for you to enjoy yourself. However, there are a few uncongested spots in Stellenbosch worth checking out.

CENTRAAL 

Centraal is a brand-new pub which recently opened its doors on 23 March this year. Centraal is located on Plein Street on the ground level of Eikestad Mall. If you are looking for a more sophisticated atmosphere without paying an arm and a leg, this is a good place to consider.

"We are an upmarket venue with great prices to match. Most of our beer is R35 a draft, to put it into perspective! We focus on a happy vibe where anyone over the age of 18 is welcome. We'll be doing some live events as soon as Covid-19 regulations allow us to do so, so stay tuned!" says John Sutherland, manager of Centraal.

THE COURTYARD CAFÉ

Courtyard Café is another hidden gem that Stellenbosch has to offer. This restaurant and bar is located on Blom Road, next to the PJ Olivier art centre.

"Courtyard café has always been one of my favourite watering holes in Stellenbosch. The beer is on tap, the food is tasty and good value for money and the beer garden is always relaxing," says Steph 'DJ Phanny' Fichardt, Courtyard frequenter. DJ Phanny has recently been doing weekly Wednesday gigs at Courtyard Café.

"That Eclectic, a creative collective I run with a friend, recently hosted a hot-wing eating competition /general knowledge quiz there and it was such a blast. There were many smiling faces throughout the day, and it was such a pleasure to collaborate with the folk from Courtyard Café," says Fichardt.
THE MEETING PLACE 

The Meeting Place is a quaint restaurant and bar located on Dorp Street, Stellenbosch. It has a lot to offer in terms of live events, open mic evenings, thrift markets and even drink specials!

"At The Meeting Place, we mostly attract trendy post-grad and young working individuals. However, we aim to make the space as comfortable as possible for people from all walks of life," says Andréa Van der Merwe, manager of The Meeting Place.

Every Thursday evening The Meeting Place hosts live acoustic performances by the best local talents followed by DJ sets every Friday evening. The Meeting Place also gives upcoming artists the opportunity to perform through their "Bedroom Superstars" open mic evenings which occur every second Wednesday.

As for drink specials, there are two-for-one specials available on gin and tonic as well as brandy and coke. There is also a vodka and Red Bull special.

"The Meeting Place has a unique aesthetic with a vibrant and comfy atmosphere that feeds off the dynamic presence our clientele," says Van der Merwe.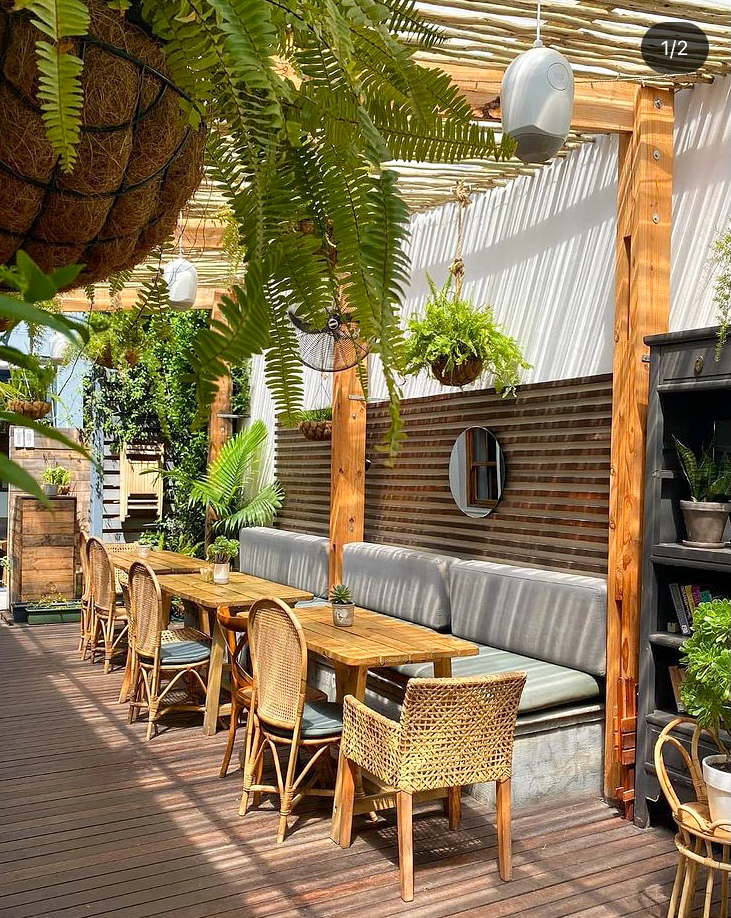 Instead of resorting to the usual Stellenbosch bars, give these three spots a try and be safe.