"Overwhelmed and grateful." This is how Ella van Rensburg, recently elected prim of Huis ten Bosch for the 2019/2020 term, describes her feelings about the support given by the Stellenbosch community after the devastating fire that raged in the residence on Monday night. The fire forced the 164 girls to evacuate for the night, leaving many girls with little or no resources.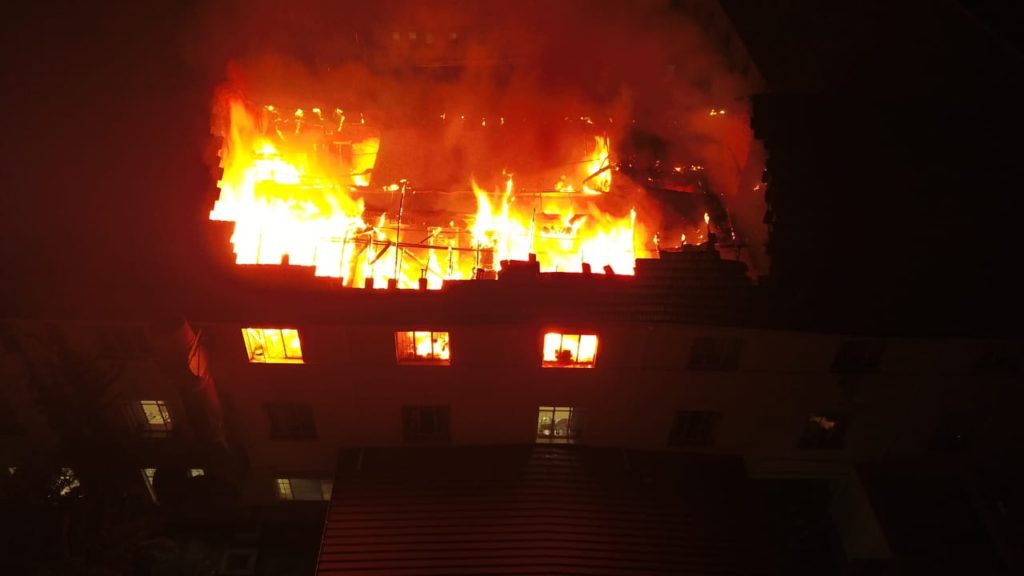 After the evacuation, residents gathered at Wilgenhof. Those without accommodation with friends and family were given sanctuary in Monica for the night. The recreational hall of Monica is also currently being used as a safe space for the girls of Huis ten Bosch to stay, as well as a storage space for donations. Rebecca Pitt, 2018/2019 prim of Monica, said that donations of toiletries, food, water, blankets, clothes and chargers, among others, have been streaming in.
"Within only a few hours, the Monica hall was filled with goods and donations. The Stellenbosch community really has come together to show so much love, support and care for the Huis ten Bosch community. It is truly a beautiful sight," said Pitt. Nikita Kohler, leaving prim of Huis ten Bosch, echoed this.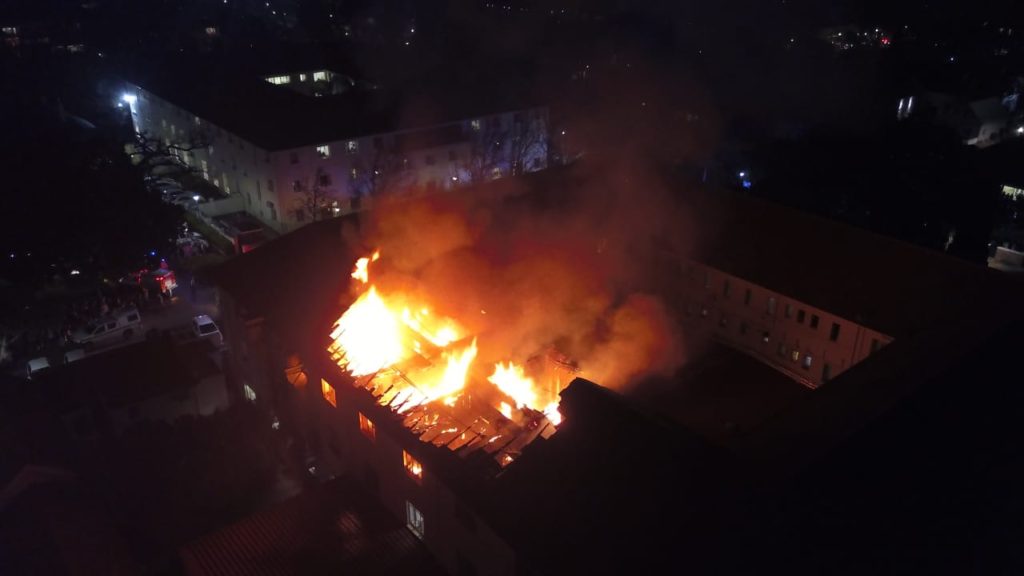 "I just want to say thank you to everyone for all the help. The most important thing at the moment is our ladies and their wellbeing. It has been so heart-warming to see how the Stellenbosch community at large has been so willing to help and has done everything they can to restore some normality in our lives at this time."

Huis ten Bosch residents also emphasised their appreciation for the quick response of the student community. "To be honest, I am not even that emotionally affected by the fire in itself, but by the love and support that we are getting from campus. I am so grateful that we have people that we can
count on. It touches my heart on so many levels, Debora Bukasa, a first-year resident said.
Alida Folscher, a third-year resident said that it was the unity of the student community that stood out for her. "When we came out of Huis ten Bosch, other students immediately offered accommodation, water, food and clothes. It was amazing to see the support for our residence, and how Stellenbosch stood together against this tragedy," Folscher said.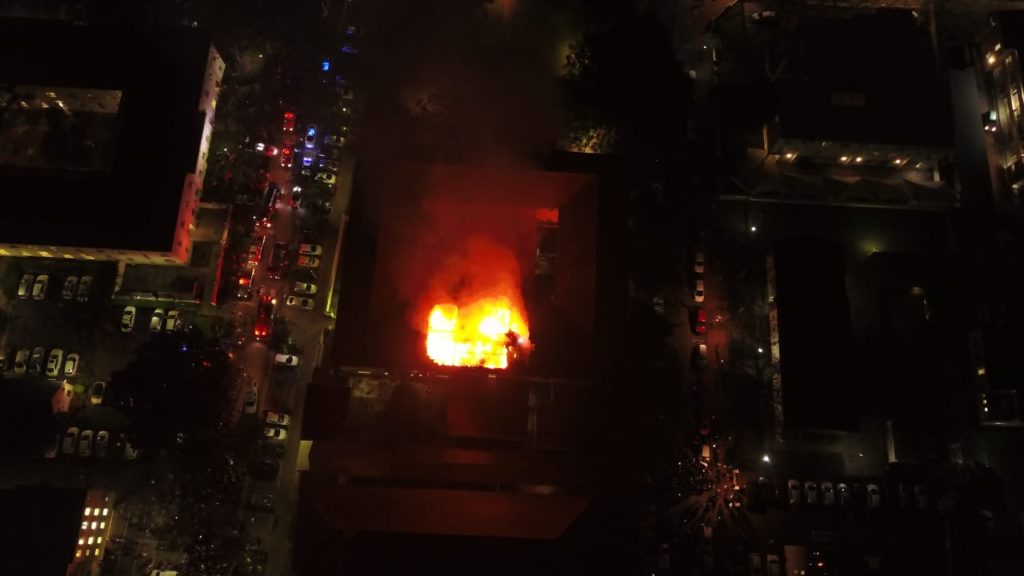 "I also think that it is important to remember that the help cannot stop here. Even when the initial shock has worn off, the situation will continue to affect many girls in Huis ten Bosch for a long time. There are girls who have lost everything," she added. Donations of any kind are welcome.
Official drop-off zones are the Cluster Convenor house (located between the residences of Heemstede and Metanoia), Monica residence and the BA Student Committee (BASC) office. Mr Grant Williams can also be contacted at 021 808 3064 or via email at ssg@sun.ac.za concerning donations and accommodation offers.
Furthermore, financial donations to replace textbooks and other study materials can be made to the account of the University of Stellenbosch: Account number: 073 006 955, Standard Bank, branch code: 05 1001, reference: R8642.