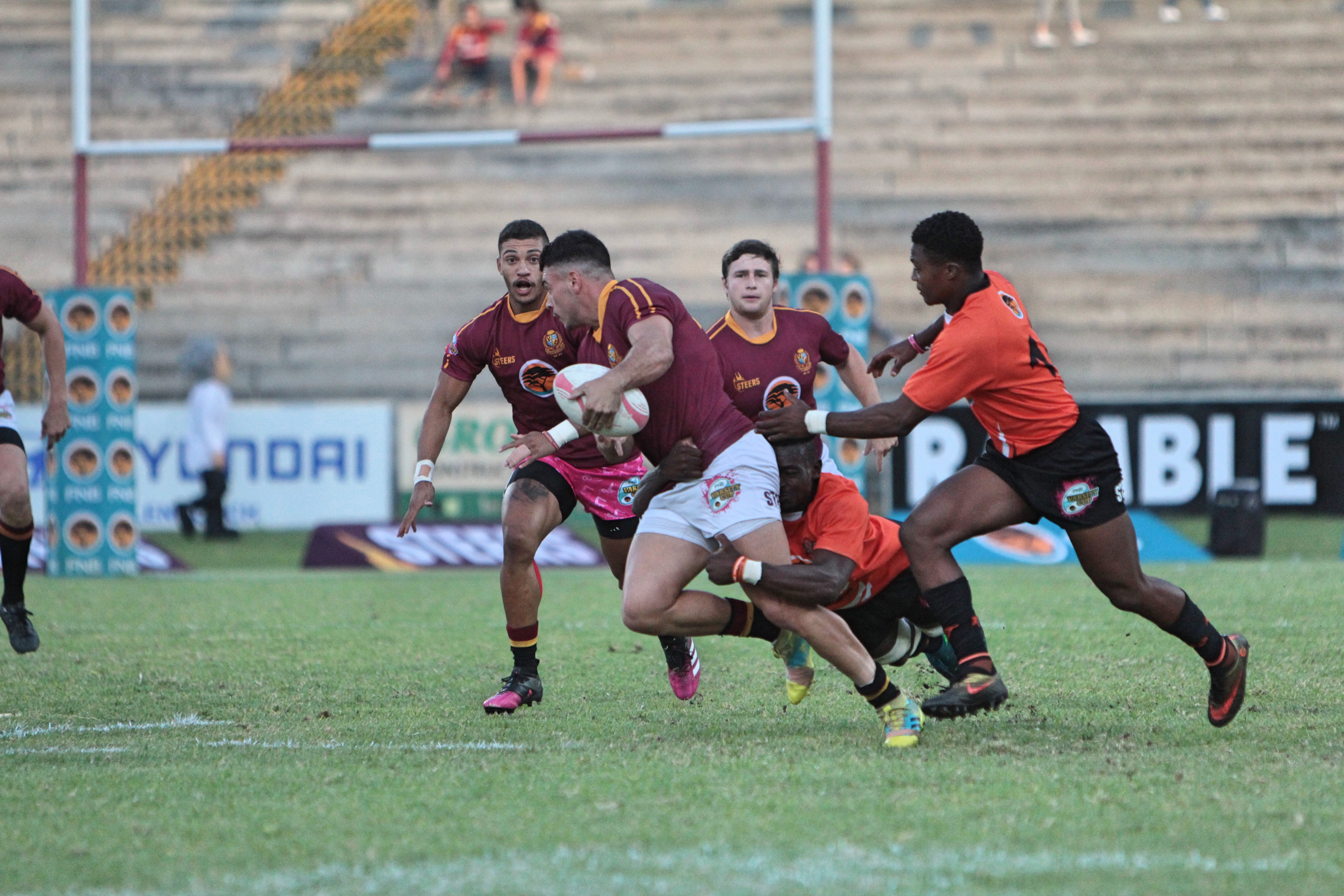 UJ brings the heat, but Maties leaves Danie Craven in flames
POWERFUL TACKLE Center David Brits with ball in hand on Monday evening at Danie Craven stadium during the Maties vs UJ match.
KESIA ABRAHAMS
---
Monday night was a solid, but tiring, evening for undefeated FNB Maties as they managed to clinch a 24-13 home turf win over a FNB UJ side that proved to be an equal competitor.
Within seconds of the kick-off at the Danie Craven Stadium, full back Anton du Toit scored a tremendous try. Maties, however, didn't capitalise on the five points and the small celebration was cut short when UJ flyhalf, Mashudu Raphunga, brought the score to 5-3 with a sound penalty kick. Maties got their noses further in front with a sprinkle of magic between flyhalf Jordan Chait and number eight Jesse Johnson, which resulted in Johnson touching down under the goalposts.
The men from Maties might have thought of their small 12-3 advantage as a cushion between them and their opponents, but they were in deep waters again after UJ lock, Malembe Mpofu, powered over the line to score. Raphunga converted and narrowed the gap to 12-10, just moments before the 20 minute break.
A missed penalty by Raphunga during the second quarter kept Maties in the lead. Things were, however, too close for comfort, and another successful penalty put UJ in the driver's seat at 13-12. This caused quite a commotion in the stadium as Maties, the undefeated thus far in the season, were now losing the game.
During the second half, Maties came back in full force and was awarded a penalty following a big scrum, spearheaded by hooker HJ Luus. The ensuing moments saw a kick from Chait floating through the uprights, restoring Maties to a 15-13 lead. Chait added two more penalties to his tally and looked like he was putting on a kicking clinic.
77 minutes into the game Maties led 21-13. As the final siren rang, Chait lined up the ball for a last penalty, awarded after a collapsed scrum.  His successful effort secured a 24-13 victory for the men from Stellenbosch, and sent UJ back to the drawing board.
"This was the first time this season that Maties were behind at a point," Ernst van Rhyn, Maties captain, said. He added that it wasn't the team's best game as they made a lot of unnecessary mistakes and conceded penalties that put them under pressure. According to him it was good that the team experienced pressure before they reached a semi-final or a final, so that they know how to act under it.
"It's a great learning experience for the younger guys in the team," Van Rhyn said.
HJ Luus from Maties was awarded the' FNB Player That Rocks', and Jesse Johnson was awarded the 'Steers Kinging Award' to cap an already successful night for Maties. The team will a have a break this week before travelling to Bloemfontein to play against the University of the Free State's FNB Shimlas on 25 March.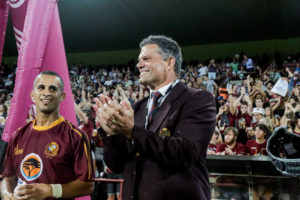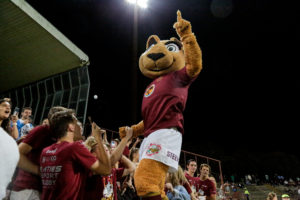 Photos: Thys Lombard & Armin Prinsloo