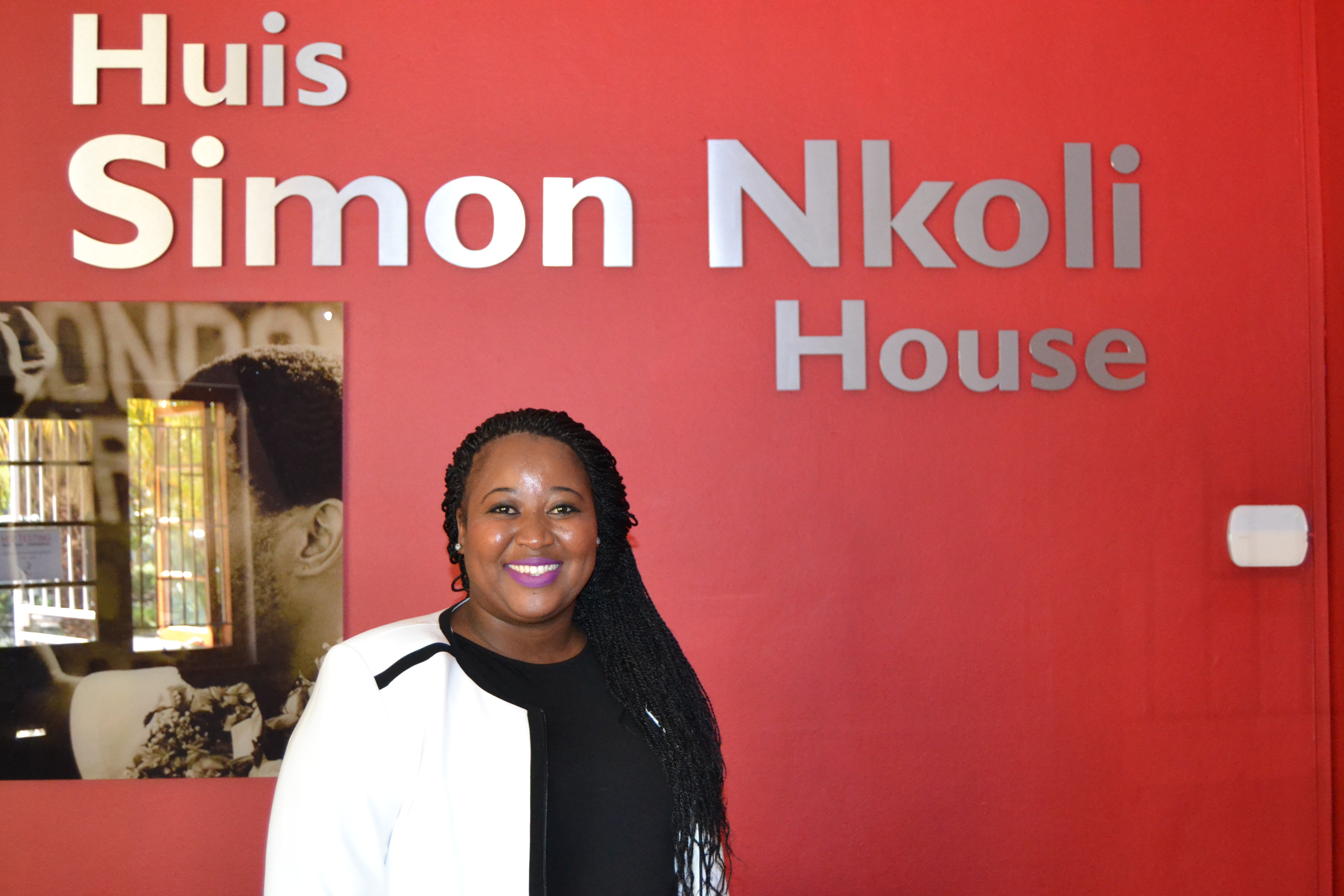 New SU portfolio created: Gender non-violence coordinator appointed
Wianda Gilliland
Thembelile Bongwana has been appointed as the Equality Unit's (EqU) new gender nonviolence coordinator.
The Stellenbosch University (SU) #EndRapeCulture Report in 2017 recommended a gender non-violence response be set up, which led to the creation of the newly established portfolio that Bongwana is now heading.
The EqU, headed by Jaco Greeff Brink, proposed the formation of this new portfolio to address important challenges and issues raised in the report.
According to Brink, Bangwana brings a strong combination of professional and academic knowledge on gender-related matters.
"We are excited to have her in our team to work towards a gender violence-free campus," said Brink.
The Equality Unit is located within the Centre for Student Counselling and Development (CSCD) which forms a part of the Division of Student Affairs (DSA).
"All three of these mentioned pillars have a mission and vision which frames the work they do. I equally believe in contributing towards upholding these already founded and operating guiding principles," Bangwana said. "My duty would entail working alongside, upholding and maintaining the core tenets of the EqU."
The portfolio's primary responsibility is to develop a efficient institutional response to gender violence and rape culture at SU.
"In this regard my job would be to set up an institutional gender-based violence response that would centre around the promotion of collective action towards social justice in all issues pertaining to abuse, disability, discrimination, exclusion, gender based violence, hetero-normativity, homophobia, inequality, patriarchy, injustice, racism, sexism, stereotyping to mention but a few," Bangwana explained.
Bangwana believes that a change on campus would mean a change in attitudes, and also in the behaviour and thinking of all staff and students.
"This would then be followed by a string of rigorous trainings, workshops, facilitations, awarenessraising campaigns to name but a few. Subsequently, it would require commitment and willingness to transform into positive change agents in society."
Bangwana is originally from East London and has had various professional and academic experiences regarding gender matters.
She started her career in 2009 as an Intern at the Transkei Land Service Organisation, and later worked as a Social Policy Officer at Federation of Unions of South Africa in 2014. From 2015 to 2016 Bangwana worked as a third year tutor for Gender and Development module at the University of the Western Cape (UWC).
Currently she is a registered doctoral degree candidate in Gender Studies at UWC. Her research includes studies
about masculinities, gender and development, gendered power dynamics, public eating spaces, social identities, transformation, sexuality and gender violence.
Thembelihle can by contacted at tbongwana@sun.ac.za or at 021 808 3136.
Photo: Wianda Gilliland