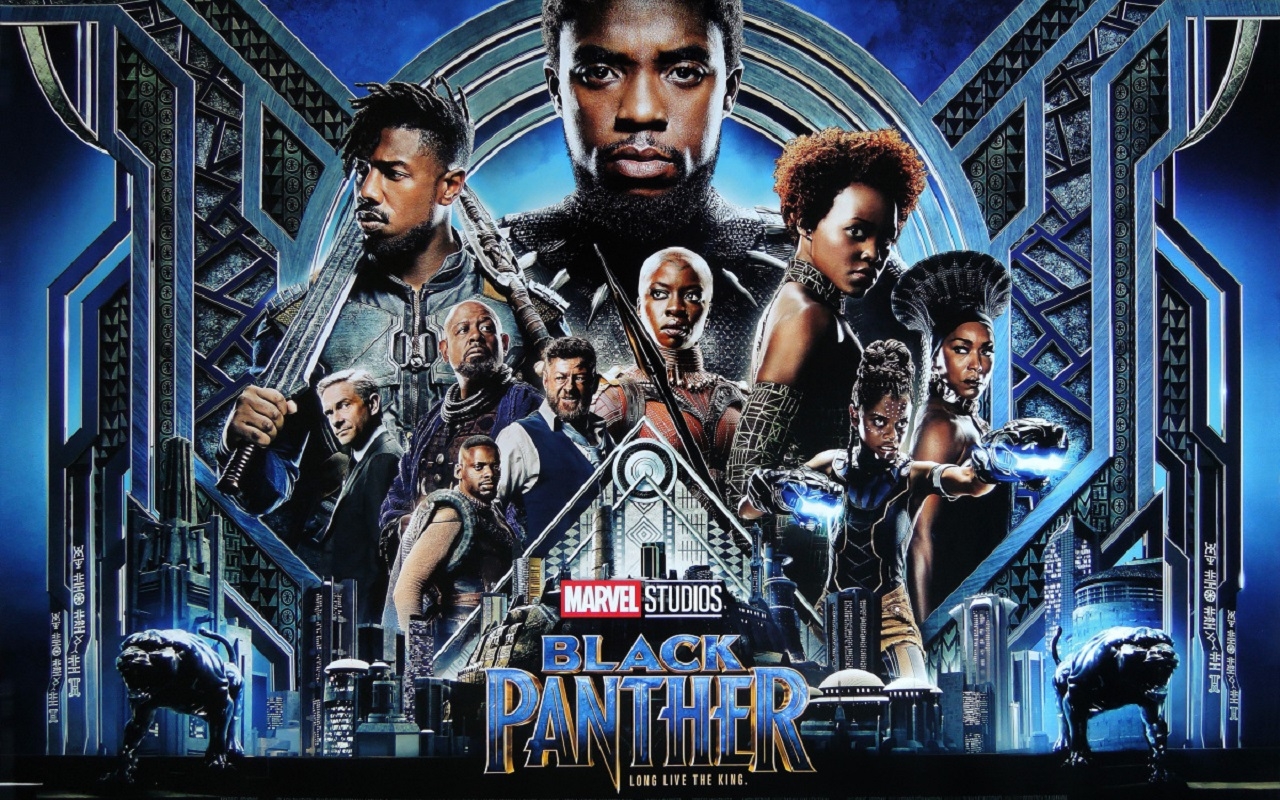 Film review: Black Panther
Dané  Dooge & Gene Hlatshwayo
Director: Ryan Coogler
Running time: 134 minutes
Genre: Action
Age restriction: 12
If you are a fan of the Marvel Cinematic Universe (MCU), you will note, without a doubt, that Black Panther surpasses all expectations when it comes to a 'typical' superhero movie.
The film mixes African culture with futuristic tech architecture and style, which makes this film a mustwatch.
The film stars Chadwick Boseman as T'Challa (a.k.a. Black Panther) alongside Lupita Nyong'o, Michael B. Jordan and others. Returning home after the death of his father, T'Challa is set to be king of the African nation Wakanda.
Nyong'o indicated that the film is  inspired by diversity from the African continent, and that Wakanda is a simple reimaging of what could have been possible if Africa had been allowed to realise itself for itself.
An interesting fact is that Wakanda's official language is Xhosa. T'Challa's royal reign over Wakanda is challenged by symptoms of contradictions by his ancestors.
Even though the antagonist of the film is Erik Killmonger (Michael B. Jordan), T'Challa's true conflict lies within himself raising the question of whether a highly advanced African nation should use their resources to help other disadvantaged individuals around the world.
This in itself makes the film more than a normal action-hero movie by questioning true morals. Characters like Lupita Nyongo's Nakia embody female empowerment, as she portrays a strong female lead, rather than the submissive damsel in distress that the superhero 'man' figure should save.
She saves herself and goes by her own set of rules.
T'Challa tells her: "If you're not so stubborn, you would make a great queen." She responds: "I would make a great queen because I am stubborn— if that's what I wanted."
Most of the film's characters speak against what is commonly perceived as beauty in mainstream media and Western standards. Not only is the cinematography, costume design (which has been derived and inspired by various African
tribes) and the acting visually outstanding in this film, the music elevates this film to a whole new level.
Be sure to hear South African artists, Babes Wodumo and Sjava, also featuring their songs on the soundtrack.
For comic relief listen to Andy Serkins' South African character's (Ulysses Klaue) accent. Serkins echoes al the niches South Africans use when they speak, throwing in an occasional "ja" throughout his speech.
In this film instead of trying to steel land, he rather settles for the vibranium contained within the city of Wakanda.
Black Panther is the second-biggest superhero-origin movie, making $404 million at the Box Office in its opening weekend.
It's going to take something truly spectacular to top this movie. #WakandaForever.