The number of international students on the Stellenbosch University campus is as high as ever. Jana Greyling asked these students how their campus lives in Stellenbosch are different from those at home.
Dario Siegen, Switzerland, Media & Communication, University of Zurich.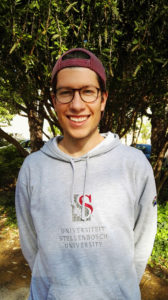 "Its's quite practical that all university buildings are so close together. You can see people by chance on campus. At home the buildings are spread all over the city."
Kobe van Dijck, Belgium, Masters in Environmental Engineering, KU Leuven.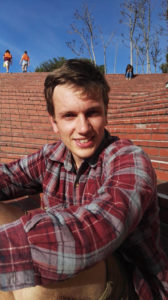 "The people here are super friendly. People just start chatting to you even if you've never seen them before. In Belgium you only get to know people if you know their friends."
Jessica Horn, Germany, Culture and Economy, University of Mannheim.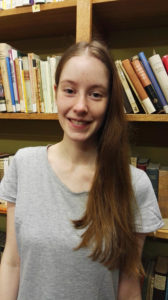 "There is no real campus life in Germany. You go to lectures and then you leave campus. It's structured very differently. We use a lot of public transport to get around, but also bikes, like the Maties bikes."
Amy Muhati, Kenya, Chemical Engineering, University of Nairobi.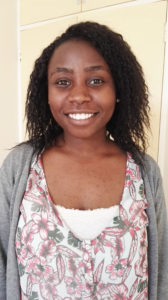 "It's much easier to approach lecturers here, but the student elections in Kenya are a bigger deal. It's almost like electing a president."
Marc Coquand, Sweden, Computer Science, Umeå University.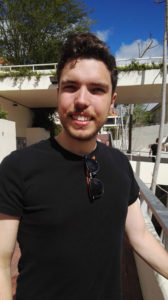 "The nightlife in Sweden is terrible. You can't really go out because there's snow everywhere. The workload throughout the term is more than in Sweden. There, we only have a lot to do at the end of the semester."
Photos: Jana Greyling