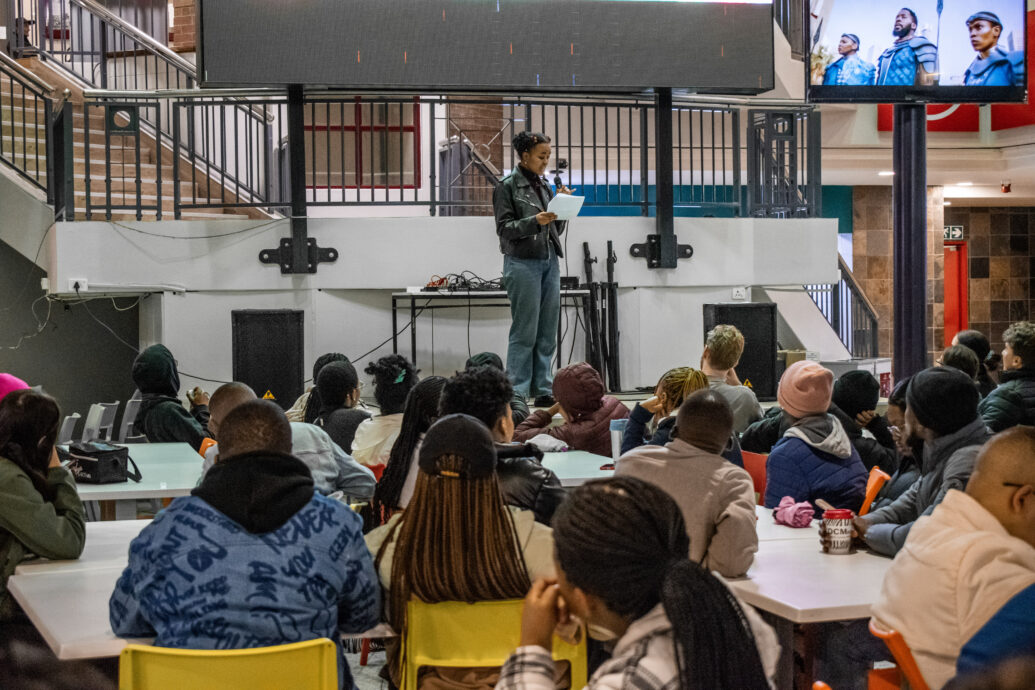 Stellenbosch University's (SU) Student Representative Council (SRC) has called on students to join a march to Parliament which will take place on 16 August. This march is meant to demonstrate disapproval of the National Student Financial Aid Scheme's (NSFAS) direct payment system. The SRC plans to hand a memorandum over to Dr Blade Nzimande, along with a petition.
The demonstration will also serve as a way to make other concerns that students have regarding NSFAS' recent decisions known. These decisions include: issues with the direct payment system, the R45 000 accommodation cap, defunding of students and administrative issues faced by students still waiting for their funding status.
According to Martin Viljoen, SU's spokesperson, there are various concerns that SU shares with students. These include the fact that "student debt may impact the 2023 graduation and 2024 registration processes, students losing their private accommodation, students mental health and academic performance that can be affected by these challenges."
Viljoen further added that SU "remains committed to working with and supporting students in need. This includes students affected by changes to the [NSFAS] funding, which has repercussions for food security, housing allowances and access to funding (including direct allowance payments)."
In their commitment to supporting such students SU assisted students in need with accommodation and meal allowances to the value of approximately 21 million rands. These funds were sourced from donor, internal and institutional funding according to Viljoen.
NSFAS rolled out its direct payment system in June and has already started paying some funded students. However, students, institutions, and political parties alike are still making their disapproval of this system known. One of the main issues with this new direct payment system is that the companies that have been appointed to make the payments will, according to a tweet by the SRC, "walk away with millions of rands [which shows] that it is not students benefiting from this new scheme but rather the companies appointed."
A statement was released on 13 August by the Deputy Chair of Administration, Mzwakhe Bolotina, with the Democratic Alliance Student Organisation (DASO) at SU. It said that they support the SRC's "calls for peaceful demonstrations outside [of] Parliament." It further urged "[all] students at SU to participate in the peaceful demonstration to show their concerns and solidarity."
Further, the DA has called on the Public Protector to prioritise its investigation into the contracts NSFAS has awarded to students. This is in terms of the direct payment system, as well as the defunding of students by NSFAS.
In a statement released on 1 August, NSFAS said that 456 403 funded students at universities as well as Technical and Vocational Education and Training (TVET) colleges were paid on 25 July. This was done through the direct payment system "to students whose registration data was uploaded successfully." Further, according to this statement the cutoff date for the submission of registration data was 23 July.
NSFAS also claimed in this statement that its attempts to ensure a "[fully] functional student-centred model" is being "hijacked by thugs." They then added that they can "confidently confirm that claims circulating across various digital media platforms stating that NSFAS paid wrong and large amounts of money to students" are false claims meant to discredit the scheme's new system.
NSFAS plans to continue with its new system "despite the ongoing deliberate media smear campaign to discredit the payment platform."
During a meeting between Dr Nzimande and the Board of NSFAS on 8 August
NSFAS confirmed that 86% of the students who had been paid through the direct payment system had been able to "successfully authenticate themselves and receive their allowances." They further said that they are "reviewing and assessing" the remaining students who could not receive their allowances as they had not "fully authenticated themselves."
At this meeting NSFAS reported that the direct payment system would "reduce instances of unauthorised access to beneficiaries allowances, payment of ghost students, inconsistencies and delayed payments of allowances."
NSFAS further reported that its direct payment partners were "appointed through a fair and compliant procurement process." They also noted that the partners they appointed are sponsored by banks that are in possession of commercial banking licences. They assured Minister Nzimande that their partners are all compliant Financial Service Providers.
This report was in response to concerns raised that NSFAS' partners for the direct payment system were not in possession of banking licences as per a finding by the Organisation Undoing Tax Abuse (OUTA).
Another rising issue that is yet to be dealt with by NSFAS, is that of provisionally funded students funding statuses changing unexpectedly. This is different from students who have been defunded. Defunded students are those who were funded by NSFAS and had been receiving their allowances but were removed from NSFAS funding lists due to findings of alleged fraud committed by the students in their applications for funding.
The provisionally funded students are those who are on the final stage of their application and are awaiting their allowances; however, many of them have found that they have been moved back on the application stage. [this makes no sense, i don't know how to word it]
An anonymous SU student, whose identity is known to and has been confirmed by Die Matie said that this is something that has happened to them.
"I was provisionally funded [stage 6] and as of August, it [the website] randomly stated "registration received" [stage 1], this was very concerning for me as i was not informed of any changes. I went to the NSFAS office on campus and they said I was on the funding list; however, I am still disheartened as I am not getting any funding due to these changes." the student said.