By Jan-Hendrik Pretorius
Intimate Apparel, a student-driven theatre production, signalled the welcome return of student productions to Stellenbosch. The production blew audiences away with a captivating plot and nuanced dialogue, showcasing experienced acting chops and high production value from Stellenbosch University (SU's) drama department. Intimate Apparel made its debut at the Adam Small Theatre last week and ran from 6 May to 14 May.
According to director Sukki Hofmeyr, the play was written by the acclaimed writer and two-time Pulitzer Prize for drama winner, Lynn Nottage. "She's an African American playwright who is very famous. This is one of her earlier plays, and I thought it would work well with a student ensemble. It's a diverse cast, which I believe is very important," Hofmeyr said.
"The actors were [cast] extremely well. It is a beautiful cast and every person is perfect for the role," said Gita Fourie. Fourie, who is a third-year BA (Drama and Theatre Studies) student, played the role of Mrs van Buren, an upper-class white woman who employs Esther, the protagonist of the play.
Intimate Apparel tells the story of seamstress Esther, who makes lingerie (or "intimate apparel"), and is desperate for intimacy herself. Her story takes place against the background of early 20th-century New York.
"Esther puts herself up as this very hard person. . . . She is just quite tough. But there's something within her, like this longing and desire for intimacy," said Mikayla Brown, a BAHons (Drama and Theatre Studies) student, who played the lead role.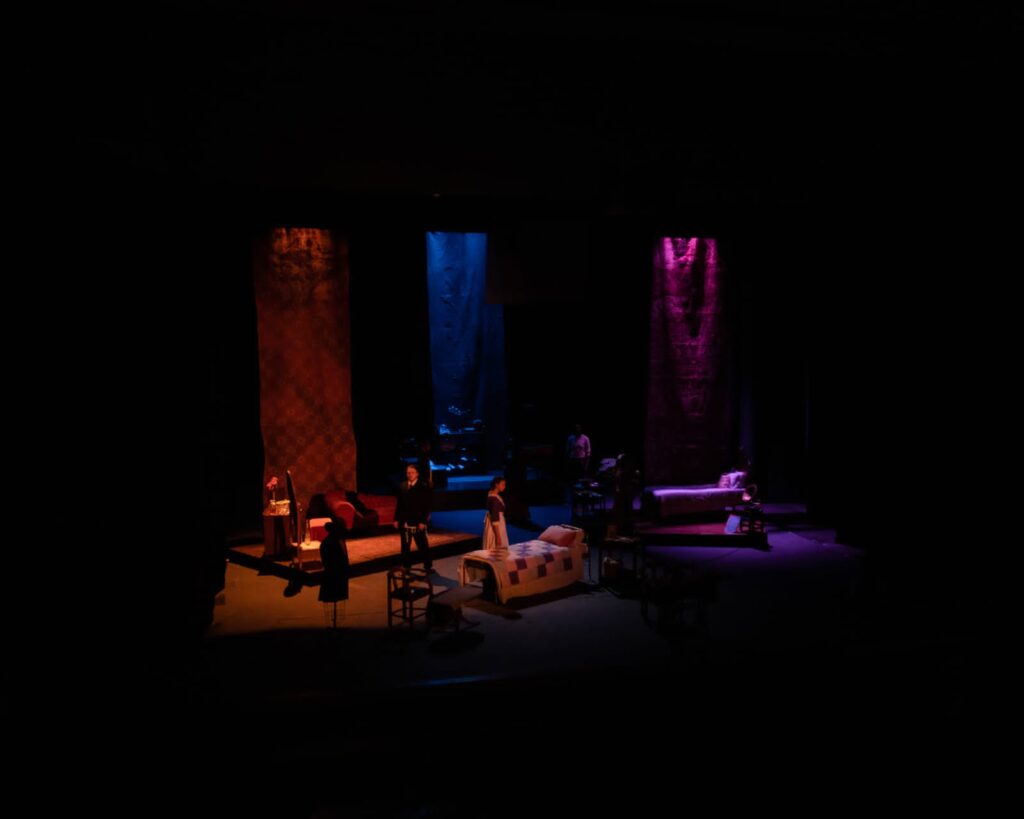 George Armstrong, a Barbadian immigrant, learns about Esther and decides to write to her whilst working as a labourer on the Panama Canal. Nirel Sithole, a third-year BA (Drama and Theatre Studies) student who played the role of Armstrong, described his character as one with a traumatic past.
"His main goal in the whole play is to find someone who makes him happy and may give him a comfortable life," said Sithole.
Esther and George's love starts blooming, but the story contains many plot twists and suspenseful moments, which characterise the script's masterful writing. The play tells a relatively heavy story, but carries a lighter tone with ample comedic moments to ease suspense. Audiences may find intriguing social commentary hidden between the dialogue, addressing racism, class and abuse, amongst others.
The production showcased a stylish set and powerful cast with excellent chemistry. Convincing metropolitan New York accents, marvellous costume design and impressive technical work topped it all off.
Erin Francis, third-year BA (Drama and Theatre Studies) student and technical and stage manager for Intimate Apparel, mentioned, "I was pleasantly surprised by the theatre's capability. I think everything that we've done technically, from the set to the costumes, worked very well together. It just gelled naturally."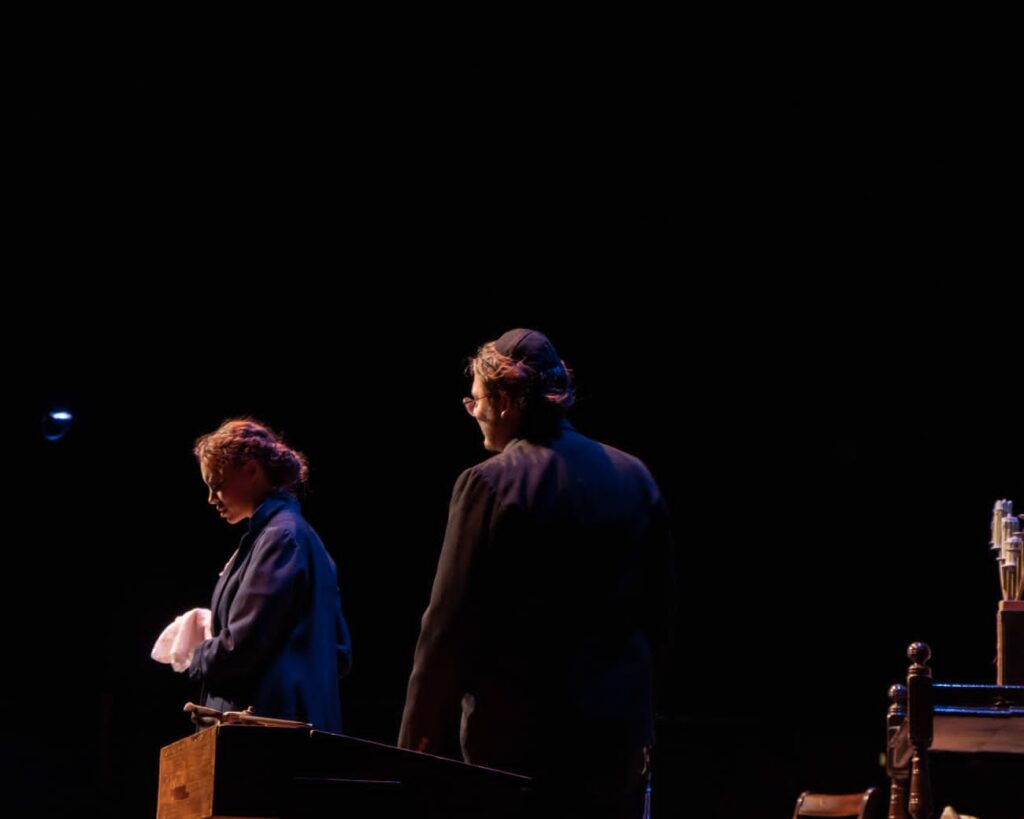 The production opened to a positive reception from audiences, with audience member and second-year postgraduate LLB student, Willem Horn, remarking "One could immediately find a liking towards each character as soon as they entered the stage. The development in these characters showcased clever, subtle comedy and a beautiful touch of realism that caused the crowd to feel empathetic towards them. A stellar performance, definitely worth watching."
Relaxed regulations surrounding the COVID-19 pandemic gave the arts a sigh of relief as audiences could enjoy live theatre more freely. "This is the first year [since the start of the pandemic] that we are doing larger productions—even performing without wearing masks—so that is amazing!" said Fourie.
Whilst Intimate Apparel will not feature again for the foreseeable future, students and locals may look forward to numerous other student productions taking the stage at Adam Small Theatre in the coming months.