By Kulani Ngobeni
After the recent release of a paper by Prof Aslam Fataar, a professor of research and development in transformation at SU, the university published an article on 2 March expressing the institution's intention to position transformation at the centre of its operations. A few days later on 8 March, an International Women's Day post shared by the university, which depicted a majority-white top management structure, brought the sincerity of these transformation objectives into question according to some social media users, who labelled the post "racist".

"At a university such as SU, with its separatist history of more than a century, transformation endeavours have had a chequered career during the past two decades," said Fataar in an interview with Die Matie.

On the subject of SU's visual redress project, Dr Leslie van Rooi, senior director: social impact and transformation, writes that SU has adopted several key strategic documents on which the project has been founded. From the first authoritative written communication on transformation goals in 2000 to the Vision 2040, the most recently drafted 2022-2027 Institutional Plan is, according to Fataar "the first document that makes transformation very explicit". This explicitly articulated direction requires action, however, to ensure realisation.

"We have to concretise it from that particular document base otherwise that document also means very little," said Fataar.

Although the university has since taken down the article and social media post that initiated the controversy, Fataar explained that the dynamic between the higher education sector and transformation remains a complex one.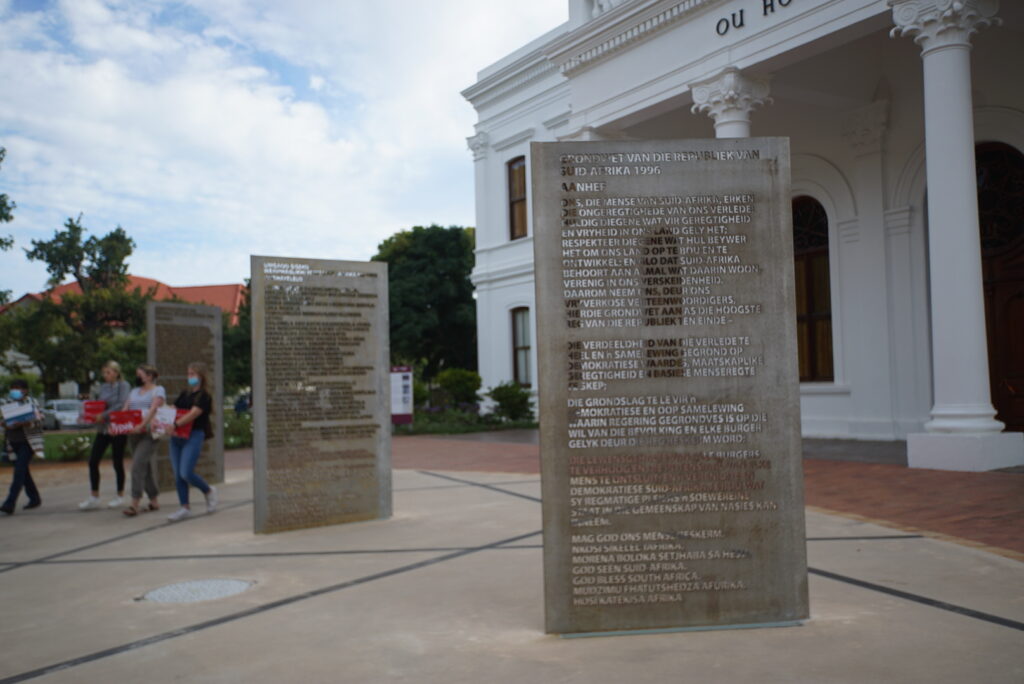 Martin Viljoen (SU media manager and spokesperson) said in an email communication, "SU acknowledges that the picture used [in the International Women's Day post] was insensitive and apologises unreservedly. We emphasise that representation and transformation at top and senior management level is, and will remain, a core focus on the university's agenda, and we can report that progress has been made—specifically regarding growth in representative academic staff numbers and the appointment of members from these population groups to senior positions."

SU's journey of transformation, whilst successful in ushering in changes in some areas, has evidently not escaped criticism over the years for what Van Rooi described as "the slow pace of change".

He says that the university has also been criticised "for its apparent non- or semi-participatory processes of visual redress that did not represent deep-rooted institutional change".

Genevieve Hector, a fourth-year LLB student, shared her skepticism about SU's intentions and said, "What we are given is transformation without substance. We are given building name changes and art installations to honour women of colour, yet we see the erasure of said women of colour in top management and a seemingly oblivious celebration of whiteness.

"I believe this incident should act as a reminder that the effectiveness of visual redress and transformation must be viewed within the bounds of racial capitalism, in which diversity is merely a commodity used to boost brand positivity, and where the lack of such advertised diversity only impacts the students and not the institution itself."