By Bradley Grovers
The Stellenbosch Muni-cipality recently unveiled a new municipal control room that will be central to improving the existing safety measures in place in the town. This is according to a press release published by the municipality on 7 March, which explains that the facility is intended to create a new and safer community within Stellenbosch.
"Stellenbosch is determined to become the safest muni-cipality by 2025," said Gesie van Deventer, mayor of Stellenbosch, as per the press release.
"This facility will ensure the effective sharing of intelligence, efficient coordination of responses and faster reaction times when responding to crime-related incidents in our communities."
According to the press release, this facility and its partners at the Stellenbosch Safety Initiative (SSI) will manage and respond to incidents from within the control room. The SSI is a collaboration between various private and public safety partners operating within the Stellenbosch area.
Van Deventer explained that the SSI "currently includes municipal law enforcement, traffic services, disaster management, the South African Police Services (SAPS), community policing forums, neighbourhood watches, campus security as well as various private security companies".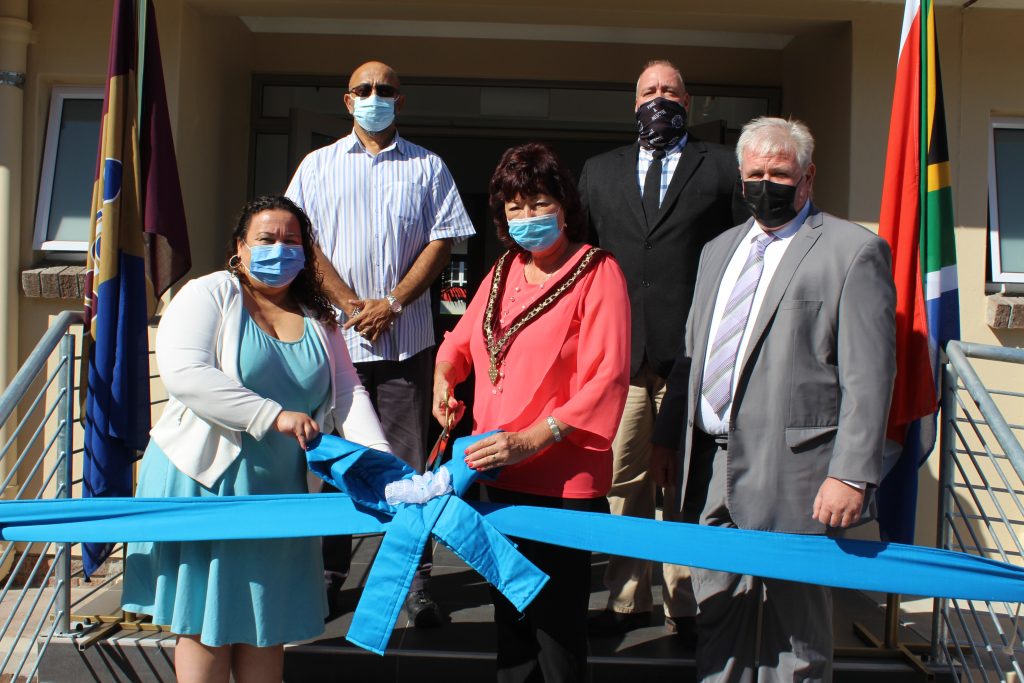 Colonel Brian Muller, Vispol Head of Stellenbosch Police said, "SAPS Stellenbosch is in full support of all endeavors to keep the community of Stellenbosch safe as per our constitutional mandate. The control room established by the municipality is a valuable tool in preventing [and investigating] crime."
Zizipho Nkumbi, a third-year BTh student at Stellenbosch University, said that coming from Kayamandi, she is aware of the threat crime poses in her daily life. "I am hopeful
that this new project will ensure my safety as well as the safety of our community."
Another student, Beyonce Fru, a first-year BSc (Human Life Sciences) student, said, "This new project will help [monitor] the safety of students, especially those who leave the NARGAs and FARGAs at around 03:00–05:00 in the morning."
Van Deventer mentioned that she hopes the control room will be of service
to the Stellenbosch community and ensure their safety for generations to come.