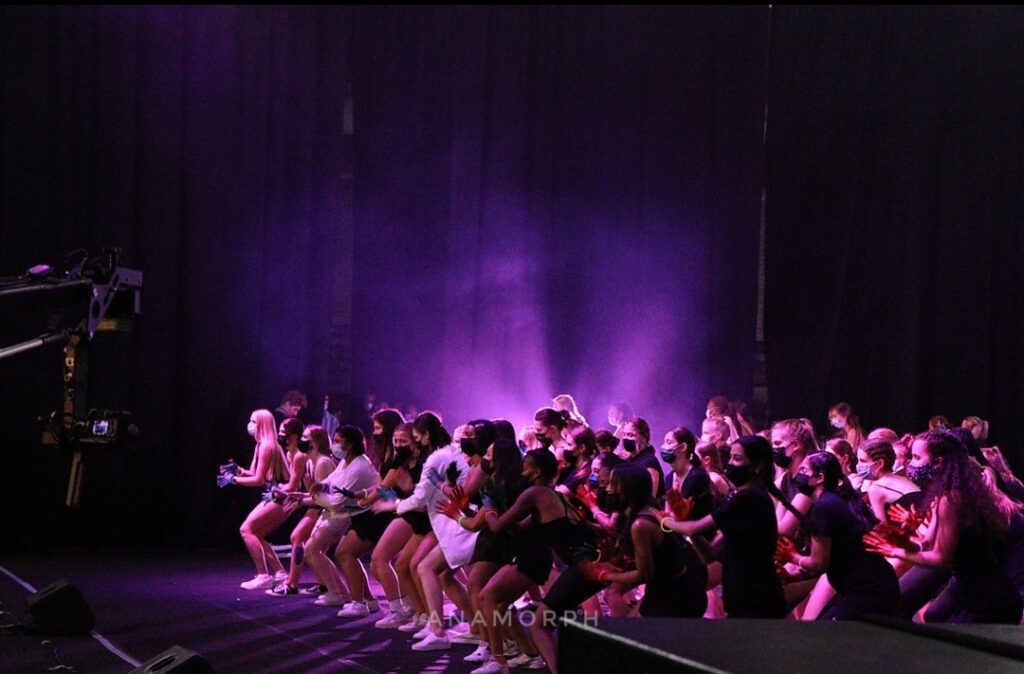 2022 Vensters from the inside
BY ANSELA SLOMAN
For the first time since COVID-19 hit, the first-years of Stellenbosch University were able to participate in Vensters in person at Coetzenburg Centre. The event on 12 February brought Welcoming Week to a close with a bang and showcased the hours of practice and hard work the newcomers of residences and private student organisations (PSOs) put in to pull off outstanding acts combining dancing, acting and storytelling.
The excitement of having Vensters in person was evident when in-person tickets sold out days before the actual event. Online tickets were also available for those who wanted to support from home.
This year's theme was "Imagination: Back to the Future", which each team interpreted in their own way. Silystia—made up of Simonsberg Men's Residence, Lydia Women's Residence and Venustia PSO—incorporated it using time travel, whilst IsaMoRene (which consisted of Isa Residence, Oude Molen PSO and Irene Women's Residence) created main characters who explored their own pasts by telling their life stories. Many groups used their scripts to interrogate social issues, such as xenophobia and the climate crisis, whilst other acts entertained the audience with lighthearted Stellenbosch cultural references, like many students' love of My Brew and plakkies.
The dances and songs covered a wide range of genres, so there was something for everyone to enjoy. The song "Industry Baby" by Lil Nas X and Jack Harlow had to be used in every performance, but each group made it their own with unique choreography. The dancers were cheered on by their friends and family in the audience, with some even dancing along at the back.
Haley Lewendal, a mentor from Venustia PSO, watched their mentees perform and said, "Vensters was an amazing experience. Seeing the first-years practise every day and finally perform on an amazing stage was truly heartwarming. Not going to lie, I cried a little."
Vensters has been a way to welcome newcomers to Stellenbosch for years, and it was clear to many people what it meant to the first-years who were able to participate in the tradition this year. The event seemed to symbolise a much-needed emergence from the last two years of isolation, and this showed in the enthusiasm and emotion of both the audience and performers.
Bella Mazzullo, a performer for Capri PSO, described what being able to participate meant to her by saying, "I think Vensters was the highlight of my O-week. It was so much fun seeing everyone step out of their comfort zones. It was a nice icebreaker and I met so many new friends."
The top three acts, each of whom will receive R5000 (courtesy of Standard Bank, the event's headline sponsor) are yet to be announced.