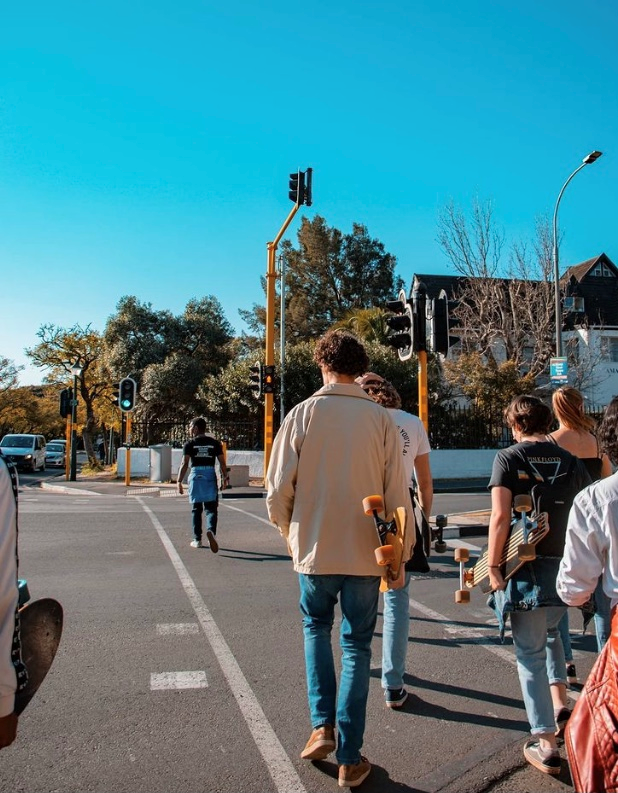 Bucketlist Stellenbosch—Building Bonds
BY LUCAS MEYER
Stellenbosch's newest conquest, Bucketlist Stellenbosch (@bucketlist_stellies), has been a hot topic amongst students since the start of the semester. This rumoured-to-be brother and sister duo, as confirmed by Ravell Frans, a second-year BDiv student, has created a safe space for students to get together, meet new people, and participate in a variety of thrilling new adventures.
Their vision, according to their Instagram, is to be the cause for some of your greatest student life experiences and the story you tell your grandkids when they ask how you spent your time back in the day. Summer bonfires, swimming under the stars, all-nighters, and camping on the rugby field should all be something we experience at least once in university. However, do not take it from Die Matie, a few students have chimed in their own opinions on the matter.
Stellenbosch can be a divided place, and a lonely one at that. Many students may feel that the university is divided by class, race, gender and sexuality, and many may feel that students have been in need of a closer community this past year. The individual growth that students have discovered through this group, however, has led to first-years, especially, having nothing but good words to say about this turn of events. 
"As a first-year student in Stellenbosch, I was really craving the sense of community that is so often brought up when speaking about university life here. I think this page has an extremely bright future with the students of Stellenbosch, and I think it's what a lot of us need right now," said Lucian Rossouw, a BEng (Mechatronics) student.
Jordyn Dreyer, a fourth-year BA (Visual Communication Design) student, who also has type one diabetes, had the chance to go on a hike for the first time in about two years—all thanks to Bucketlist Stellenbosch.
"Being a type one diabetic, my relationship with exercise is quite tumultuous," says Dreyer, "only having lived with type one for two years, I'm still new to it all and the great obstacle is overcoming the fear of what could be, avoiding dangerous lows and the worst-case scenario: slipping into a coma."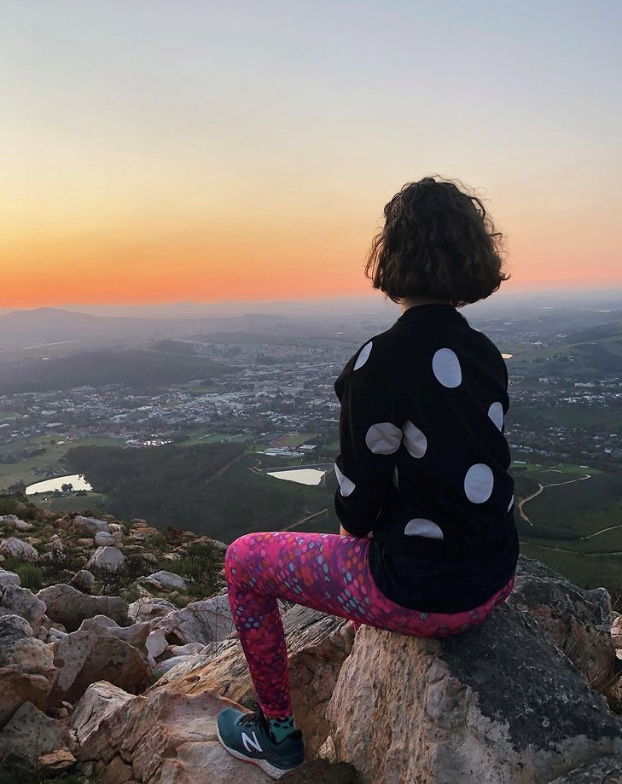 Dreyer refers to a hike up Coetzenburg Mountain that was organised by the Bucketlist team and says, "I've wanted to hike for a while now but have struggled to find friends to go with, and with the hiking society doing advanced routes, it was too daunting to join in. When I saw the post on the Bucketlist page, I thought this was the perfect opportunity to hike an easy route with like-minded, friendly people looking to have a good time."
Dreyer also states that having a place geared towards fun, and allowing a neutral space where cultural, racial, and linguistic barriers are crossed, is revolutionary. This page did not just help these students socialise, it helped a bright student face her fears and live her life, which is what university should be all about.
Although this page has struck initial interest amongst some students, there has been some backlash with the planning of the events, as many people complained after the group of students split up during the Coetzenburg hike. Sources, however, say that everyone did regroup at the second cross and that it was safe coming down. Additionally, this team should receive some credit for even trying to keep a pack of young adults together in the first place, which has been proven not to be an easy task.
While the admins and creators of the @bucketlist_stellies page remain close to anonymous, their anonymity makes some students more curious about the whole affair. Perhaps we have our own gossip girl—or boy, for that matter—on our hands. After all, they are the ones calling the shots, are they not?