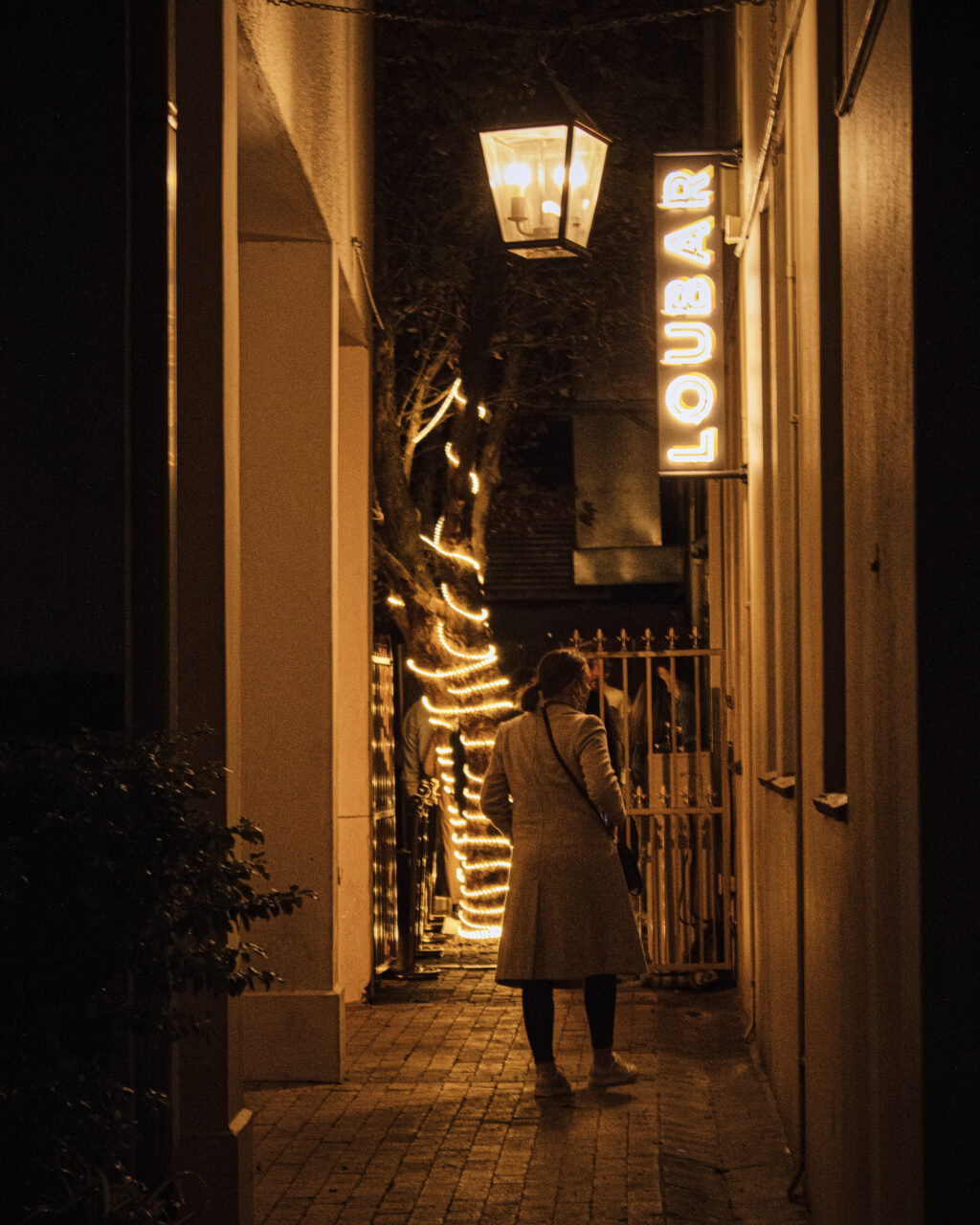 Back's Boasts with Their New Loubar
BY KERSTIN LEE
On the corner of Church Street and Bird Street you will find Back's, a cosy family-owned restaurant and deli. But, hidden behind this delicate setting is a fresh and elegant bar that is yet to make its debut – Loubar!
Operations manager, Valdemar Strydom Pretorius, describes Loubar as a "premium but not pretentious" bar with French elegance and a classy feel.
It differentiates itself from student bars around Stellenbosch, most notably with its 21-year age restriction. The bar caters to young working adults. Co-owner, Raphaël Chevalier-bak emphasised that it is an "upmarket and premium bar".
On a first impression one can see that the bar has a sleek and modern look. It also boasts an undertone of the early 20th century 'gangster-esque' aesthetic. The menu contains tongue-in-cheek names; the name of the bar itself, 'Loubar,' is French for 'a scallywag'. All of the above contribute to the mysterious and suave feel of this swanky spot.
"[The atmosphere] is intimate even when [the bar] is half-empty", said Pretorius. This makes the space a refuge for those who want to convene after a long day.
The décor, with its deep emerald bar stools, shelving filled with bottles of spirits, light glistening off glass, and plants hanging from the ceiling, provide a fresh take on a dark theme. The ambient atmosphere is both moody and titillating. The space is full of personality and possesses an old-world charm with clean and modern accents.
The menu has the usual bar favourites, burgers and starters, but with a decadent twist. The drinks menu boasts a wider collection than the adjoining restaurant. "There are your traditional drinks, like gin and tonics and mimosas, as well as sophisticated collections for the more mature customer," says Pretorius. They've added a quirky rendition of a shooter special aptly named 'the thug', which ties in with the distinctive aesthetic of the bar. The shooter will change on a regular basis, adding a unique experience to each visit.
Both the co-owner and manager claim that Loubar provides value for money with a price range that can suit most wallets. They cater for those on student budgets and the affluent customer.
Loubar plans to host DJs at least once a week, but this is still a work in progress. Not only will this draw crowds, it will also allow clientele to melt into and enjoy the idyllic atmosphere of the bar.
The bar has been dubbed the "French bar" by French exchange students, who treat the space as a home away from home. The continental elegance of the bar will no doubt attract a crowd. Whether you're an old faithful of the restaurant, or a student transitioning from wild town nights to more demure nights, sipping drinks at Loubar will offer a decadent experience to all.