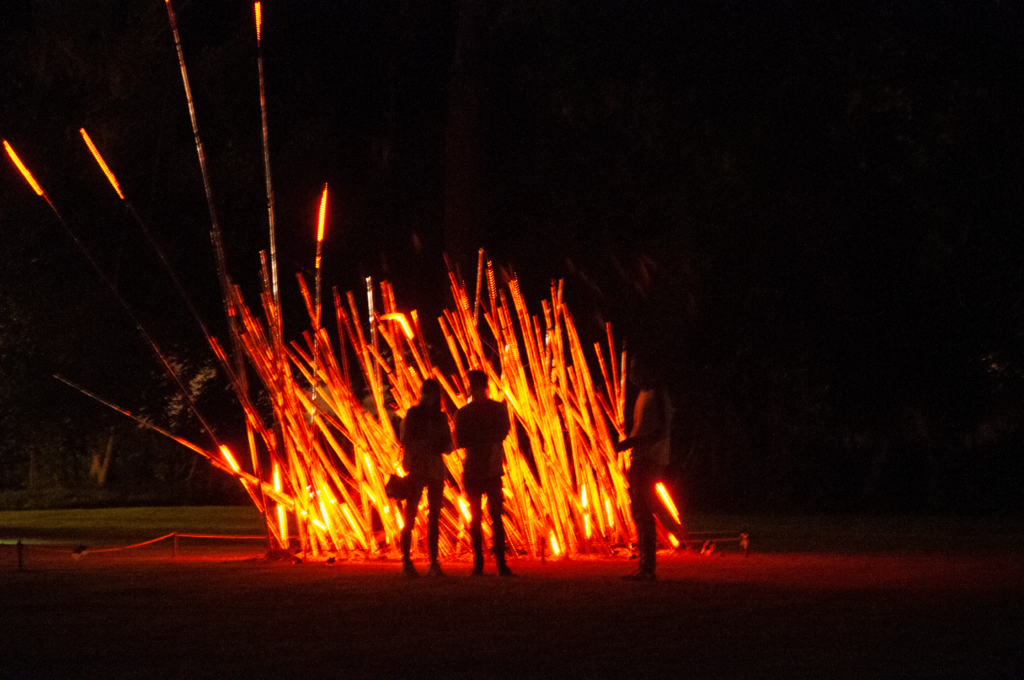 Spier lights up the night sky with light art exhibition
By Wessel Krige
The Spier Wine Farm is once again lighting up Stellenbosch with the return of its third annual Spier Light Art from 19 March. This experience consists of various exhibits that make use of light, video as well as sound demonstrations that are spread out across the entire wine farm. Another feature of the exhibition is a new exhibit known as the "We See Change" digital billboard which allows viewers to send messages which will be broadcasted on the billboard.
"This innovative public art project aims to promote diverse public engagement by allowing people to engage with, connect, and prompt dialogue relevant to the topics of our time," said David Brits, an artist at the light show, about the new exhibit. Brits and his collaborators hoped to inspire change and open dialogue on important topics through the new exhibit.
"My collaborators and I have come together as inspired creative studios that want to see more positive, tangible change," Brits commented.
Another exhibit at the event is "The Singing Tree" by The Willow Collective which uses light, sound and technology to project sound based on the participants' position within the tree. This makes it possible for viewers to interact with nature. Georgia Munnik's "How do you mourn?" is a colourful sculpture exhibit that invites viewers to think about the impact of climate change.
According to the event coordinators, the best time to visit the exhibition is at dusk, when you can catch both the beautiful sunset and the moment when the lights are switched on.
The exhibit is available free of charge and running until 18 April. Visitors just need to reserve a time slot on Dineplan to ensure compliance with COVID-19 safety protocols and government restrictions.