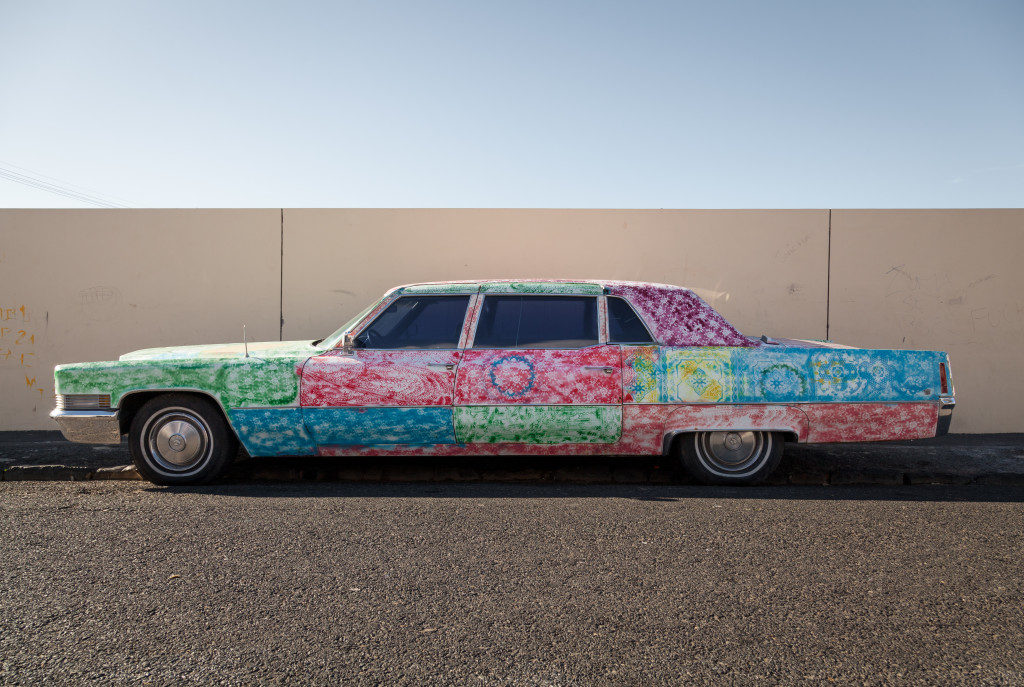 'Parallel' Exhibition at the SMAC Gallery
GABRIELA VILJOEN
Ashley Walters' current exhibition, Parallel, intrigues and changes perspectives as he employs optical illusion and utopian concepts in his photography and sculpture pieces.
The multi-award-winning artist and widely publicised South African artist, inspires next generation artists, by teaching Photography and New Media at Stellenbosch University. Yes, you probably did walk past Mr Walters on Victoria street, riding his bike to class, and no, you didn't realize a lecturer could be quite this interesting.
Walking past the black curtain into the first, dark room of his exhibition, you can't help but stand in awe of the walls illuminated by a two-channel video playing on a hypnotic loop. The video illustrates a man jumping over a landscape illustrated wall and he explains the concept: "We all live together in a society, but move past each other in a parallel manner, not empathising with, and crossing over into other communities." His work is a utopian view of society moving beyond societal borders and boundaries, into a space of inclusion and union.
Two photographs on display is from a series "Shifting Place, Shifting Home" he shot when staying in Woodstock for three years. The piece called Parallel, a seemingly innocent black box from far, challenges the way we see and perceive, as the box refracts light in a unique, inspired way. Simultaneously looking at yourself, while looking through the box, aims to illustrate self-exploration and "taking a moment for yourself" in a fast-paced world.
"I don't try to over explain or provide additional information or context in terms of how one should perceive or view the work." Walters invites you to explore his work and interpret it in your own capacity, also encouraging a conversation between viewers.
The way Walters presents his work, makes you forget where you are and truly be in the moment. He does an excellent job in striking the balance between seriousness and tongue-in-cheek throughout the exhibition.
From America to Europe to SMAC in Stellenbosch, Walters is making his mark on an international scale. It's not every day that you get the opportunity to enjoy incredible art like this- I would highly recommend taking your lunch break to give SMAC a visit and come back with a new perspective of your surroundings.
The exhibition is open until 4 October.