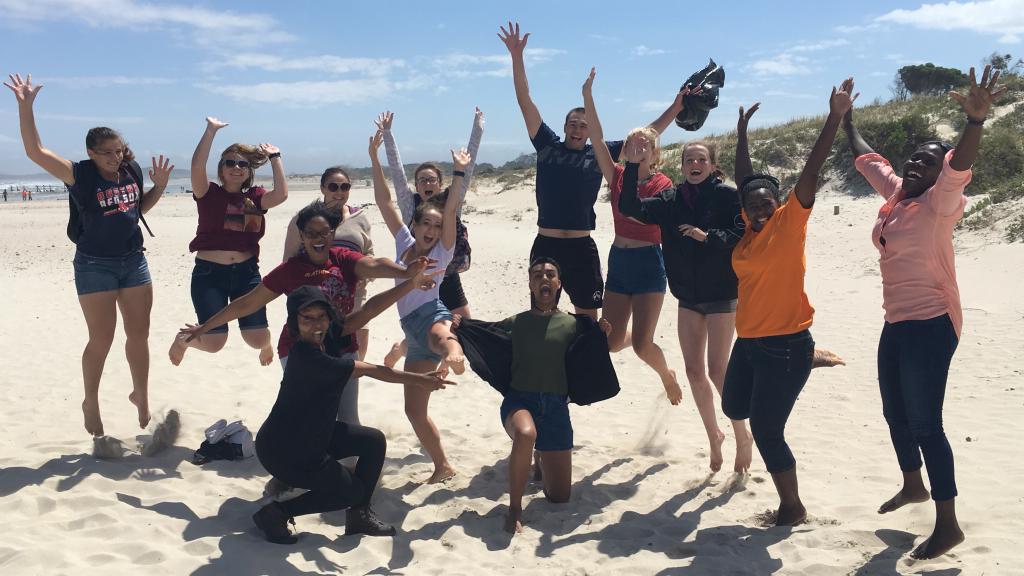 Societies echoing eco-spirit
BEACH CLEAN-UP CELEBRATION Volunteers of the Eco-Week beach clean-up celebrate a job well-done.
CATHARINA VAN DER MESCHT
---
THE societies of Stellenbosch University (SU) had puppies on the Rooiplein and students cleaning up Strand Beach for the first ever Eco-Week.
Running from 4 to 8 March, Eco-Week was a collaboration between SU societies to promote awareness around the issue of environmental conservation and sustainable living on campus.
The initiative was undertaken by the Golden Key Society, which partnered with EcoMaties, Maties PAW, the Stellenbosch chapter of the United Nations Association of South Africa (UNASA) and Academics for Development (AFD) on various events. "Our main aim was to raise awareness for the problems facing our environment and to get students involved in the conversation about potential
solutions," said Jannu Nieman, the spokesperson for Golden Key.
The events for the week started on Monday evening with Eco-Maties hosting a panel discussion on environmental issues. According to Ntando Mncube, spokesperson for EcoMaties, the aim of the discussion was to be a "catalyst for change" of student culture.
Tuesday saw a collaboration with Maties PAW on the Rooiplein.
"Bringing the dogs to campus with Maties PAW was aimed at raising awareness for the animal shelter in our direct community, which is always in need of volunteers," Nieman said. There was also a week-long competition where all residences and PSOs were invited to participate in a Recycling Collection Challenge. The results of the competition were not available at the time of writing but will be made public on Golden Key's and the participating societies' social media pages. "There are many more recycling drives to come up this year, especially in collaboration with Green Living Awards. Den-Mari Jacobs, UNASA spokesperson, said that Eco-Week is set to become an annual event.
"We will continue the collaborations between the respective parties to ensure that the essence of Eco-Week is preserved"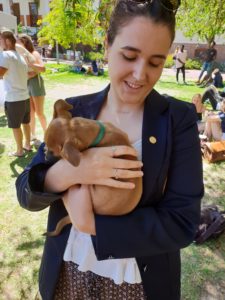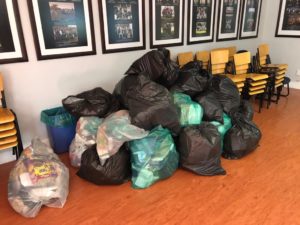 Photos: Jannu Nieman