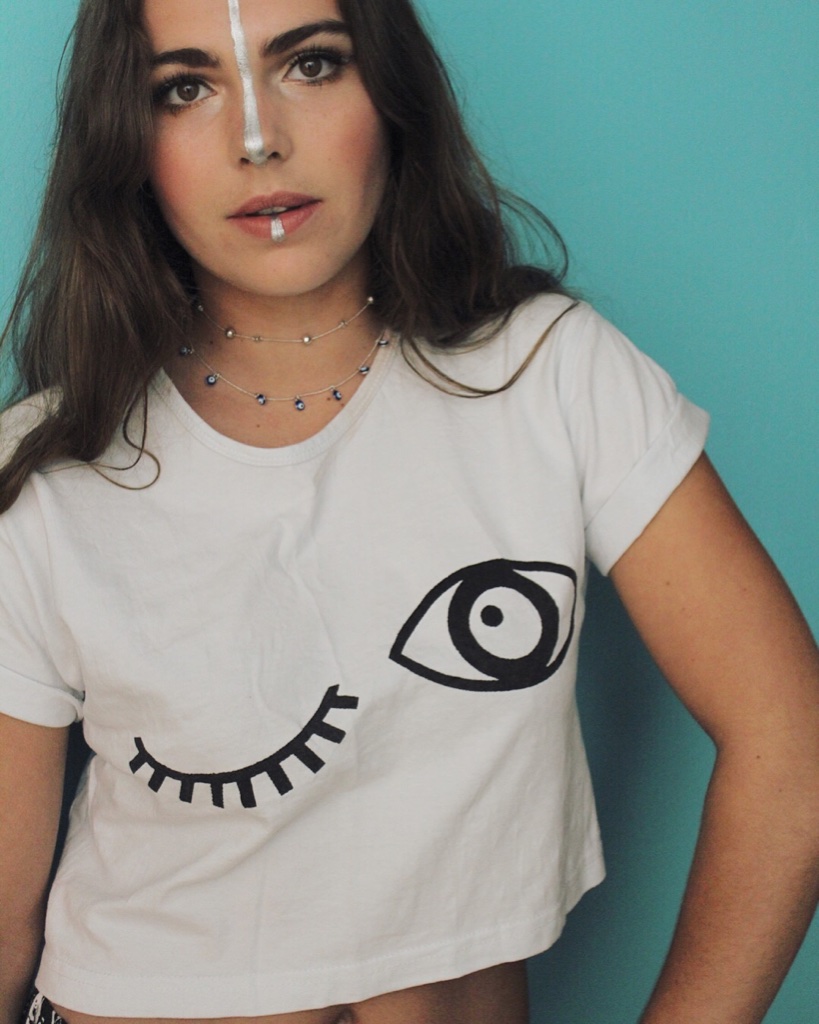 The rise of mighty businesses
LISA DE CLERCQ
Now that January, also known as the month-that-feels-likea-year, has at last come to an end, anything concerning money can finally be considered again.
Die Matie got its nose into a few budding student businesses on campus, and here is what we found.
monI
What started out as gifts to the friends of Simone Verfaille, turned into the exclusive range of jewellery and printed t-shirts that is monI.
According to Verfaille, a graduate in fine arts currently doing a postgraduate diploma in marketing and founder of this exceptional business, monI inspires to bring unique products that instils originality.
The idea that monI adheres to is that of making one original artwork. It is for this reason that all jewellery is handmade by Verfaille.
Even though screen printing allows that multiple replicas can be made of a t-shirt design, according to Verfaille each t-shirt is still made separately and given individual attention.
Designs can be customized on request, adding to their originality.
To be the owner of one of these exclusive artworks, contact monI on Instagram: @through.mon.eye, Facebook: @monIbrandpage or email through.mon.eye@gmail.com.
VOORT-koffiehandelaars
Let's face it, coffee has magical powers and can save many lives early in the morning.
Be it calming your nerves as you sip at it on your first date, or being your life source as you inhale it on your way to your 8am class.
VOORT-koffiehandelaars was orignally founded in 2017 by Stellenbosch University (SU) students Leonard Strydom and Günther Hüsselmann for their church, with the aim of allowing coffee to work its so-called magic and create an atmosphere which would allow people to get to know each other better.
VOORT-koffiehandelaars can be booked for special events like weddings, and they also sell their products at Joshua Generation church on Sunday mornings.
According to Hüsselmann it is the high quality and the aesthetically pleasing look of the product that sets VOORT-koffiehandelaars apart from any other coffee company.
To get a quote or find out more about this business visit their Facebook page: "VOORT-koffiehandelaars".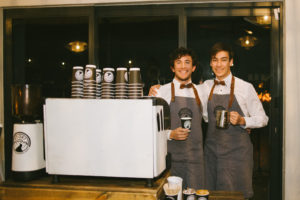 Huibrecht Aletta Illustrations
Remember back in the day when you used to draw your mother a picture as a present?
Back then artistic merit didn't matter and the look of wonder on your mum's face probably arose from the fact that you are her child, and not from admiration with regards to talent.
Huibrecht Aletta Illustrations' personalised sketches can, however, evoke that same reaction from the person upon whom you bestow a gift; so listen up all artistically impaired givers. Contact Huibrecht Aletta Illustrations on Instagram: @huibrecht_aletta_illustration, Facebook: @ huibrechtalettaillustration or visit her website at huibrechtaletta.com.
Amani Clothing
When Ted Wanday, a Civil Engineering student at SU, arrived from Kenya in South Africa he noticed the lack of African print in the clothing that is worn here.
According to Wanday, he has always had an entrepreneurial mind-set and therefore when he noticed this niche in the market it inspired him to design "African themed street wear". And so the student business Amani Clothing came to be. Although the business's products are designed in South Africa by Wanday, they are tailored in Kenya using Kenyan materials and then shipped to South Africa. Amani produces various items including t-shirts, hoodies, fannypacks and nice swimsuits.
To get your hands on one of these funky designs visit their Instagram page: @amanixclothing.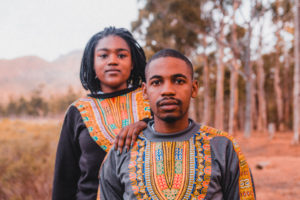 Photos: Dean Tucker & Natural Light Photography