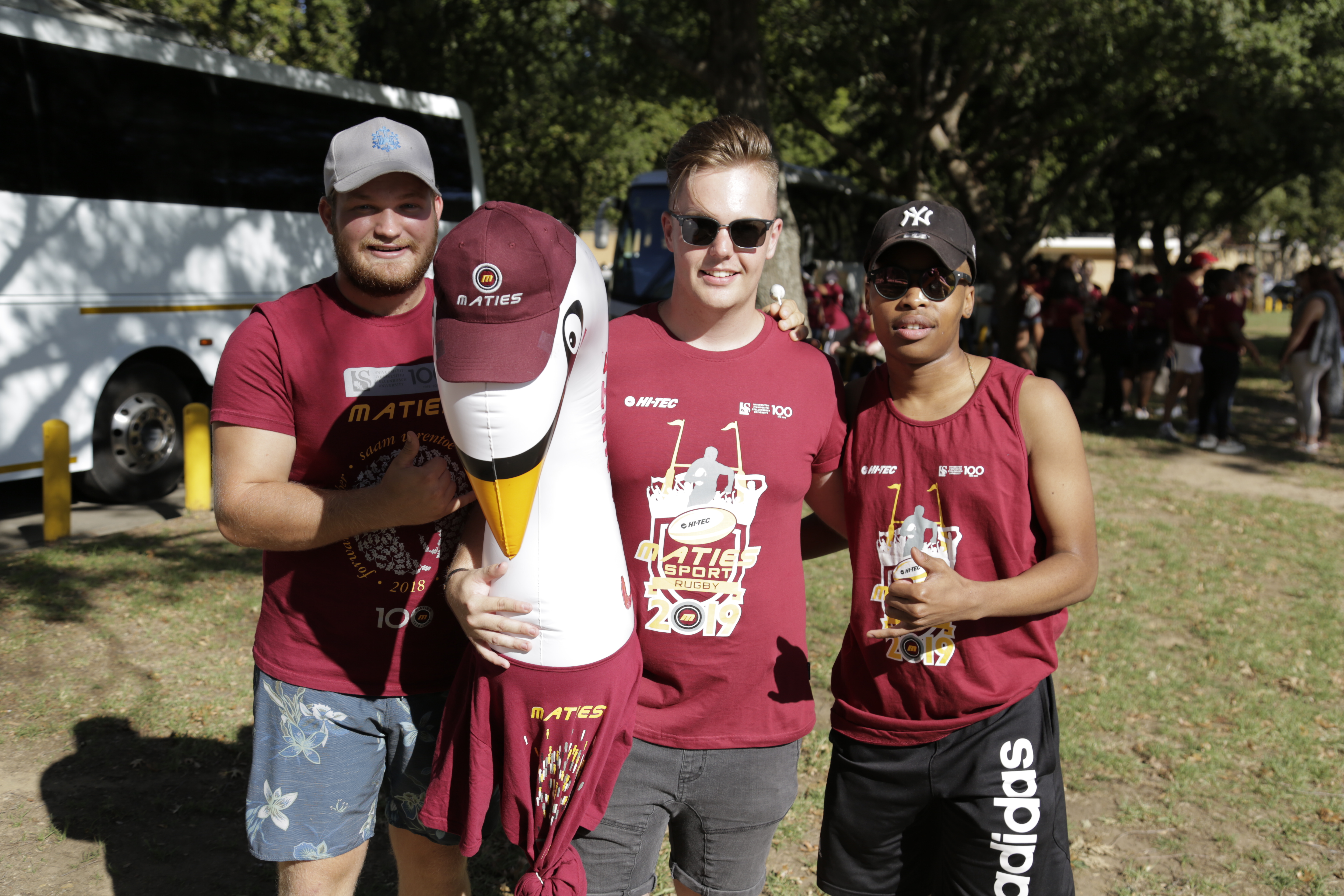 Remember to save a sweet seat for Swannie and company
ANKE VAN DER MERWE
---
Security at Varsity Cup games are known for being quite strict regarding bottles and handbags entering stadiums. However, they are not complaining about or confiscating this friendly face.
Zino Cilliers (second year) has taken Swannie, the swan, to a few Varsity Cup rugby games this season.
The pair even travelled to Cape Town on the bus Maties Sport provided a few weeks ago.
"On the way to UCT (University of Cape Town), I was concerned whether we needed to book him a seat but the security hasn't had any issues except a smile which is ultimately the purpose of Swannie, to add even more gees and joy to Varsity Cup games!" said Cilliers.
Swannie and his best friend, Cilliers, have enjoyed many adventures together.
Regarding how the whole concept started, Cilliers recalls the beautiful friendship fondly.
"So my mate had a 21st pool party and asked everyone to bring floaties. Swannie happened to be his sister's choice of floaty and after ten minutes of being inflated Swannie's lower limbs had been punctured, so I thought to make it up to him we could take him to Varsity cup games to experience the gees," Cilliers said.
When asked how people feel about this friendly floaty, Cilliers replied that "people absolutely love having Swannie on the stands and taking pictures with him. I think it's fair to say he is already a crowd favourite!"
Swannie even has his own Instagram page called @swannie_the_matie. Pictures of him with fans can be found there.
Look out for Cilliers and Swannie at the next game. The Maroon Machine is playing on Monday at Danie Craven.
PHOTO:  Armin Prinsloo