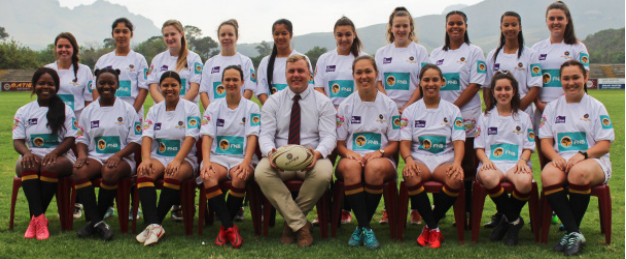 Girls just want to play touch rugby on 23 February
DANÉ DOOGE
The year is 2019 and gawking and gasping at women playing rugby is something of the distant past. That's why, on 23 February, Stellenbosch University (SU) will be hosting the Maties Women's Touch Rugby Tournament. Rugby will be used to further the growth and empowerment of all the female students interested in participating.
According to Karen Truter, the manager of the women's rugby team, she and her colleagues decided to host this tournament to get more females involved in the traditionally male-dominated sport.
"Our aim is to give other students a chance to experience what we enjoy doing on a weekly basis at training sessions. The tournament is open to all SU residences and PSO's. We would like to encourage the institutions to enter at least one team" Truter said.
"We will play one handed touch rugby in a five-a-side format with three substitutes per side. The playing field will be 20 x 20 m and matches will be seven minutes a half with one-minute water breaks for half-time."
There are no costs with regards to entering the tournament. Teams are encouraged to dress according to their residence or PSO clothing. The team with the best clothing will win a prize.
Johann Zeier, Maties Rugby Women's 7's coach, stated that the tournament will only consist of friendly games, being an inclusive event in order to help grow the sport.
Entries are open until 18 February.
If you wish to participate sign-up forms are available from Karen
Truter: 18512674@sun.ac.za.