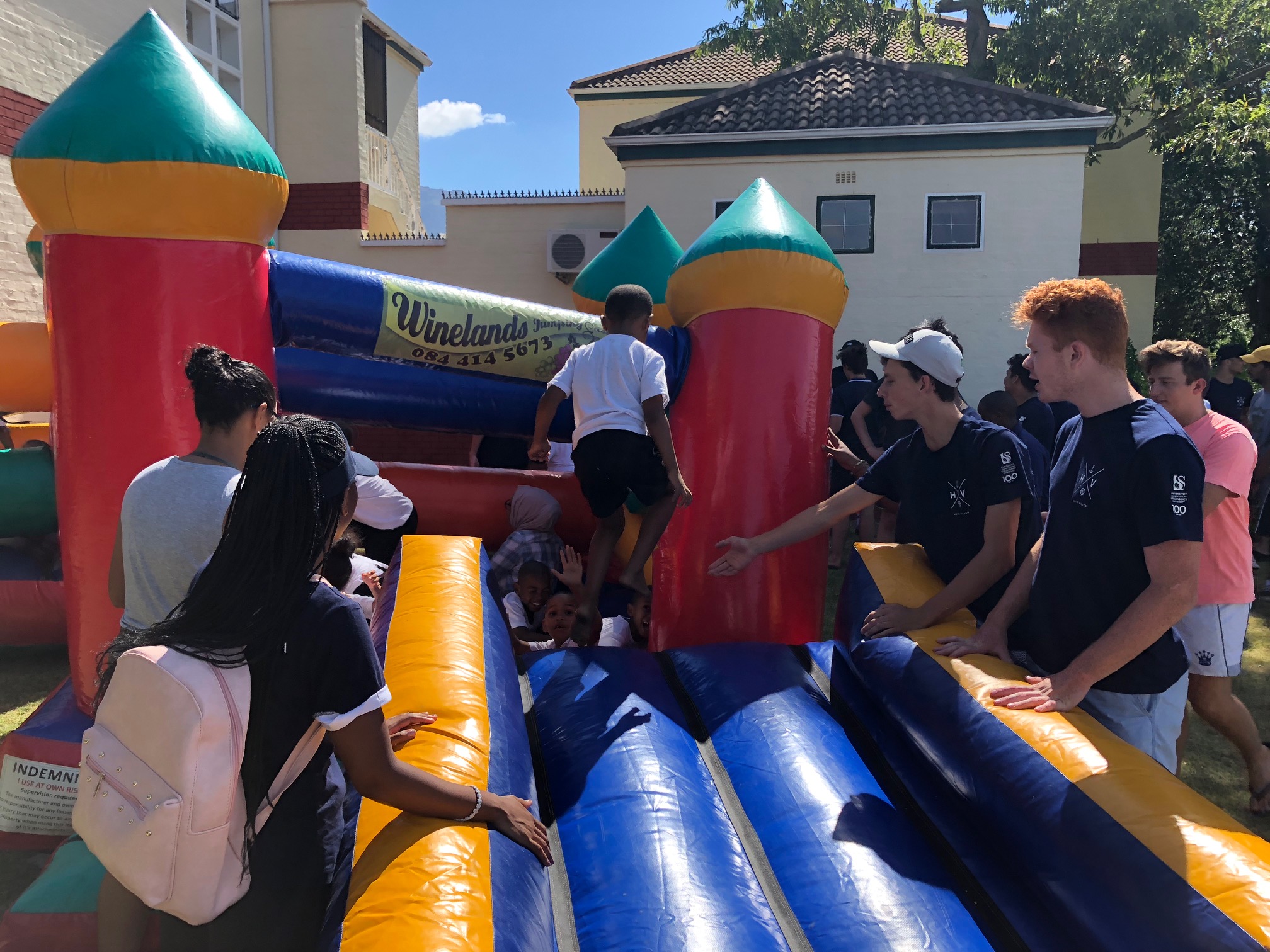 Eerstejaars kraai koning met springkasteel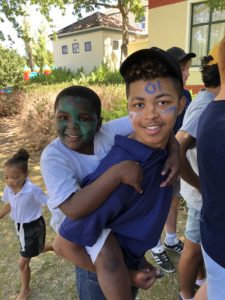 ABBA MY! Kinders speel by Goldfields se gemeenskapsdiensprojek.
DOMINIQUE FUCHS
Ingenieurstudente van Huis Visser het kleuters se gesigte geverf tydens 'n uitreikingsaksie by 'n kleuterskool as deel van die Universiteit Stellenbosch (US) se oriënteringsprogram.
"Dit was soms maar moeilik om die kinders se gesigte te verf, maar dit was baie lekker. Ek dink ons moet dit beslis weer doen, want dit dra by tot die welstand van die gemeenskap bydra," het Petrie Smit gesê. Studente bestuur die niewinsgewende Connect Maties-program, wat geld insamel vir bemagtingsprojekte ten bate van die Stellenbosse gemeenskap. Alle eerstejaars het tydens die oriënteringsprogram in koshuisverband na verskeie instansies uitgereik.
Huis ten Bosch het kleuters verras met 'n springkasteel op die koshuis se grasperk. "Ons het die kinders se gesigte geverf, koekies versier, in die springkasteel gespring en sommer net lekker met hulle gespeel," het Carla Swart gesê.
Metanoia se eerstejaars kon kies of hulle betrokke wou wees by 'n speletjiesoggend vir matrieks, die Legacy Care-sentrum in Kayamandi wou help skoonmaak, of boeke en klere uitsorteer by 'n hospies in Stellenbosch. "Connect Maties was 'n goeie ervaring en het ons aangespoor om deel te raak van gemeenskapsdiens," het Maryna Adshade van Metanoia gesê.
Foto's: Juan Grundling