Editorial team
Stellenbosch is usually abuzz during the second part of January when the new first years arrive and the welcoming programme is in full-swing. Vensters is usually what most students look forward to, but since that is only taking place on 1 February this year, most senior students are left wondering what they can get up to until then. Luckily for these students who'll be arriving sooner rather than later, there are a few other things to look forward to as well.
Here are a few events that students can look forward to in the month of January:
The whole month
Light Art Exibition: This exhibition at Spier wine farm, which started 10 December last year, will be free for viewing until 31 January. Viewers are encouraged to come before 18:00 to enjoy the sunset with a selection of platters at their tasting room. The details about the event on Facebook include that "some works will be visible at dusk, whilst others switch on at 20:30". Be sure to check this one out.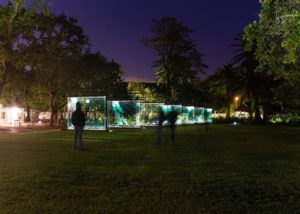 10 January
First Fizzday at Simonsig: This event usually takes place every first Thursday of the month, but in January it always takes place on the second Thursday. Entrance is free, but for R30 you get a wine glass. No outside food or wine is allowed, but Oom Klaas' mini farm provides for that from 17:30.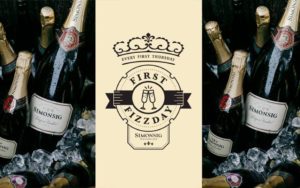 13 January
Coffee and Craft Market: Delvera Farm comes to the rescue of coffee-lovers all around the Stellenbosch region with this unique market. It provides visitors with all things coffee whilst they will be able to browse through craft stalls. Coffee-lovers with non-coffeeholic friends won't have to go alone since Dirtopia Café also provides something to eat. Details about the event also include the following for the more active amongst us: "For those who are more active there will also be a 5km, 7.5km, 12.5km and 15km Trail Run along the picturesque Delvera trails." The market opens at 09:00 and closes at 14:00.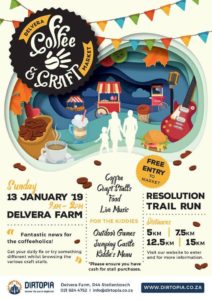 16 & 30 January
Street Soiree: This event is a favourite amongst Stellenbosch students since it takes place in the heart of town in Drostdy street. The third one for this season takes place on 16 January and for students returning a bit later another one is taking place on 30 January. Entrance is R150 for 12 tokens to taste wine. Tickets are sold on a first come first serve basis. The soiree takes place from 18:00 to 20:00 and provides a vibrant energy which students will enjoy.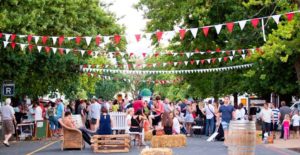 19 January
Open Air Cinema – Chicago: For this rendition of The Galileo Open Air Cinema is showing the film Chicago at Vredenheim Wine Estate. Watching this movie under the starts will be the perfect atmosphere for this film set in the 1920s. Tickets, which are on sale at www.thegalileo.co.za/buy-tickets/, range from R89 to R175.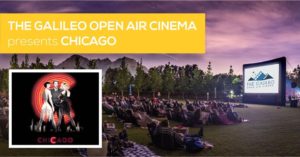 26 January
Delheim Harvest Festival: This exciting festival takes place from 10:00 to 17:00 and celebrates the Rosé side of life. Festival-goers are therefore encouraged to dress up in all shades of pink. The tickets are on sale for R650 per person, but according to the details on Facebook includes "mos and a mosbolletjie welcome treat on arrival; all the wine, juice, the harvest spread which caters for young and old, dessert, fun activities and live music entertainment." Tickets are available at Quicket – http://qkt.io/delheim-harvest.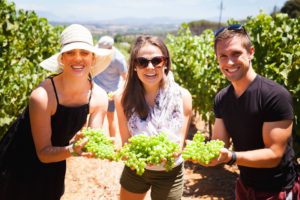 Wine Walk to Warwick: Take a 6km long walk through the vineyards from Delvera to Warwick in this fun event. At Warwick a wine tasting of their top-class wines will be waiting. Be at the event at 08:00 for coffee and a breakfast snack. Other details about what to bring and how to pay is available on the event's Facebook page.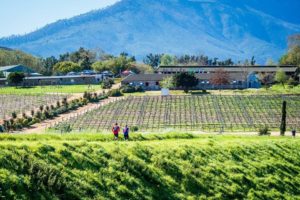 30 January
Aandklas Foam Party: Aandklas is providing some excitement towards the end of the month for students. The fun starts at 19:00 and goes all through the night. The details which are provided on Facebook are limited to the following fun lines:
"Joolweek in full swing! En ons hou Foam Party! Bring your dance moves and let's party in the bubbles! Yass yass!"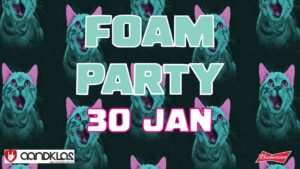 Photos: FACEBOOK