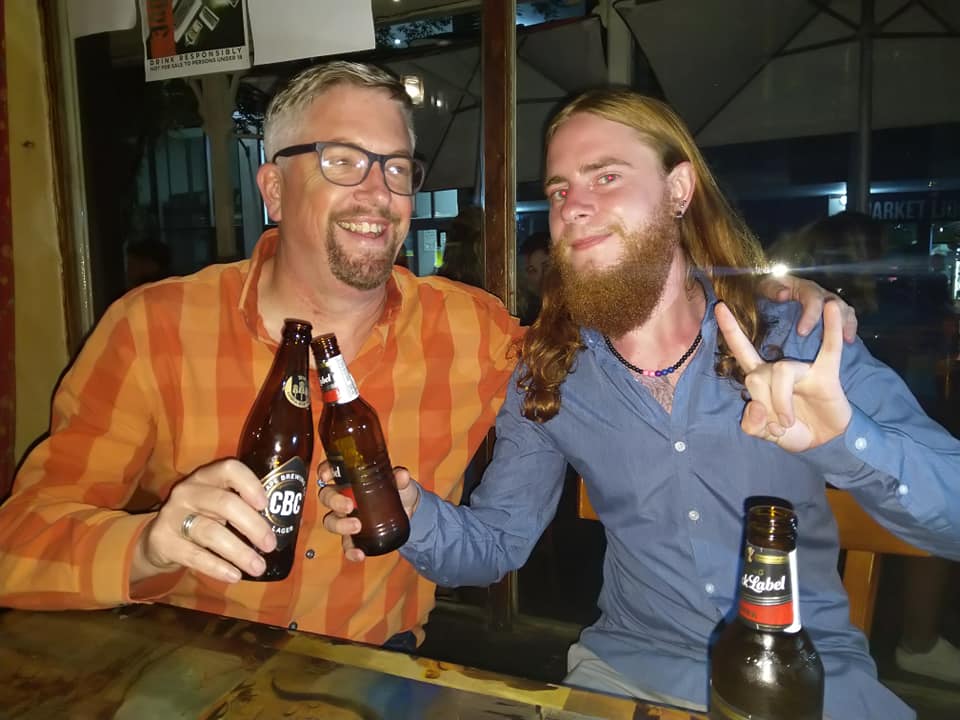 Advice on Achieving Awesomeness
André James Daniel Kershaw
My name is André and recently I graduated from Stellenbosch University, achieving a Cum Laude pass for my BA Language and Culture degree, majoring in English Studies and Philosophy. Over the past three years, which constitute my undergraduate career, I have been honoured to receive recognition for my academic achievements in the form of various awards. These include the Rhodes-Investec Top 100 Award, Golden Key International Honour Society membership, and a generous Van Schaik book prize after achieving the highest result for English Studies in consecutive years, among other honours.
Most helpfully, I have received merit awards which, combined with my meagre income as a waiter and some budgeting skills, have allowed me to fund my studies each year following an initial loan to cover first year. In 2019 I shall be pursuing an Honours degree in English Studies through Stellenbosch. I am able to do so thanks to the greatest honour yet: I am one of eight South African students to be selected for the Babette Taute scholarship.
If you are in a position similar to mine, in which funding your studies is your own responsibility, if you want to have the best chance of reducing strain on your parents or benefactors, or even if you simply want to do as well as possible in your studies for your own reasons, read on. Following is a list of four tips from me to you (plus a bonus tip), which I hope will help you to realise your full academic potential and perhaps even pick up awards, scholarships or bursaries along the way.
Work hard! There is no substitute for dedication. University is difficult, and the workload can be ridiculously cruel at times. You will not realise your full potential unless you can devote a significant amount of time and effort towards your studies.
But not too hard! This was actually the greatest challenge for me. If you become an obsessive workaholic with no balance in your life, you may do great things, but sooner or later you will burn out, and probably at the worst possible time. There is no hard and fast formula for finding a balance. Learn from experience and be honest with yourself. The closest thing I have to specific advice here is a catchphrase beloved of my first-year res warden at another institution: "work hard and play hard, but do it in that order."
Schedule and prioritise! In school, my homework diary was full of doodles and obscene accusations regarding my teachers. At University, it has been my secret weapon. There are times when you simply cannot do all that is asked of you. No matter. Write it all down, including reminders of test dates and deadlines well in advance. Create work schedules for tests and assignments which break down what you will cover each day leading up to the deadline. You'll end up with a list of tasks to complete each day. Then try to number those tasks in order of importance, because it may just be impossible to do everything in a day. Start from the greatest priorities and do what you can. If there is something which must be done by a certain date, yet is a lower priority which you choose to leave out on one particular day, assign it a higher priority the next day to make sure it gets done. In assigning priority, consider how soon the deadline is, how much work is left to do before completing the task, how much the task will contribute towards your final mark, whether it is required or simply recommended work etc.
Build a foundation! Studying at University is a turbulent experience by virtue of the requirements alone, and on top of that, life happens. You will experience some terrific highs and terrible lows, and there is no avoiding that. There are so many insecurities and uncertainties to be navigated, and you need to establish some dependable support structure for yourself which will be there no matter what. Obviously, this involves looking after your mental, physical and emotional health. Have professionals and loved ones alike that you can access in times of need, and familiarise yourself with the University's resources in these areas. Whether your bedrock lies in friends, family, faith or some combination of these, know that you are never alone if you refuse to be. Reaching out can take more bravery than many of us could ever imagine, but you are a star, and you owe it to yourself to do what it takes to keep on shining.
So there you have it. Four tips to help you reach your highest academic potential. Through your own experiences, you will be able to expand upon these and learn what works for you as an individual. In closing, look after yourself, and try to cultivate a love of learning. If you can find some real passion, some thirst for knowledge, some rhyme and reason behind what you're doing that justifies even the unpleasant parts, you will be unstoppable.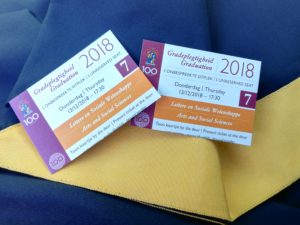 Photo: KATHRYN VAN DEN BERG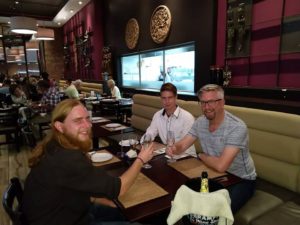 Andre (on the left) celebrating his father, Graham (on the right) and his brother, (in the middle).
Photo: GRAHAM KERSHAW