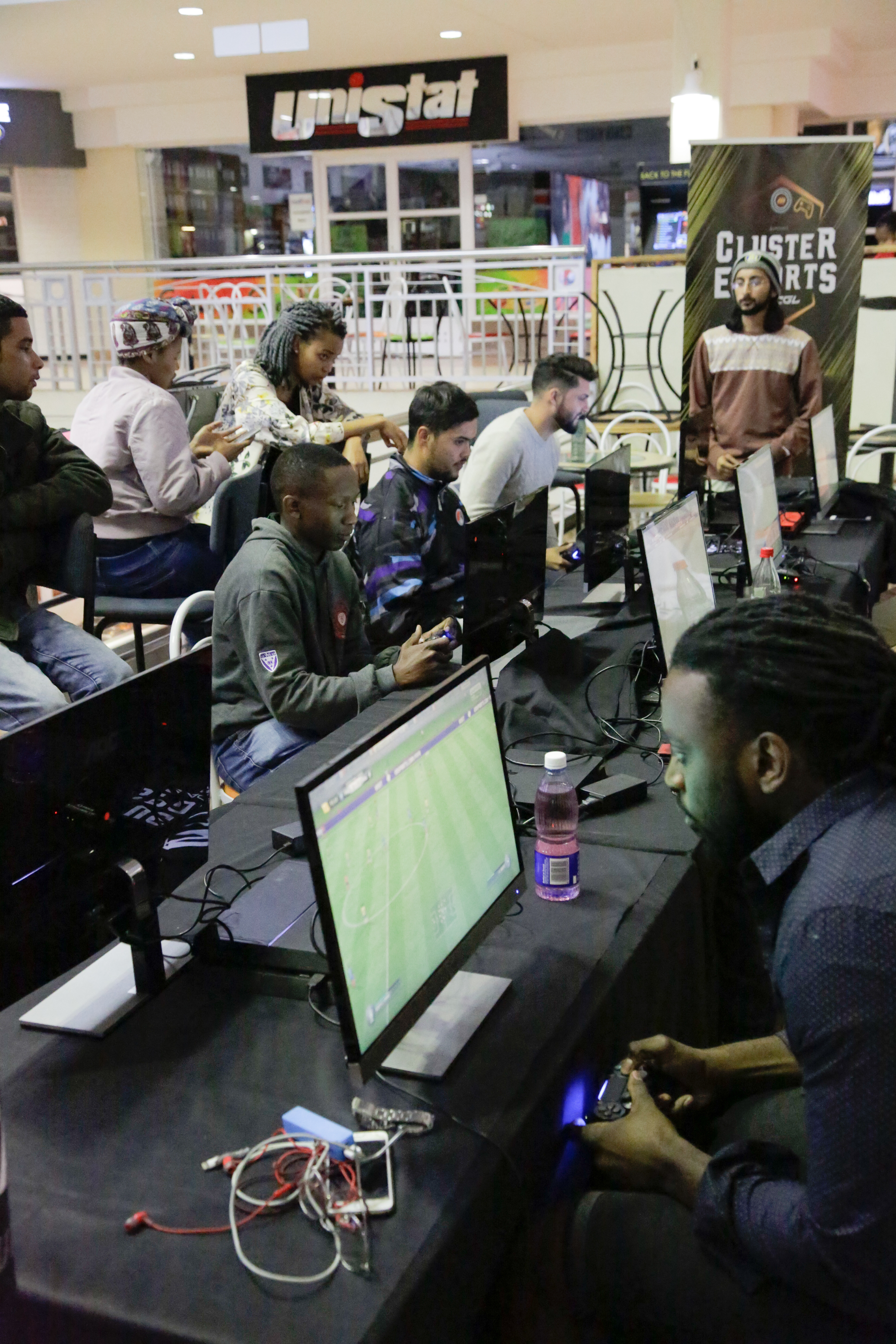 What the future holds for Esports at SU
JONATHAN FROST
Starting last year, Maties Esports has been on the rise over the past two years.
This year culminated in the finals at MWEB offices in Cape Town on 14 October for both Counter Strike Global Offensive (CS:GO) and DOTA 2.
For both the games there was a single elimination stage over a three week period leading up to the finals. Each game consisted of a 'best of three' format. Eight teams started both CS:GO and DOTA 2.
For CS:GO, it was Blackout Esports that claimed the championship in a tight 2-1 map clinch against NBC. Playing on the likes of Nuke, Dust 2 and lastly Overpass. Honourable mentions go to Dustpacito and Dart Gaming for claiming 3rd and 4th place respectively.
The majority of the DOTA 2 tournament was held online, and in the final match the winner of the tournament was Republic of Flaming defeating Team Natsuki decisively 2-0.
For the FIFA league this year there was a ranking system used in which individual players were awarded XP (experience points) based on their final placement in the tournaments that were held in the Neelsie on Mondays and Wednesdays. The top players from this ranking system then played in a single knockout tournament which took place on 12 October in the Neelsie. Njaps claimed victory after being the top qualifier and being entirely undefeated in the finals.
This year in Maties Esports the season was short, only spanning three months, but the idea for next year is to expand throughout the whole year like other sports on campus. With Esports being a relatively new idea at Stellenbosch, and indeed in any university in South Africa, comes certain challenges for players and organisers.
Maties Recreation and Active Lifestyles Unit (RALU) is a part of Maties Sport that initiated and governs Maties Esports. Their aim is to expand Maties sport to cater for all students including those who are passionate for competitive gaming. This adds to the idea that Stellenbosch University is trying to promote about an all-encompassing, inclusive learning and living environment.
African Cyber Gaming League (ACGL) is the company that Maties Sport contracted to host this year's competition due to the complexities and intricacies of hosting an online gaming tournament. Nick Holden, the co-owner of the organisation, said: "I believe the events were successful, but there is always room for improvement," when asked if the events achieved their aim.
On the idea of expanding eSports on campus, together Maties Sport and ACGL are looking to find more permanent solutions for gamers in campus so that students do not have to supply their own money for equipment and, controversially, inetkey. Kiran Maharaj, manager of the RALU Maties Sport unit, stated: "we are looking to grow Esports and would love to start a student club with a committee".
Students who may not have participated this year, but would like to next year, can look forward to 2019 where many improvements are in the works and being discussed within Maties Esports. The player base at Stellenbosch is ever growing with casual and serious teams taking up the stage. Residences, PSOs and Clusters can make teams together and enter next year to again compete for the title, and more importantly gain internet bragging rights. It is the leaders of 2019 that hold the responsibility to inform newcomers to the university that these gaming opportunities exist and are there for the enjoyment of the students like any other sport on campus.
PHOTO: Armin Prinsloo