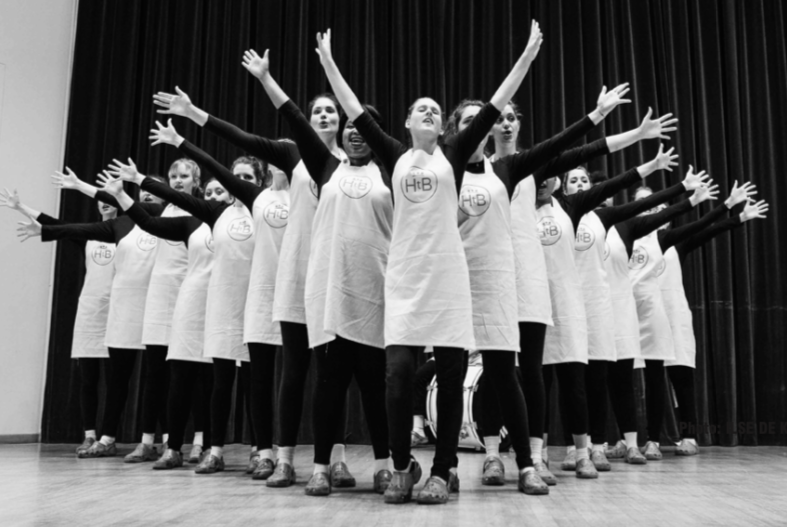 Varsity Acapella: a fabulous first for SU
LAUREN WESLEY-SMITH
The first national Varsity Aca- pella Competition proved tobe a wonderful evening filledwith many renditions of Ed Sheeran's 'Perfect'.
Only three universities were competing this year – Stellenbosch University, University of the North West, and the University of the Free State. Still, every group brought something wonderful to the evening.
For Tygerberg's Synergy, in their New York street-wise style, it was their tremendous energy and velvety solo voices:
"We are definitely really happyabout the performance. When westarted off, we didn't know where ourjourney was going," said their leader, Siyanda Mbambo.
For the glittering gold tribe Kagiso, it was their outstanding control of volume and their dynamic stage presence.
As the results have clearly shown, the aproned ladies of Huis ten Bosch brought great choreography and soloists like songbirds, the entire group staying impressively in tune despite the ambitious harmonies they performed. For this they received an enthused standing ovation.
"It was an unbelievable experience- I'd definitely do it again if timeallowed it." said Bjorn Lawson of Huis ten Bosch, who went on to win Best Female Soloist later that night
The girls in baggy flower pants did not follow a theme as such for Irene and Minjonet struggled with staying on pitch, but both performances were still enjoyable.
The bellboys of Laureus had the entire audience jumping to their feet for their show-stopping performance.
"I think, regardless of the outcome, I'm crying," said Kyle Snyman, from Laureus.
What set the striped-shirt boys of Simonsberg apart was their outstanding musicality, maintaining excellent pitch and balance, and their well-deserved award for Best Male Soloist.
During the wait for the judges to make their decision, singers from alldifferent groups spontaneously beganto sing and dance together, stopping only when the results were announced, and resuming promptly afterwards.
The new Chairperson of the SRC, Carli van Wyk, was very positive about the event:
"I think it was an amazing platform created by KUKO, where the talents of this university and the talents of South Africa have been brought to the table, and we're here to celebrate it."
As the first Varsity AcapellaCompetition since the ATKV National Competition collapsed in 2016, this has been a major feat for SU's Kultuur Kommitee. Chairman of Kuko, Blaine Josephs was also optimistic about the evening as a whole:
"I am basically coming off thishuge adrenaline rush. It happened – that's all that matters to me, and it's satisfying knowing that as KUKO for2018 we were able to pull this off sowell. See you next year – we're going to come back bigger than ever."
Photo: Supplied