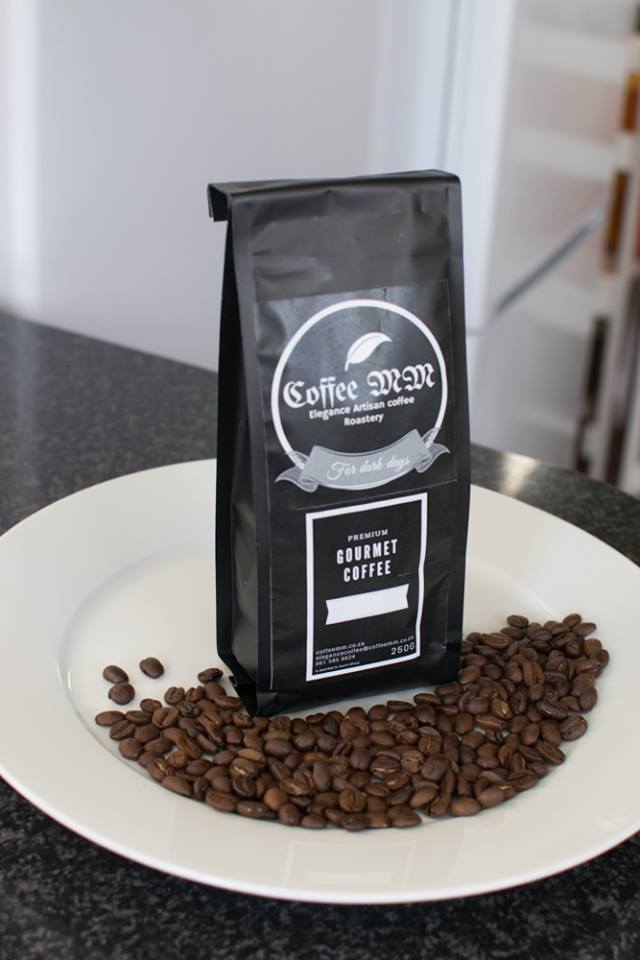 The chronicles of CoffeeMM
JADE KERCHHOFF 
When he was thirteen years old, Mhlengi Ngcobo was diagnosed with high blood pressure of which the apparent onset was because of his consumption of caffeine – especially in the form of coffee. He discovered that the caffeine found in naturally grown coffee is the healthiest, even being considered the healthiest beverage, second to water.
Mhlengi is now a third year civil engineering student, and the sole owner of a lucrative coffee roasting company that goes by the name of CoffeeMM. After participating in a project management course that exposed him to the nitty-gritty of manufacturing a product and managing a business, he established his business in March 2017 and officially began trading at the beginning of this year. Mhlengi works in conjunction with suppliers who import coffee beans from a number of farmers across the continent.
He is particularly passionate about working with farmers from African countries specifically because he aspires to empower and expose these farmers to a platform on which they will be able to market and trade their resources. Once the coffee is imported, he sends it to a company to roast on his behalf, and then employs a number of people to package his freshly roasted coffee and off it goes to be shipped to his customers.
Mhlengi operates solely online off his website – coffeemm.co.za. He aspires to eventually establish his very own coffee shop in either Stellenbosch, Cape Town or his home-province of KZN. His long term goal, however, is to be allowed the opportunity to distribute his products in retail stores, as well as to be recognized by larger companies who would be interested in investing in a franchise of his busines.
As a student entrepreneur, juggling academics and a business is not child's play, but Mhlengi strongly believes that "if you don't sacrifice for what you love, what you love becomes a sacrifice". More information about his allnatural coffee can be found on theCoffeeMM website.
PHOTO: Mhlengi Nwgcobo