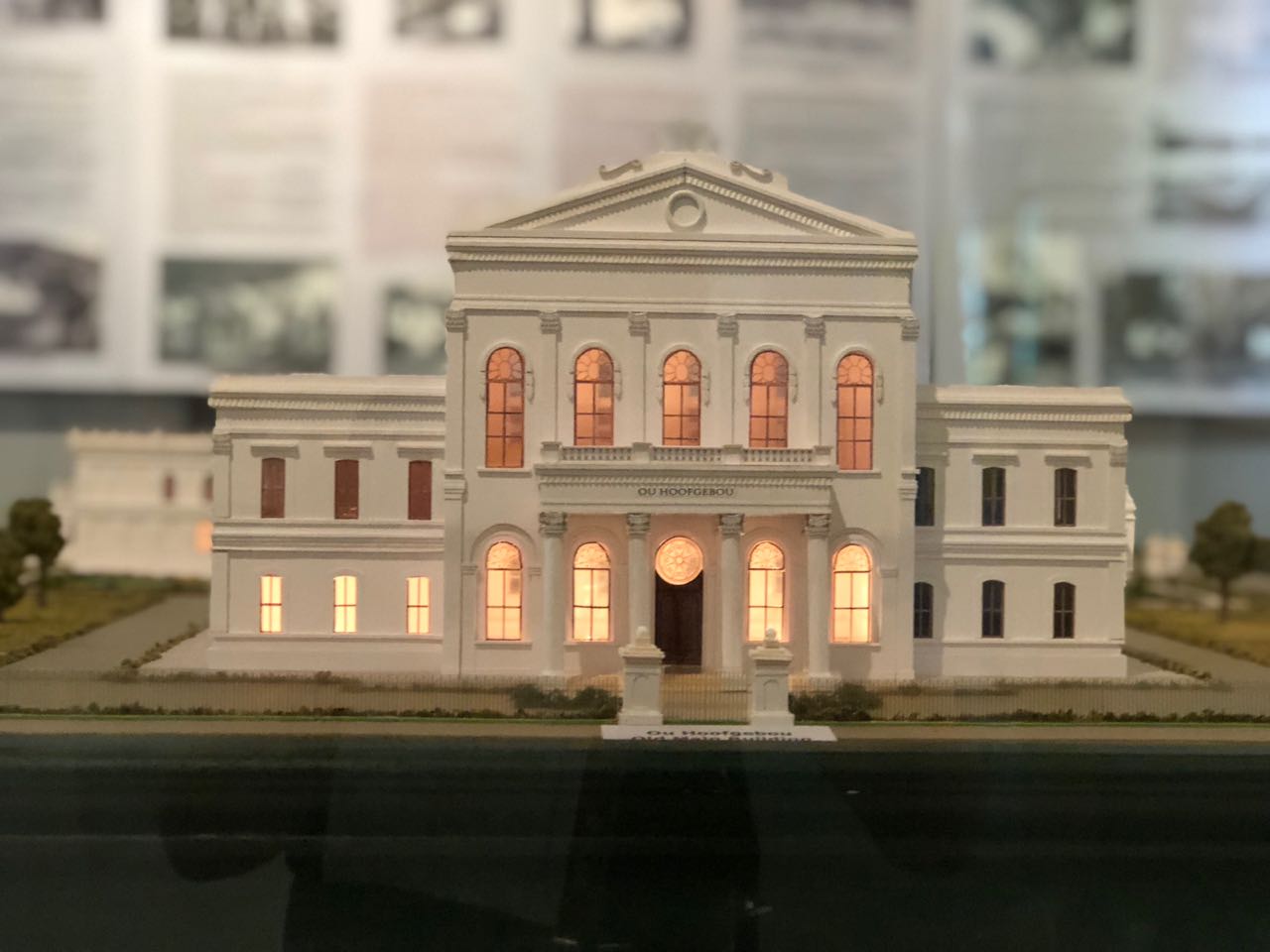 MONTANNA ESSEY
With the centenary celebrations well under way, there is no better place to reflect on the impact and history of Stellenbosch University then at its Museum. Currently, the museum is preparing for its latest and most anticipated event. Ulrich Wolff, the art curator for the museum's current Spier artwork attraction, explained that "multiple sources from the current university staff and the archives are providing the museum with 100 pieces in total to show the century long history of the university". This exhibit promises to showcase a wide variety of interesting artefacts across all the university's faculties to illustrate the progression of the university to where it is today. Professor Matilda Burden has been tirelessly collecting artefacts for the event, and it is set to open to the public on 31 October.
The eye catching SU Museum that stands out starkly amongst the white walled trend of Stellenbosch's architecture holds more than one might think. And besides the newest exhibits dedicated to the university, it holds a history of its own.
The building was opened in 1907 where it housed the Bloemhof School when it expanded past its old building's capacity. A room in the museum is devoted to showing the history of the school and the building itself. Bloemhof was opened in 1856, and it had its 75th anniversary in the building where many original students boasted their pride on their alma mater's progression. One letter was lovingly written by a woman, who was the youngest student when the school opened, describing her love and appreciation for the school, even so late into her life – she was 82 in 1950. This stead-fast school has taught students through not only two world wars, but also has continued to grow exponentially through it all and once again outgrew the building in 1986. A few years prior, the once all-girls school fused with Paul Roos Primary to form its current co-ed establishment, Eikestad Primary.
In 1991 the building became the Stellenbosch University Museum. An entire wing of this repurposed building is dedicated to a wonderful display showing the university's timeline. From scale models of buildings that have withstood the test of time, to the images of multiple buildings that have burnt down and been rebuilt. Photographs and first-person accounts litter the walls, from the first Vensters to the many house dances through the years.
The museum is not only interested in admiring the past, however.
To showcase the opposite end of the 100-year journey, the museum directed an open call to new and up-and-coming artists to depict where they feel higher education at SU will progress and how it has impacted individual futures. The inspiration for the pieces is centred around the title of: Forward? FORWARD! Forward… and looks set to provide many thought-provoking guesses about how the next 100 years will go.
PHOTOS: Montanna Essey