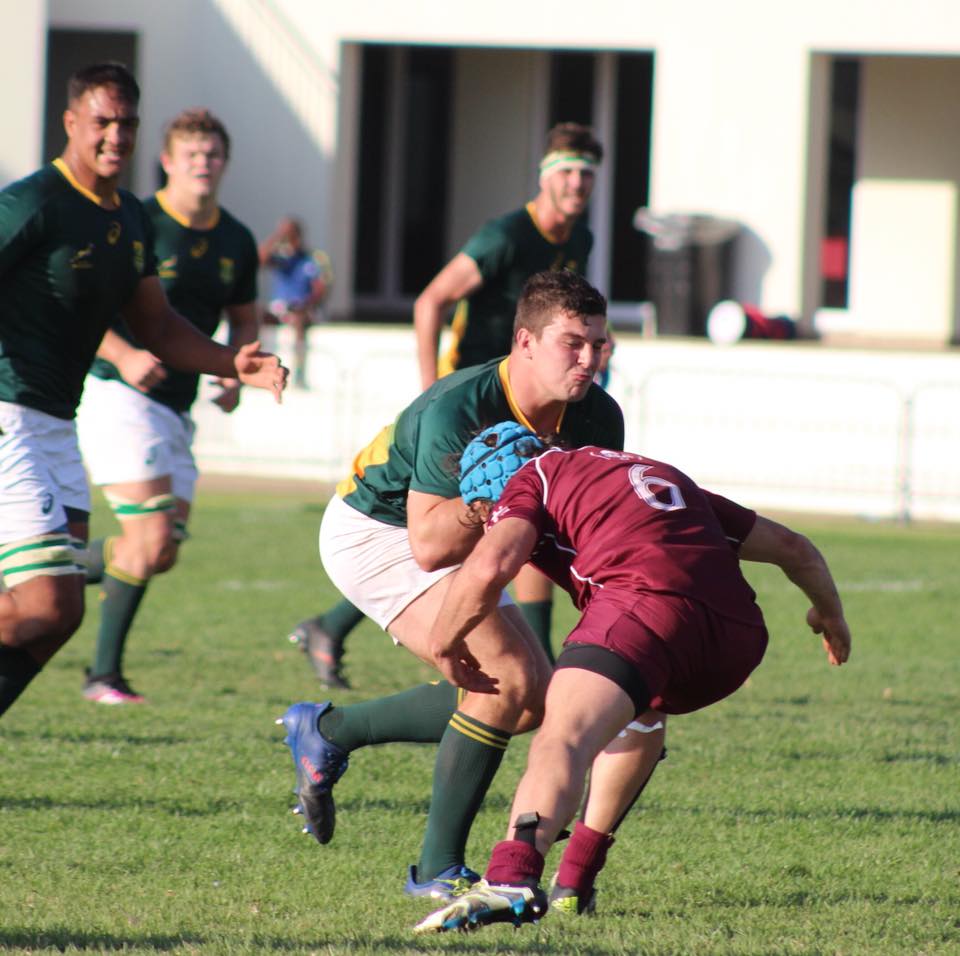 Young Guns showcasing their big guns in Junior Bok team
Anke van der Merwe
Four Maties Young Guns squad members were selected for the Junior Bok team that played on tour in the United Kingdom (UK). Daniël Jooste and Sazi Sandi played in the starting line-up in the Boks' opening match against Scotland which took place on Friday, 4 May. Schalk Erasmus and Ben-Jason Dixon played from the bench.
Claiming a 3-41 victory over Scotland in the opening match, the team was confident going in against Wales the following Tuesday, 8 May. Jooste scored a try, contributing to the 5-41 win against Wales. In the final game against England, Erasmus scored the Junior Boks' third try in their victory against England, with a final score of 12-26.
Dixon said while on tour, "It is such a big privilege being able to play for the Junior Boks." Regarding the UK tour, Dixon said that the team are really enjoying themselves. "What really stands out for me thus far, is the strong friendships being formed within the team. We are in each other's presence the entire time and it is great to share the great experiences."
Dixon added that they are really focused on winning the upcomming world cup. "It's really nice and exciting to be a part of such a challenge."
Jooste scored four tries in the Varsity Cup u20 final on 9 April, a game that Maties won, and Dixon was Player of the Match. Sandi and Erasmus were afflicted with injuries during the Varsity Cup season, but still received playing time. All four players are currently in good form and are preparing for the World Rugby U20 Championship, which will take place in France from 30 May to 17 June.