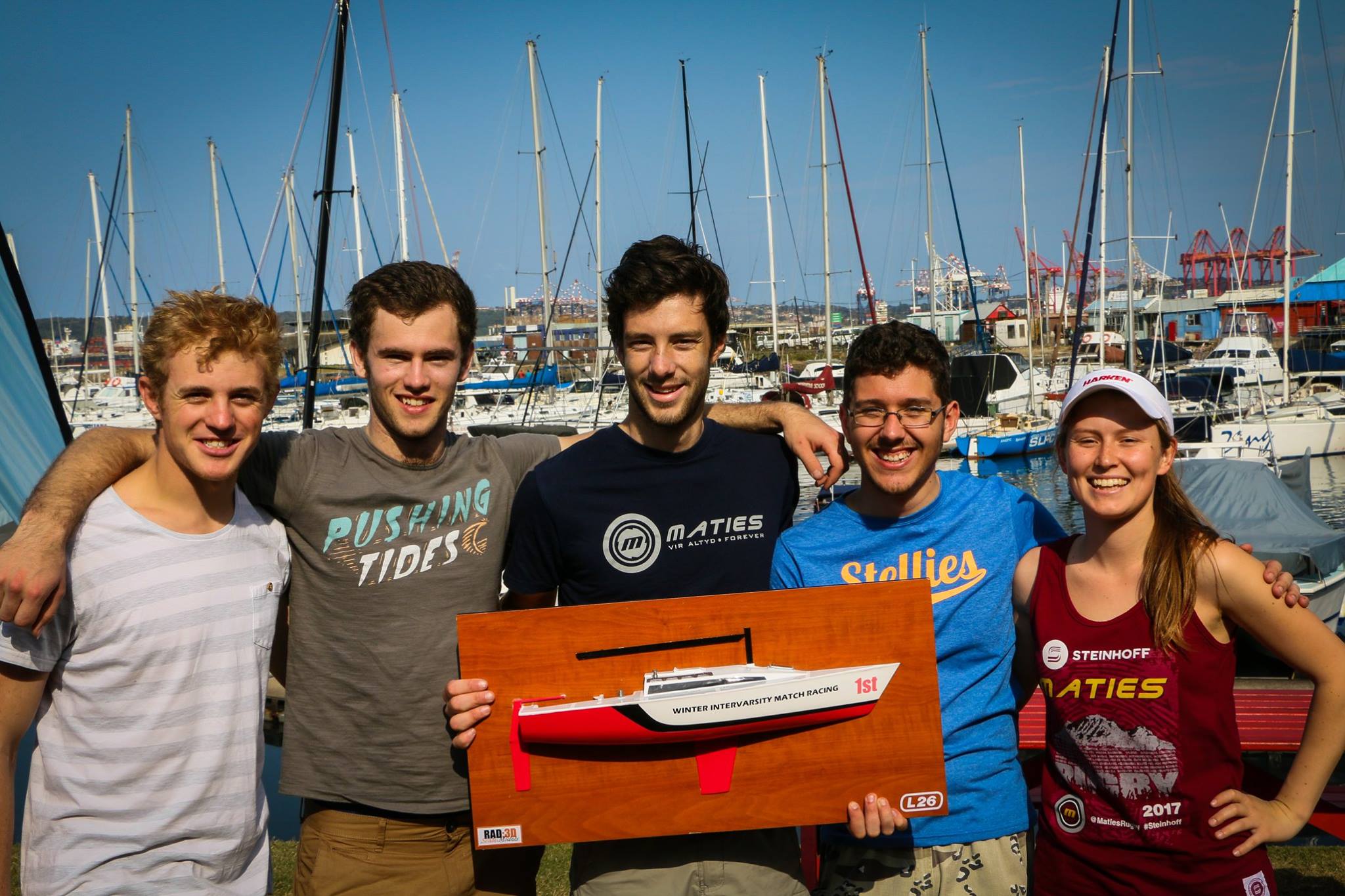 Smooth waters for Maties Sailing
Dané Dooge
Over the years, Maties Sailing has sailed in a plethora of competitions since the sport was introduced to Stellenbosch University (SU) in 2012. Thus far, Maties Sailing has achieved many top positions with recent wins in the past two years in a new intervarsity competition.
The team sailed on a six-person keelboat out of Point Yacht Club in Durban and placed second in last year's USSA (another intervarsity sailing competition). This past weekend saw a championship undertaken by commodore of Maties Sailing, Iliana Boura, and sailor Jason Reid. They placed third in the sonnet class and their other two boats placed in the sixth and eleventh positions respectively in the open class.
"I think the [championship] was a great chance for us to train as well as compete against our fellow sailors from the University of Cape Town (UCT). It gave us a good idea of how our sailing is going compared to the other sailors in the area. I think we had a great time and our sailing is going well," said Reid.
"We are hoping to finally get that first from UCT in this year's USSA and our team is looking good," said Boura optimistically.
SU's sailing clubhouse is located nearby the Coetzenburg fields near the Maties Gym and registered 73 members this year, which comprises a few seasoned sailors (past provincial and national champions) who frequently compete in regattas all over the country. In addition to the seasoned sailors, Maties Sailing accommodates and invites beginners who have never stepped onto a boat before.
"Our committee is made up of six avid sailors and we teach beginners to sail on our club boat, members' boats or boats that we rent from other, bigger sailing clubs. It includes the sailing of dinghies (normally two-person boats), multihulls (high-octane fun catamarans), keelboats (large boats sailed by a minimum of six people) and recently kitesurfing. When we train our beginners,
we usually take 5–15 members on a Saturday or Sunday to a dam/lake usually about an hour's drive away (for example, Theewaterskloof dam). We spend the day taking turns to take all the beginners sailing and show them the ropes (literally) until they feel confident enough to steer the boat themselves without assistance."
For those interested in joining Maties Sailing, Boura explained that it is a simple process: "You can either find us at any sports open day and sign up or you can find us on Facebook. Just send us a
message and we will send through the form for you to sign up. We tend to get a lot of international students who sign up every year so we have an international student fee that is cheaper than our full-priced membership. And for those who sail, they can also get their South African Sailing (SAS) membership through us, which is required for competitive racing," said Boura.