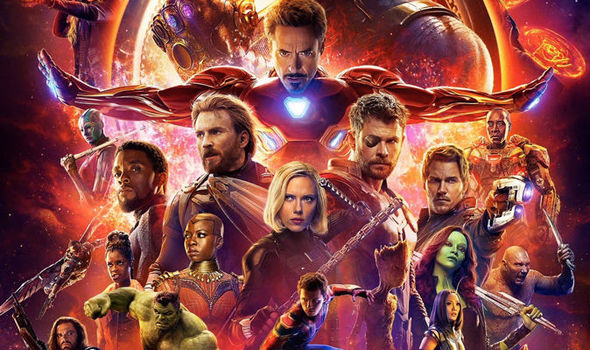 Review: Avengers: Infinity War
Wianda Gilliland
Directors: Anthony and Joe Russo
Running time: 156 minutes
Genre: Fantasy/Science Fiction
Age restriction: 13 LV
The long wait is finally over. After 18 films leading up to it, the biggest superhero movie of the year, Avengers: Infinity War, which was released in South Africa on 5 May, had a lot to live up to.
Avengers: Infinity War is the third Avengers movie (after The Avengers and Avengers: Age of Ultron) and the 19th Marvel Studios film. It follows on blockbusters like Iron Man, Guardians of the Galaxy and Black Panther.
The film met the fans' high expectations with its high-intensity and jam-packed plot.
The big bad in this film is none other than the mad titan, Thanos, who has been teased in multiple movies including both previous Avengers and both Guardians of the Galaxy films.
The film follows Thano's quest to bring balance to the universe, and the only way to do that is through the collective power of the six Infinity Stones.
Josh Brolin, who plays Thanos, certainly made the most of playing this anticipated character. Thanos is not just another villain who is bad just because he has to be, but he has feeling and reasons to do what he is doing.
The huge cast was complete with major actors and characters including Robert Downey Jr as Iron Man, Chris Evans as Captain America, Chris Hemsworth as Thor, Scarlett Johansson as the Black Widow and Mark Ruffalo as Hulk.
The movie successfully shifted between all 28 heroes in the film and made sure all of them had a chance to shine and show off their particular set of abilities.
According to the directors, they did their best to make the movie enjoyable for not only the die-hard fans but also the newbies.
However, if you are not familiar with at least some of the characters and previous movies, you might find it difficult to follow the heroes as well as their varying lingo.
From its global opening on Wednesday, 25 April to Sunday, 29 April Infinity War grossed $640.5 million, surpassing Marvel's Black Panther, which was released earlier this year.
Avengers: Infinity War Part 2 is set to be released in May 2019.