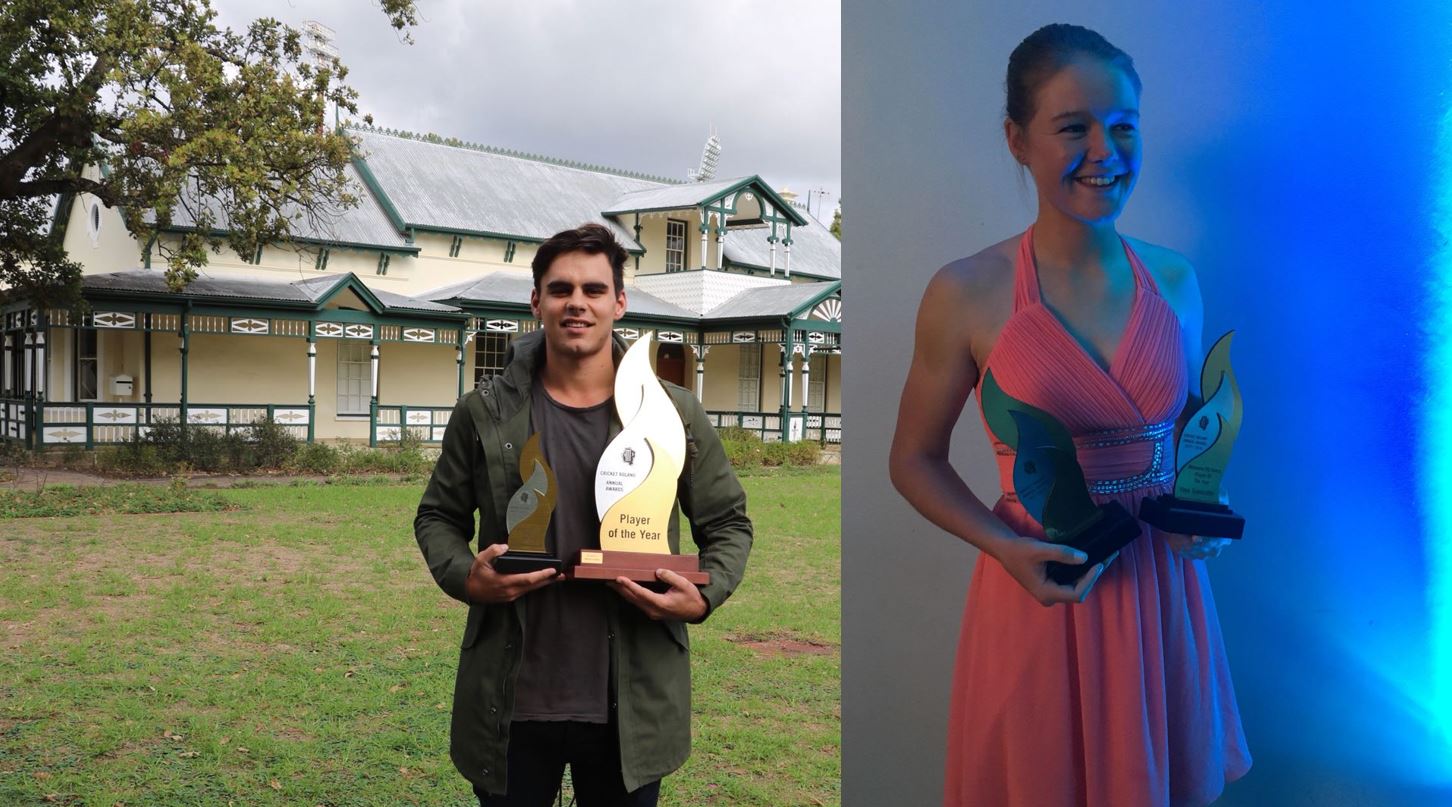 Cricketers steal the show
Courtney Williams & Dillon Henwood
Two emerging Maties cricket team members, David Bedingham and Faye Tunnicliffe, impressed at the Annual Boland Cricket Board Awards.
Bedingham was accredited Player of the Year as well as Three Day Player of the Year, and Tunnicliffe scooped awards for SA Women's Emerging Cricketer of the Year and Women's 50 Overs Player of the Year. Tunnicliffe, who started playing cricket at the age of nine, started her career with Western Province junior side in Cape Town. After having to relocate to be closer to her school in a different region, Tunnicliffe was then drafted into the Boland setup where she now plays in Women's first team as a wicketkeeper and batter, coming in at number four.
Tunnicliffe's continuity andconsistency has seen her selected for South Africa's Women's Emerging team, the latter serving as the feeder to the Proteas or National setup. It's Tunnicliffe's first year playing in SA's Emerging team where she has just returned from the Tri-Nation Series competing against Australia and England, respectively.
After receiving the prestigious accolades at the Annual Boland Awards Tunnicliffe attributed her success to hard work and determination. This past season has inspired Tunnicliffe to continue developing her skills until her aspirations are realised to play for the national team. Bedingham, who also made the Maties presence felt at this year's Annual Boland awards, shared his story with Die Matie.
Following the likes of Jacques Kalis, Bedingham had innumerable successful performances in his teenage years making the junior Cobras side during Cubs Week. Owing to his consistency in that tournament, he was selected for the South African u/19 team. Bedingham notes that his favourite memory is playing for his country and scoring a century against England. After matriculating, Bedingham went on to have a short spell in England for two years then came home and later joined Maties Cricket Club, studying at Stellenbosch University.
Bedingham was always part of the Boland setup after joining Maties, coming in at three and four. Both athletes aspire to play for the national team but remain focused on what is in front of them at the present moment. One thing is for sure, the Maties flag was flown high at this year's Annual Boland Awards, with two of South Africa's emerging cricket talents proving that you can achieve
whatever you put your mind to.