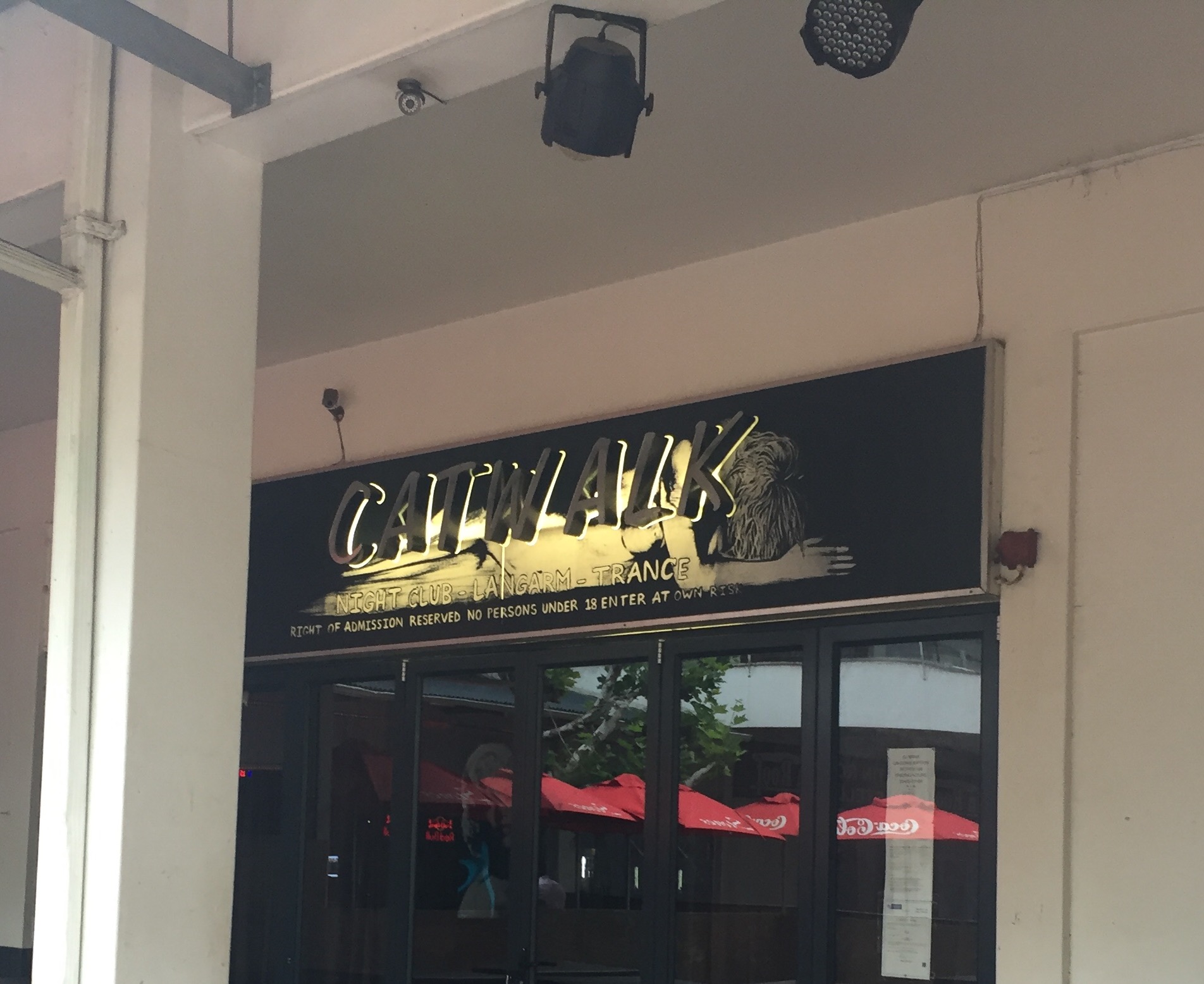 Lucy Bryant
Following a post on the "Stellies Rage" Facebook page, which accused bouncers of violent conduct at the popular Stellenbosch nightclub, Catwalk, attention has fallen upon the nightclub and its bouncers.
The post, anonymously created on 5 May 2018, read that "a girl was brutally pushed, shoved, spat on and pepper-sprayed" by the bouncers after she attempted to retrieve her valuables from inside the club.
A Stellenbosch University (SU) student who asked to remain anonymous alleged that she, too, had a violent experience with the Catwalk bouncers when celebrating her birthday at the club.
The incident took place after she exited the club bathroom with the intention of going back to the dance floor, which was three flights of stairs below. She explained that the bouncer stopped her outside the bathroom, swore at her and threatened to remove her from the club for being overly intoxicated.
"He took me by my arm and threw me down the first flight of stairs, hitting the wall at the bottom."
She adds that she tripped down the second flight of stairs. Thereafter, "the bouncer gripped [her] arm again and forced [her] down the third flight of stairs. At the bottom floor [she] escaped the bouncer and exited the club".
Another student, Melandi de Kock, said that bouncers threatened to remove her from the club after falsely accusing her of throwing a glass off the balcony. De Kock said that the bouncer "pulled [her] by the arm and forced [her] down the stairs and pushed [her] out of the place".
Both girls reported that they had bruises on their arms where the bouncers had handled them.
Former Catwalk bartender, Ryan Seebregts, maintains a different view of the club's bouncers. Seebregts said that "a lot of the bouncers are very friendly with most barmen".
He added that "they are generally very helpful people, often helping handicapped or injured people to the bar".
William Bruce, owner of Tin Roof, explained its bouncer policy. He told Die Matie that Tin Roof will only condone violence from the bouncers when "a patron refuses to leave the club or is a threat to the property of other patrons at the venue".
Bruce adds that "the only time a bouncer is ever allowed to be physical or use force is if the patron is aggressive and a threat, and even then, it must be controlled force".
When questioned about the Stellies Rage post, Catwalk owner Gian Brink said that the situation described was "not true" but is currently being handled by the police.
Photo: Lucy Bryant