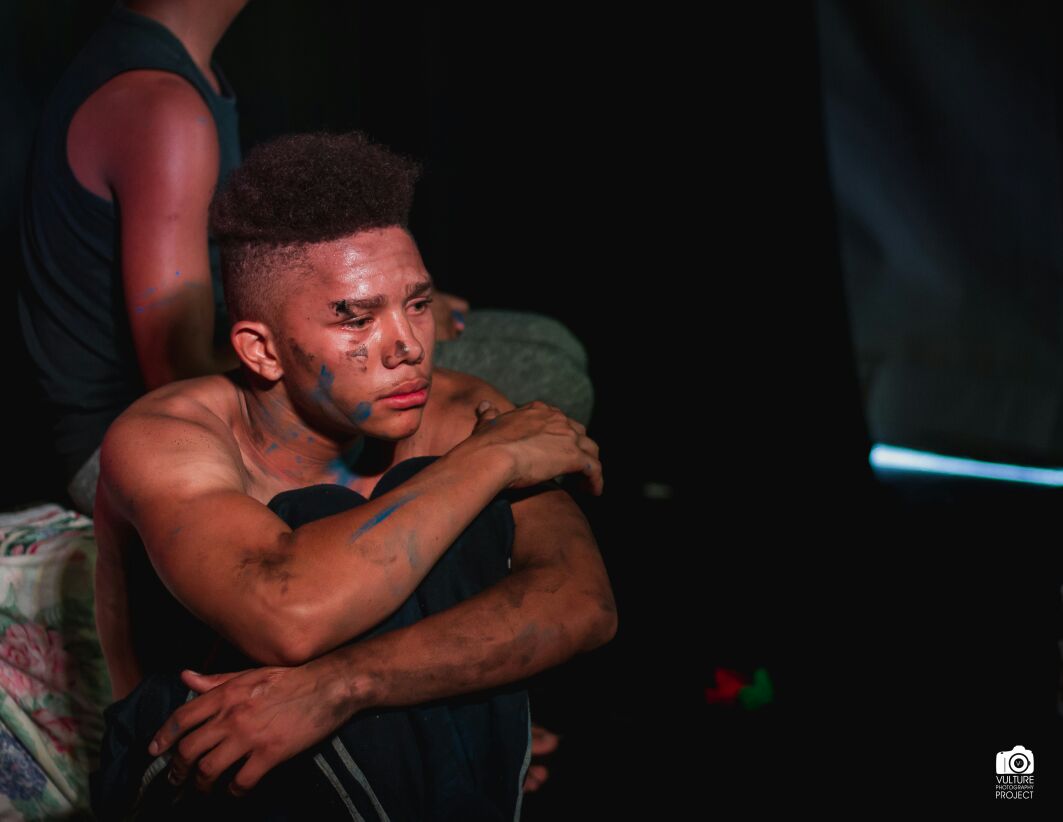 Kannas kom huis toe: studente presteer
Elodi Troskie
Na afloop van die KKNK wat jaarliks in Oudtshoorn aangebied word, is die nominasies vir die Kanna-toekennings op 4 April bekend gemaak.
In die kategorie Beste Opkomende Kunstenaar is al drie die nominasies vir studente van die Universiteit Stellenbosch (US). Hulle is Du Toit Albertze vir Die Meermin-kompleks, Stephren Saayman vir Brandmerk en die ensemble van NRNNSA of die Nuwe Republiek van die Nuwe Nuwe Suid-Afrika.
Albertze is tans met sy HonsBA in drama besig. Sy eenpersoonstuk, Die Meermin-kompleks, is in 2017 by die Kunste Onbeperk Teksmark gekies om as deel van die KKNK se Uitkampteater ontwikkel te word en by Woordfees 2019 'n speelvlak te hê.
Du Toit beskryf KKNK as 'n uitdaging, maar beveel Uitkampteater vir alle opkomende kunstenaars aan. "Dit help jou met die ontwikkeling en bemarking van 'n produksie, asook met die toets of die bedryf vir jou is of nie," het hy gesê.
Die produksie is ook vir twee ander Kannas genomineer: Beste Uitkampteater-produksie en Beste Teks. Die Meermin-kompleks sal as vollengte produksie by die US Woordfees 2019 aangebied word.
Stephren Saayman is 'n tweedejaardramastudent by die US. Hy het die produksie Brandmerk self geskryf en vertolk ook self die hoofrol daarin. Romeo Jantjies het die regie behartig. Die toneelstuk handel oor die innerlike konflik waarmee 'n gesin gekonfronteer word wanneer hulle deur 'n geheim uitmekaar geskeur word. By die KKNK is die produksie ses keer per dag aangebied.
"Ek is baie dankbaar vir hierdie nominasie en die exposure wat ons gekry het," het Saayman gesê.
Brandmerk word weer einde April by die Suidoorsterfees in Kaapstad opgevoer.
Die geselskap van "NRNNSA" sluit in Conradie van Heerden, Lara de Bruijn, Devonecia Swartz, Kistin Pienaar, Carla Smith, Reuben Murphy en Hendrik Nieuwoudt, almal derdejaar-dramastudente. Die groep het die toneelstuk self geskryf en dit het in 2017 by Vrystaat Kusntefees se Vrynge-fees debuteer.
Hulle het ook by die US Woordfees in Maart vanjaar opgetree en Carla Smith het 'n woordTRofeesnominasie vir haar spel in die stuk ontvang. Mercy Kannemeyer het die regie behartig en Chris Petri en Celeste Botha was die musikante.
Die produksie word ook weer by die Suidoosterfees in Kaapstad opgevoer.
Die wenners van die Kannas word op 14 Mei bekend gemaak.
Foto: Verskaf