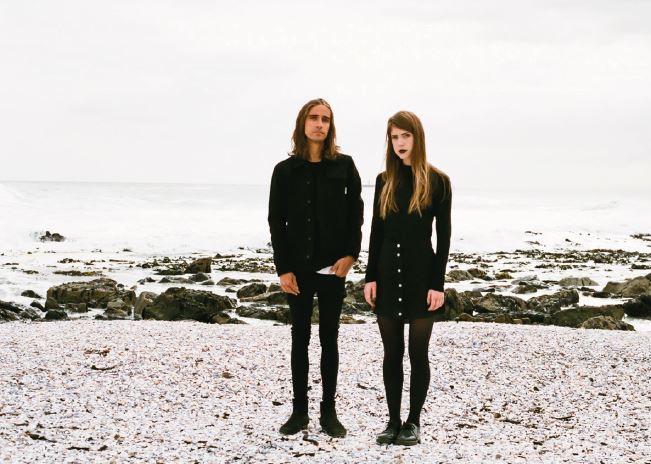 All the chaos was worth it
Jana Greyling
Medicine Boy has been part of the South African music scene for some time now. Last week Aandklas was rocked by this Cape Town-based band. This Dream-Noise duo consists of Lucy Kruger and Andre Leo.
Apart from having toured South Africa several times already, they have also been on tour in Europe, playing in countries like Italy, France, Germany, Holland and England. Their music has been described as "Psychedelic Rock" and they aim to create some "sort of framework for feeling" through their music.
"We want to move and stir and seduce things in people that are always there but don't always get the chance to breathe," Kruger said.
Their debut album, Kinda Like Electricity, was released in August 2016. The duo wrote and produced the album themselves after having returned from their first tour in Europe and had stated that they are inspired by the likes of Nick Cave & The Bad Seeds and Spiritualized.
Medicine Boy are currently working on their next album and have another tour in Europe planned. They indicated that playing to international audiences can be intimidating but also freeing.
"Sometimes the energy around the show is quite different because the space is unfamiliar, but once the music begins and you're able to get inside of it you really could be anywhere in the world."
The international response to their music has been positive and they describe the "on tour life" as wonderful and exciting, but also stressful. "But it's all part of the adventure," said Kruger. "Both of us love playing live, so all the chaos is very worth it."
During their 2015 and 2016 tours in Europe they performed with 'Psych heavyweights', Dead Meadow, Night Beats and Cosmonauts, and frequently collaborate with Hezron Chetty, who played the violin on their first album. Their plans for the future include creating their next album, touring Europe again and finding ways to tour more widely in South Africa.
Lucy remarked, "I think being an alternative band in South African is quite tricky. We'd love to find a way to tour more extensively. To play more often in spaces that can handle noise".
To find out more about some of Medicine Boy's upcoming events, follow them on social media or take a look at their website: Instagram:@medicine.boy, Facebook: Medicine Boy, bandcamp: http://medicineboy.bandcamp.com.
Photo: Calvin Siderfin