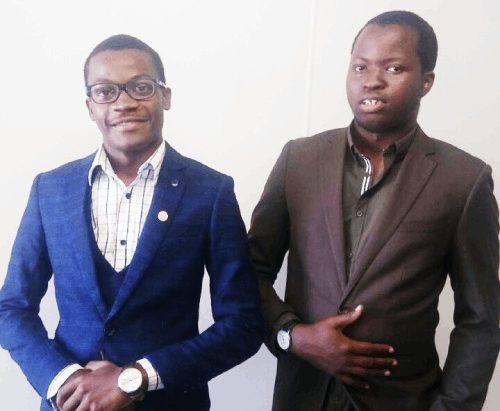 Kathryn van den Berg
The current water crisis affecting Stellenbosch has given two final year engineering students a platform for a unique business: a waterless car-wash cleaning service.
With their professional and accessible service 'Keep it Clean Waterless Car Wash', these students have made sure that the cars and consciences of Stellenbosch students are clean.
In October 2017, Tendai Matiza and Manatsashe Pekema saw the impending drought as a way to expand their current car-wash business. At the same time, they aimed to prevent wasting water on cleaning cars.
Through research on how to guarantee the safety of their waterbased business without using water, these two innovative students found technology specifically designed for waterless car-washes.
Detergents made of active ingredients shrink the dirt particles on the car and lift them off the surface. Buffs and wipes are also part of the cleaning process, and "leave behind a flawless showroom shine and finish", said Matiza.
There is not a risk of the cars being scratched, since a microfiber towel is used.
Matiza and Pekema said that the tyres of the cars will not be damaged in service, since the technology they use has been laboratory tested.
The clients of 'Keep it Clean Waterless Car Wash' are diverse and range from farmers to businesses and Stellenbosch residents.
Matiza and Pakema promote the mobile aspect of their business as unique. The cleaning service takes place wherever the customer's car is parked.
The pair are looking to expand their business outside Stellenbosch in order to save more water and create jobs. Matiza and Pakema are also hoping to introduce their business to other universities.
Photo: Supplied