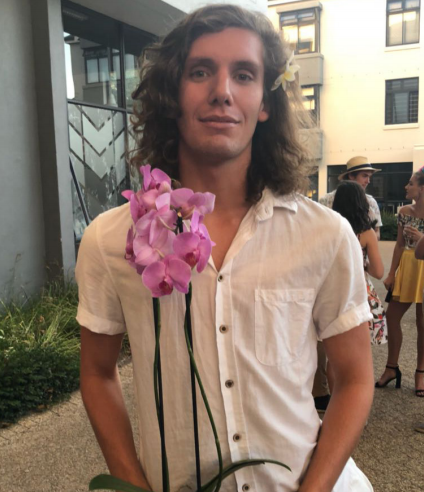 George van Dyk
Amidst my youthful years of existential crises, I've come to the conclusion that the perfect leader simply doesn't
exist, and that almost every person I've borderline radically followed has made some daft decision (or is destined
to do so), that at best ruins them and at worst ruins a continent.
Mmusi Maimane, current leader of the Democratic Alliance (DA), is the most recent harbinger of this little postulateof mine. Maimane may have invoked a fairly nasty equivocation that will undoubtedly bring tremendous tumult to both the Western Cape and his party's campaign.
After passing down policies and regulations pertaining to water conservation in a fashion reminiscent of religious dogma for about two months, Maimane has thrown a 180 degree turn and announced that the everlooming Day Zero is not on the cards for this year.
This announcement is based on two conditions, namely that Capetonians continue saving water and that the province receives sufficient rainfall in its winter months. Bear in mind that water restrictions are not being lifted (which I feel is just).
Now, I hate to be the cynical realist in this situation, but naivety and optimism should never be relied upon in a disaster situation (although optimism should obviously not be completely absent). It is incredibly unlikely that after
an announcement like this that the general public maintains its relatively high level of water-use consciousness.
This inevitable paradigm shift, coupled with what will most likely be another shortfall in winter rain, is a formula for a colossal calamity which can largely be blamed on a lack of prudence from both citizens and primarily their government. I'm not going to delve into the politics of the situation, News24 exists for those of you wishing to enlighten yourselves in that regard.
Instead, I'd like to tackle the concept of prudence and how this disaster bears many integral life lessons for society.
Humans have a natural tendency of fearing both change and hardship; comfort is cradled and the shaping of character in the midst of discomfort is avoided like Enterprise polony.
This is counter-intuitive, seeing that change and hardship are two constants in life that you have extremely little control over. You do, however, have control over your response to whatever life throws at you. This seems like something that is common knowledge, although the external pressures themselves often result in us overlooking this liberating little certitude.
The acceptance of things beyond your control and endurance of hardships are two of the key tenets of Stoicism, an ancient Greek school of philosophy which teaches that virtue is based on knowledge. Pain and discomfort during tribulations is inevitable, reality is simply not sugar-coated as we'd like it to be, but more often that not the scourge subsides, and we remain.
As a matter of fact, it is seldom that we merely remain; we emerge as stronger individuals, individuals with
character, wisdom and hard-earned competence from our past experiences.
University, as all of us are well aware by now, is a high-stress environment that induces incredible tribulations,
but it shouldn't be overlooked that these very hardships are what is actively and passively preparing us for the non-sugar-coated reality after our studies.
I therefore firmly believe that the endgame of university is the development of character and competence to the point where one is capable of being of significant use to society without losing one's individuality.
Prof Wim de Villiers, rector of Stellenbosch University (SU), aided the shaping of this belief by explicitly stating that SU is not a degree factory. Instead, SU aims to be an institution that produces ethical, competent members of society.
This ensures the continual growth and prosperity of both the individual and society as we strive together towards becoming a unified, tolerant society that frontiers "impossible" triumphs, such as the colonisation of Mars and interstellar travel.
The thought of flight was laughed at, but humans achieved it. A man on the moon? What an absurd idea. But wait, we kind of did that. Humans have a bloody good track record of achieving that which is impossible, and it is rather  likely that the individuals contributing to the actualisation of these impossibilities will hail from this very university.
I know it's a lot easier said than done, but I beseech you to endure the woes of university with a smile on your face.
You can't stop the waves life throws at you, but you can learn how to surf them. With a whole lot of grit, character,
and competence, I guarantee you'll astonish yourself and those around you with what you're capable of.