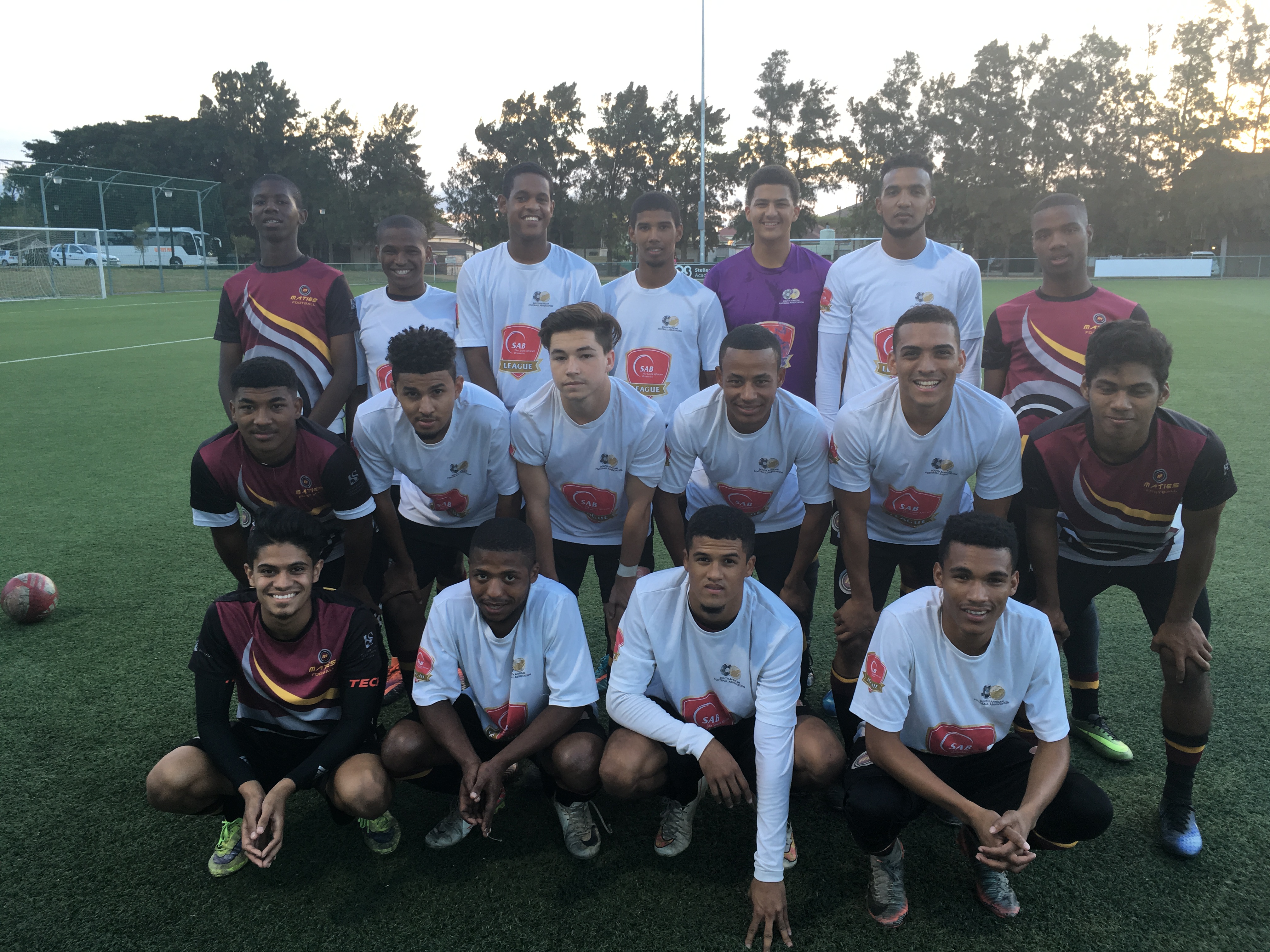 Maties football lose again
Willow-Ruby van der Berg
Maties Football was the victim of a ruthless attack at the Goldfields astro against the City Killers. With a 0–2 loss, the City Killers lead with 16 points on the log and this could signal the end of their title ambitions for Maties.
Maties dominated all facets of the game, but they were just not able to hit the back of the net. The City Killers had incredible counterattack tactics, which allowed them to score in the 37th minute and later again in the 89th minute, to secure a 0–2 victory last week Wednesday.
Maties did however not go down without a fight and Courtney Williams, Midfielder for the Maties team, reflected on this point: "The score wasn't a true reflection of the game. The boys left their bodies on the pitch and played with so much heart."
Williams does not think that this loss will have a negative effect on them, but instead they will work hard and come back stronger.
"We learn more from our losses than our victories. It's all about the growth of the players and the experience gained. We have 10 games left before the Castle League comes to an end and our plans are to build from the performance against the City Killers, and to continue to put the work in. Winning isn't everything but wanting to win is. So we are focused on changing the attitudes and the results will come," Williams further explained.
Keenan Jacobs, captain of the Maties team, agreed with Williams and also believes that the new players in the team are impressing them day by day.
"The new players are putting up their hands, trying to get into the team and they are also working hard at keeping the rest of the players on their toes and that's good for the team to bring the best out of the players."
Having new players in the team does not, however come without its challenges, because the team is a combination of community players and student players, with everyone having different backgrounds and different styles of playing.
Williams elaborated more on this point: "The coach is trying to bring it all together and get everyone to play according to one system, but I don't think as a team we've worked together long enough for us to reap the benefits of the system he'd like to play."
The next challenge that the team faces is the u/23 tournament, which gives these new players the chance to get exposed to the opposition from Cape Town so that by the time the Varsity League begins they will be ready to play more competitively against the other university teams.