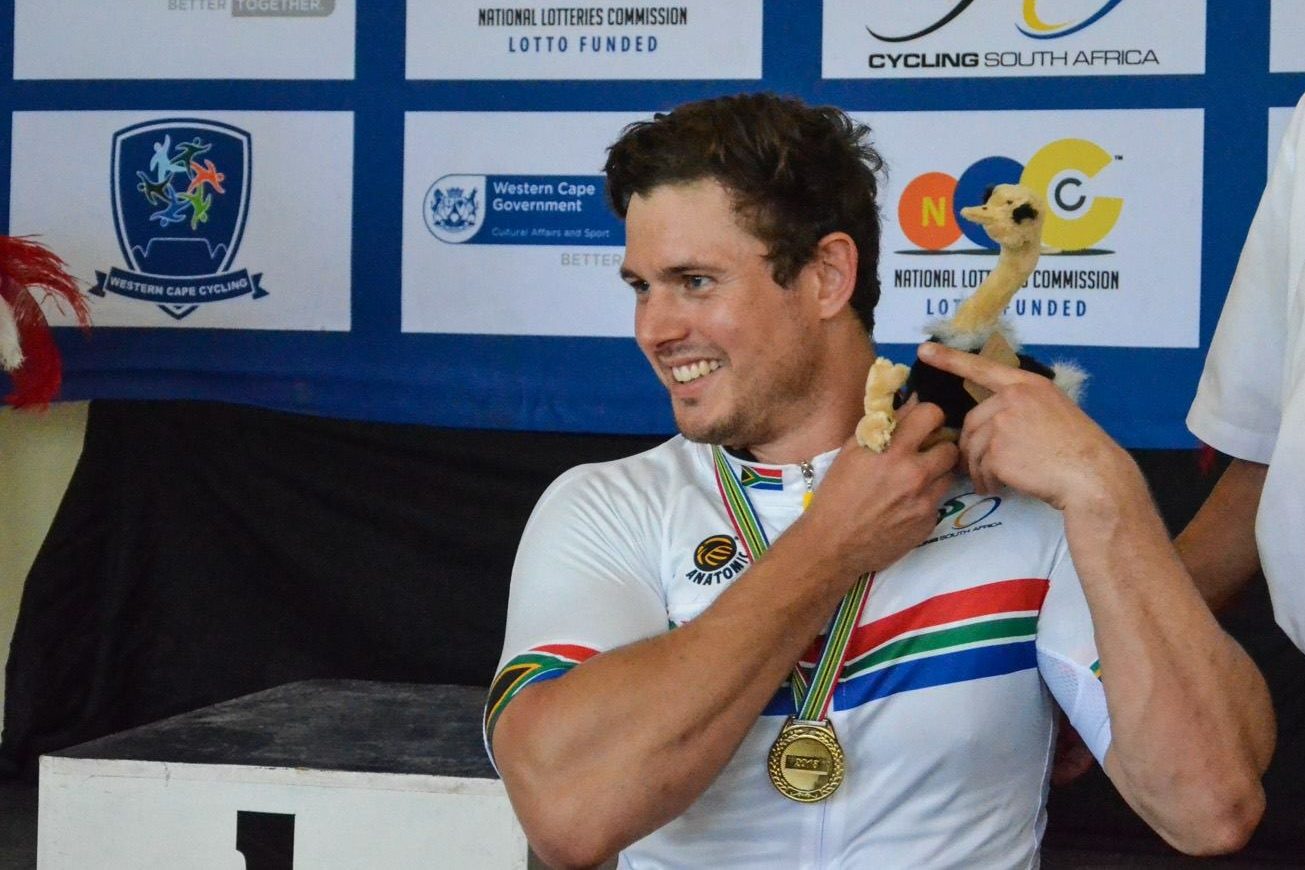 Dané Dooge
When it comes to exercising, many students may devise an extensive list of excuses as to why they can't hit the gym, and time availability is usually the rst one. Despite being in perfect health, with no visible physical ailments, new ways are habitually found to sidestep exercise.
For former Matie student, rugby player and alumnus, Alwyn Uys, there is no room for such excuses.
Being paralysed from the waist down, Uys still nds ways to maintain an active lifestyle.
In 2014, on his way to a friend's house, Uys lost control of the vehicle. He was not wearing a safety belt at the time of the accident as his arm was in a sling following two shoulder operations the previous day. Only taking his eyes o the road for a mere second, the front left wheel veered o the road. When that happened, the car ipped, and Uys was tossed out on the passenger side.
Eventually, awakening from his dramatic fall, Uys immediately knew that he had su ered major injuries.
"At the exact moment I gained consciousness again, it felt like I was dying – and I was. I tried to stand up, but just felt my body was so cold and I couldn't move. I thought it was shock at rst but then I realised nothing was moving but my arms. I had broken my back and cracked my neck," explained Uys.
After months in rehabilitation, Uys had to accept the reality of his state and overcome his own internal battles. He did everything in his power to strive beyond adversity and, therefore, took up para-cycling and triathlons to maintain a fit lifestyle.
"Once I accepted what had happened and decided that it's not going to get any better, unless I do something about it, that was when I made the gradual mental shift to get back into what I love; sport. When I started competing and doing sports, it made me feel normal again, and almost like this is what I was meant to do. Giving this tragedy some purpose is what lled me again – not success – purpose," said Uys.
This year Uys won the title for the SA National Championships for cycling, which was held on 6–8 February in Oudtshoorn.
"Winning SA Champs made me ask myself some real questions, like 'was everything before my accident preparing me for this second chapter in my life?', as if rugby and an active life before just paved the road for what's to come.
"As cliché as it is, I really believe in the saying 'live life in the now because tomorrow is never promised'. I feel that I can legitimately say this because my life almost ended that day, and how easily things can be stripped away from us without warning."
Upon enquiry about what sporting events Uys desires to compete in next, he stated that he is considering the Ironman 70.3, but that cycling will always stay his number one love.
Positive, enthusiastic and realistic, this Matie alumnus is the epitome of 'striving despite difficulty'.
Photo: Supplied