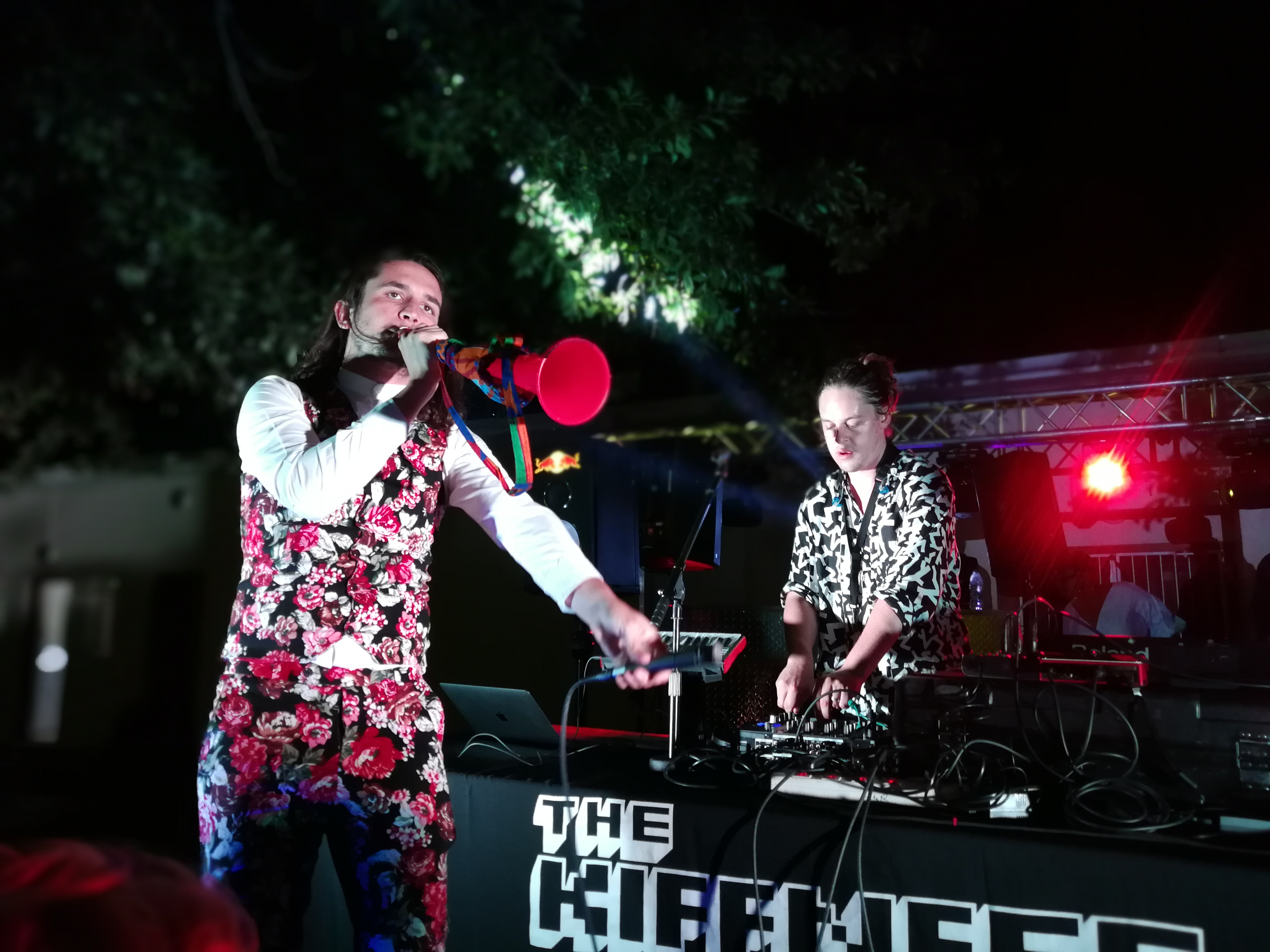 Helderberg trek hulle sokkies op met 'n Repfees groter as tevore
Janke van Schalkwyk
Daar word gereeld gespot dat die Republiek van Helderberg die beste manskoshuis in Somerset-Wes is, maar vanjaar se Repfees was beslis die trippie werd.
Repfees, waartydens die ses verskillende seksies van Helderberg vir 'n week lank teen mekaar kompeteer, word jaarliks gehou. Die hoogtepunt van Repfees is die groot kuier wat op Saterdag, die laaste dag, plaasgevind het.
André Cronjé, kabinetslid (HK) van die Republiek, beweer dat die sukses van vanjaar se Repfees gelê het in die musieksmaak wat meer "divers" was. Die groepe wat opgetree het, sluit African Rhythm, Hot Water, Uncle Spike, The Kiffness en YoungstaCPT in. Dave Scott van The Kiffness het gesê dit was besonders omdat daar mense van verskillende walks of life was.
"Dit was net 'n lekker vibe."
Vanjaar was dameskoshuise ook betrek met 'n vlugbaltoernooi wat gehou is.
Adriaan de Lange, kabinetslid van die Republiek, het gesê dat hulle besluit het om dameskoshuise te betrek om "uit te reik na kampus".
"Die afgelope tyd doen ons meer moeite om deel te raak van kampuslewe," het hy gesê.