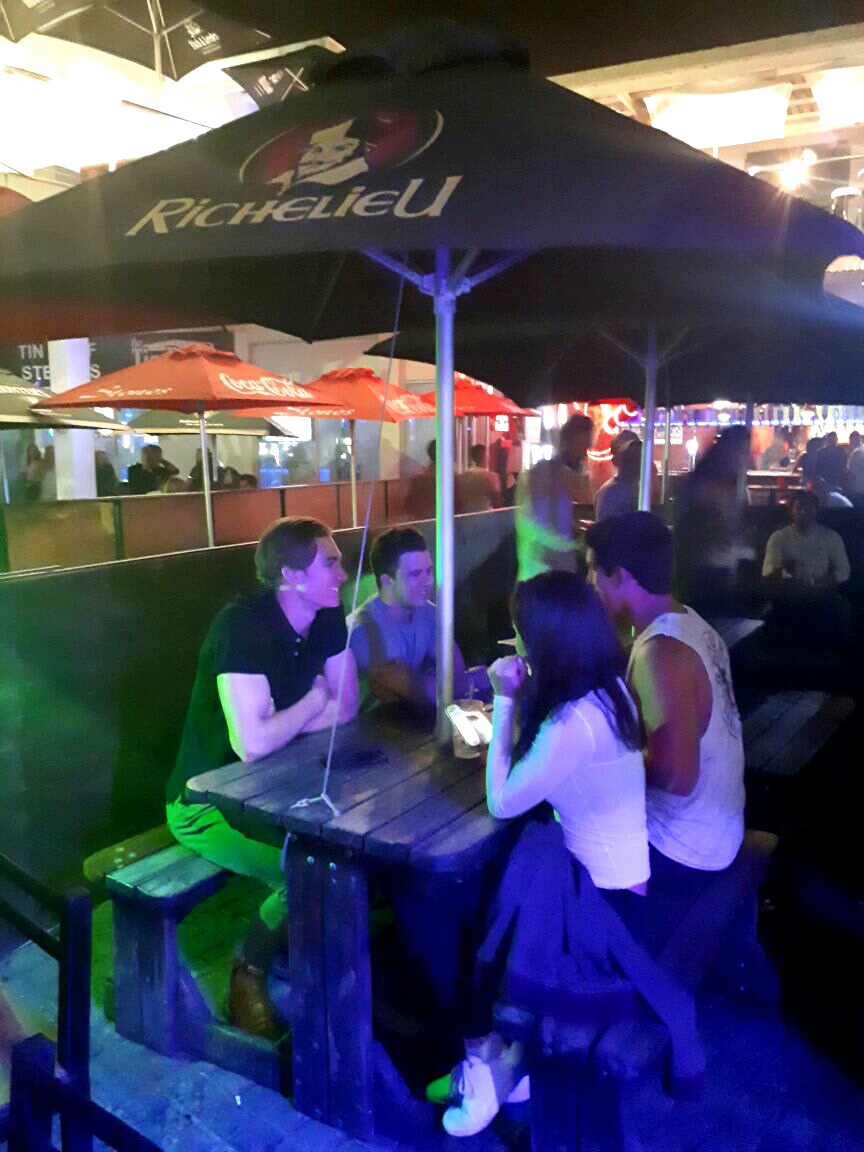 Drank dalk net vir oueres
Carla Visagie
Na 'n lang pad wat die Alkoholwysigingswet geloop het om vordering te maak, gaan dit binne die komende paar weke vir die nuwe kabinet voorgelê word.
Die Alkoholwysigingswet is voorgestel deur Rob Davies, die minister van die Departement van Handel en Nywerheid. Die wysiging stel voor dat die wettige ouderdom om alkohol te gebruik van 18 na 21 verhoog word.
Verder stel dit voor dat alle vorms van alkohol advertensies verban moet word omdat dit alkohol se status bevorder en dit meer begeerlik maak. Die rede vir die instelling van die wet is omdat alkohol- en krimineel verwante insidente jaarliks 5% van die totale begroting vir publieke gesondheid uitmaak.
Die wysigings sal 'n groot invloed op die gemeenskap van Stellenbosch hê.
"Dit sal 'n reuse ekonomiese invloed op ons besigheid hê, omdat studente tussen die ouderdom van 18 en 21 nog nie self vir hulle geld werk nie, en dus minder geldwys is," was Louis Germishuys, die eienaar van The Happy Oak se opinie.
"Daar sal soveel studente wees wat hulle werk verloor, insluitend ek. Daar is baie kroeë in Stellenbosch wat
werk verskaf aan studente en dit is ook dikwels 'n opsie vir studente wat 'n oorbruggingsjaar vat," het 'n  erstejaarstudent wat by Nu'Bar se kroeg werk gesê.
Marco Intini, die eienaar van Julian's, het egter 'n ander bekommernis.
"Omdat die regering geld sal verloor in terme van belasting in die advertensiebedryf, sal sondebelasting verhoog word en individue wat alkohol op 'n verantwoordelike mate gebruik sal ook moet boet, so dit sal die verkope van ons besigheid beïnvloed.
"Die 18-21 jarige ouderdomsgroep is nie noodwendig die probleem nie. Daar is soveel alkoholiste van ander ouderdomsgroepe ook in die land," het Anesca Nöthling, 'n eerstejaar BA Sosiale Dinamika student, gesê.
Stephan Burger, 'n eerstejaarstudent aan die US, meen dat die ouderdomsverhoging vir die wettige gebruik van alkohol 'n goeie ding kan wees. "Omdat die ouderdom waarop jy jou bestuurslisensie kan kry 18 is, sal dit goed wees as jongmense wat pas hulle lisensie gekry het en min ervaring het, nie sal kan dronk bestuur ook nog nie. Dit kan dalk minder ongelukke tot gevolg hê."
Kara van der Vyver, derdejaarstudent aan die US, meen dat die ouderdoms verandering onregverdig is.
"Jy mag op die ouderdom van 18 'n vuurwapen vashou, maar jy mag nie alkohol drink nie."
Daar bly dus steeds twyfel of die wet geïmplementeer gaan word omdat dit so groot uitwerking sal hê, nie net op Stellenbosch se ekonomie nie, maar ook die Suid-Afrikaanse advertensieindustrie.