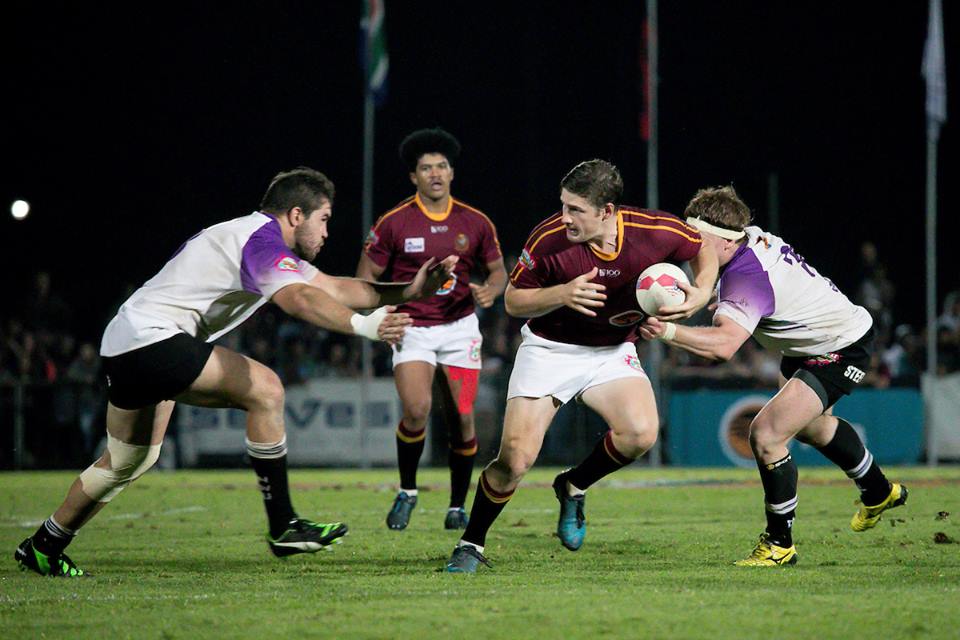 Courtney Williams
It was a top of the table clash as Maties took on Pukke at the Fanie du Toit sports grounds in Potchefstroom. Both teams secured home semi-finals after finishing top of the log, Maties in first place with 34 points, followed closely by Pukke with a difference of one point. The round robin ended off on Monday evening in a spectacular fashion, as both teams competed to host the final if they were to progress out of the remaining four.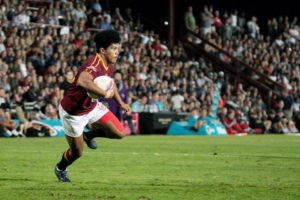 The maroon machine started to game on the front foot as Duncan Saal put Maties ahead with a try in the corner, which was converted by Chris Smith. The five thousand plus home crowd had spurred on the boys from NWU, and they hit back almost immediately when Tapiwa Mafura executed a dummy in the centre to release the ball to Wandile Mazibuko who ended off his efforts, deadlocked at seven a piece.
Schulk 'Burger' Hugo then followed up with a drop goal to bring the host to a 10–7 lead in the 15th minute and set the tone for the rest of the match. Pukke extended their lead when Jimmy Mpailane's pace proved too quick for the visitors and resulted in a seven-point Mafura try in the corner. Hugo converted his team's efforts, putting Maties in an unfamiliar position, trailing by 22 points. Maties then pushed back with a lineout try, touched down by Remu
Malan with Smith adding the extras. The home side then capitalised on their numerical advantage with a powerful passage of play.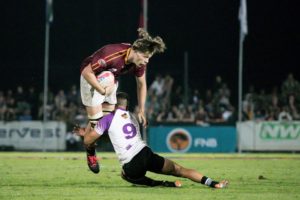 On the brink of half time Wilmar Arnoldi scored for Maties and Smith added the two with the conversion, NWU lead 26-21. Maties then closed the gap further as Smith converted a penalty, followed by Ernst van Rhyne's try converted by the inform fly-half once again. Maties' domination was short-lived as Henko Marais collected a grubber from the boot of Mpailane. Hugo proving to be just as good as his opposite number in converting the try and adding the two points, left the scores deadlocked at 33-33.
Smith's last ditch efforts to put Maties ahead were denied by the woodwork as he hit the upright of the poles with an attempted drop goal. Just moments later, another attempted drop goal effort drifted wide of the post capping off an exciting end to a close-nit game.
Maties walked away with the spoils at the end of the 33-33 draw securing the home final.
Maties faces Wits next in the semi-final in front of a home crowd at the Danie Craven stadium on Monday, 2 April.
Photos: Maties Sport