What do you get when friends come together to "lam" in trust and a shared heritage? A clothing range that seeks to start conversations and "break the norms of modern society through heritage", naturally. Say hello to BRAhSSE, a clothing line started in 2016 by creatives who have been everything from "natural hustlers" to Dagbreek door guards. Emily O'Ryan sat down with them over a cup of tea.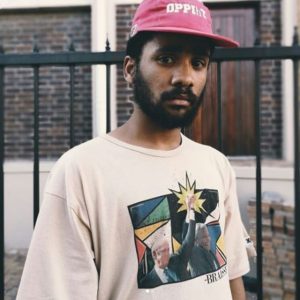 I find myself in front of three men, all donning their own BRAhSSE creations which speak to emancipation and style.
We're about to begin a discussion about the complexity of culture, the simplicity of their style, the need to break free of the system while appreciating being within a certain heritage – it's all addictively paradoxical and inspiring. But first the boys want tea.
Dancing is also a key part of the shared culture keeping the boys together.
'Brasse' is a colloquial Afrikaans term which has many associations for many people, but, essentially, is friendship.
The 'h' in the brand name is their own touch, which they've added with various meanings. For owner Shakoer Baderoen, the small 'h' is for 'hustle', 'humble' and 'heritage', but one can associate their own meaning to this letter – "even 'hungry'" if the conditions are as such, according to co-founder and creative director Chad Mockey.
When asked about the founding of BRAhSSE, Baderoen said "[He] was catching another trip that day… it's about not pretending" and is influenced by his "perception of life".
"I know we are in a system; I study marketing… people are vanging each other, man." In 2016 Shakoer bought 3 t-shirts for R100.
Two years later they have started conversations, displayed their creative mastery through the launching of multiple ranges, and started a hugely successful pop-up store at Metanoia last year.
Within each range, no more than 50 items are made. This adds value not just to the product, but to the culture that is promoted by BRAhSSE.
Subsequent ranges use a play on words such as "finesse" (finesse the system) and "OPPhIT" (Afrikaans for "on it", as the design was on a hat, but also meaning "bettering one's life").
Besides Baderoen and Mockey, the BRAhSSE creatives are Matt Grobler, Ziyaad Jeftha, Irvin van Rooy and Tauriq Hendrickse.
Among them, they are studying everything from engineering to marketing and geography.
The bond between them goes beyond their mutual love for banana bread and tea, and other (mostly legal) activities – their shared appreciation of heritage and culture keeps them inspired to create and unite through the BRAhSSE brand.
The paradox that is BRAhSSE, the sophistication of style, yet truth to reality has, and will continue to start conversations among us.
Photos: Supplied