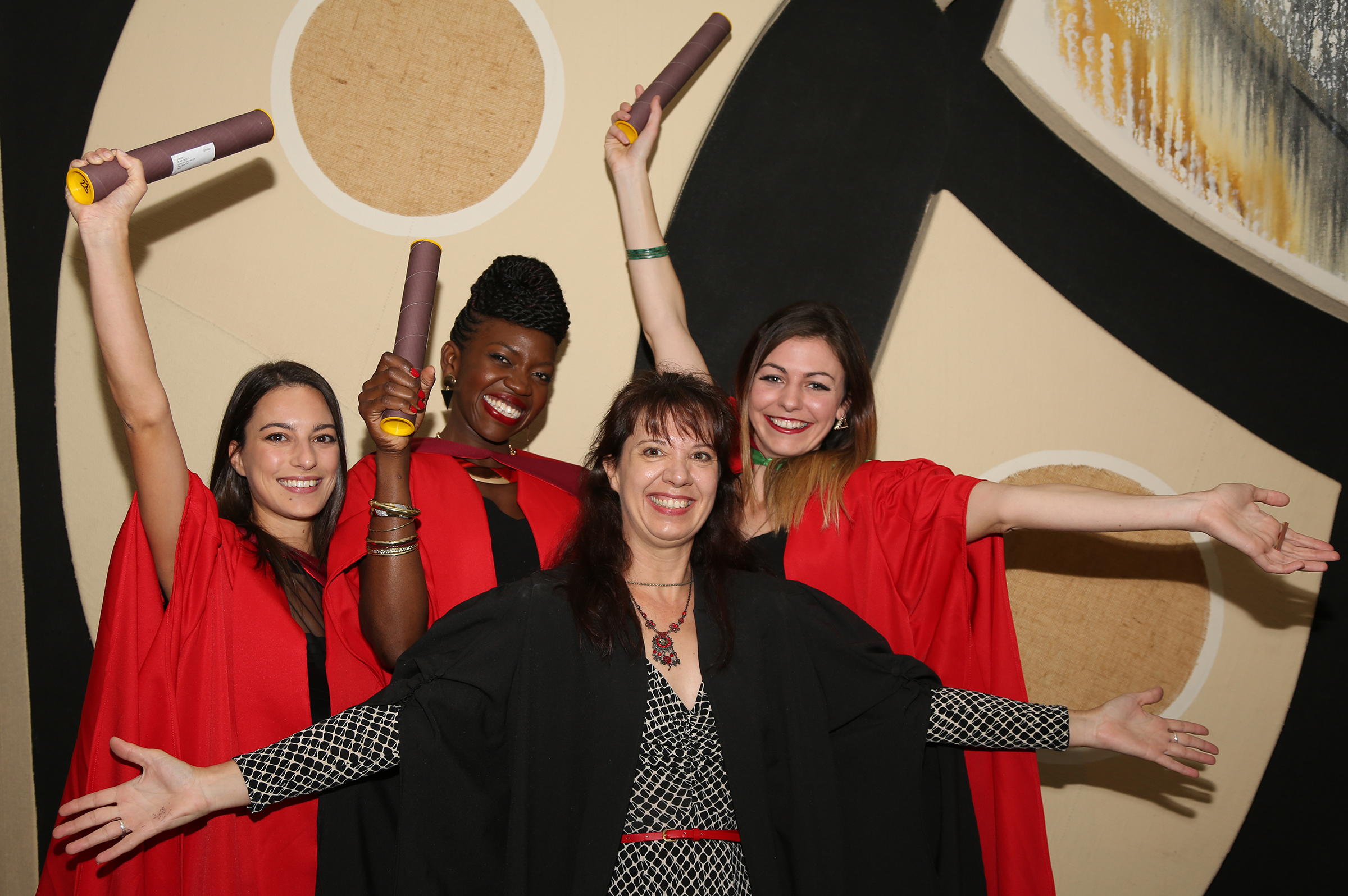 Women paving the way for science at Stellenbosch
Kathryn van der Berg
Stellenbosch University (SU) appointed prof. Louise Warnich as its first female dean in the Faculty of Science. Warnich is the first woman to be appointed dean of the faculty since SU achieved university status 100 years ago.
Warnich is representative of the empowerment of woman in science, and says that she does not feel additional pressure being the faculty's first female dean. Rather, she strongly states that her aim is not to outperform her male
predecessors, but instead to build on their legacy.
With this in mind she aspires to be an example for women and girls wishing to succeed in the scientific community, regardless of previous discriminations.
According to Warnich, this pool has been nearly empty of female candidates due to gender discrimination until recently. She further explains that deans are generally selected from a pool of senior academics.
Although optimistic about women's future in the community, Warnich does emphasise that gender inequality at
senior level remains problematic, with less than 5% of female academics at the level of professor or higher.
Another senior academic in the faculty who is an activist for gender equality within the science community is prof. Karen Esler.
Esler, who was the first president of the South African Association of Botanists and who is an active member of Higher Education Resource Systems South Africa (HERS-SA), perseveres with a question that has
interested her throughout her career: "Where have all the women gone?"
With this question Esler outlines the intimidation and lack of confidence accompanying certain women who seek to pursue studies past undergraduate level at Stellenbosch University.
Esler and Warnich agree that an important way in which genderbased inequality can be challenged is through promoting the success of female scientists in the industry.
Events such as the International Day of Women and Girls in Science that is held on the 11th of February each year is important as just one way to draw attention to the necessity of discussions around gender in science.
Adding onto the team of firsts at SU's Faculty of Science is prof. Marina Rautenbach, who was appointed as one of the first two female lecturers to be appointed in the faculty in 1990.
Rautenbach confirms that "science was totally male-dominated" when she started her postgraduate studies about 29 years ago. Although she admits that women have been making significant contributions in the field for centuries,
they often have not received full acknowledgement.
She goes on to say that women often find themselves in conflict with their social expectations and this is a reason why intimidation in the scientific community and lack of selfconfidence for the female scientist is still apparent in (some) scientific disciplines.
Dr. Taime Sylvester, who is the chairperson for the South African Women in Science (SAWISE) movement, agrees that supporting fellow women in the faculty of science is necessary to raise the profile of women in the scientific community.
Sylvester also claims that gender discrimination is a challenge which she faces "almost weekly" and relates how a male colleague with the same qualifications as a female colleague doing the same work is still receiving higher remuneration and recognition.
On this point, Sylvester exclaims that "this is a fight we are still trying to win".
To further promote gender equality, Warnich advises students on campus to be open, to discuss the future of
gender equality in science and to challenge stereotypes dominating the scientific community.
In following this advice, female academics in the scientific discipline, like Warnich, can keep saying as they have done that "we have made progress."